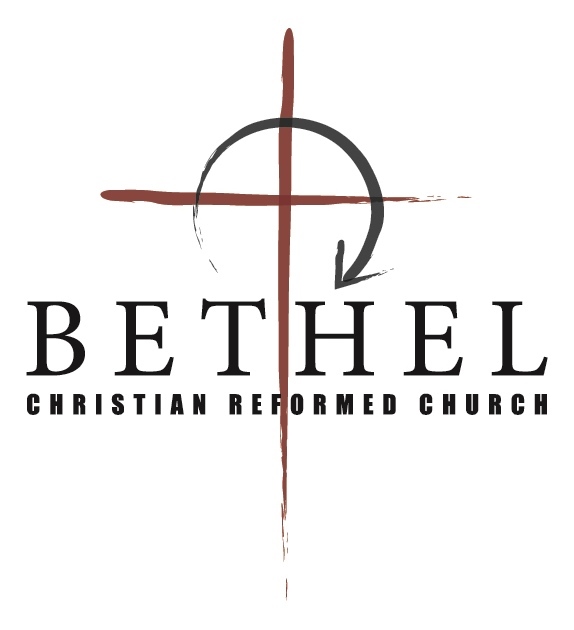 Sunday Bulletin
December 23, 2018
Morning Worship 10:30am
Pastor Steve Van Noort
Gathering to Worship
Prelude: Carols that remind us of the angels and shepherds who played a part in the story of Jesus' birth
* Gathering Songs: "Good Christian Friends Rejoice" PH 355:1-2
"He Has Come for Us (God Rest Ye Merry)"
* Call to Worship
* God's Greeting
* Time of Praise "Unspeakable Joy"
Sunday School Choir: "Manger Lullaby" R.E. Schram
Advent Expectation
Advent Candle of Love: Brent and Jackie Van Dalen
Song of Response: "Jesus, Joy of the Highest Heaven"
Offering
Congregational Prayer
Offering for General Fund
Offertory: "Away in a Manger" arr. Schultz (Kaleigh Vandenberg)
Prayer of Blessing for the Children
God's Word
* Song of Preparation: "King of Heaven"
* Scripture: Colossians 1: 24 (p. 1168)
Message: "God Became Man to Suffer and Give Meaning to Our Suffering"
Prayer
* Song of Response: "Come Behold the Wondrous Mystery"
God's Blessing
* Benediction
* Doxology: "Angels from the Realms of Glory" PH 354:1,5
* Postlude
Pianist: Amy Vandenberg, Jo Mans
Praise team: Kent Te Velde, Kelly De Jong, Carissa Hiemstra, Kaleigh Vandenberg, Brendan Vandenberg
Candlelight Service 6:00pm
Pastor Steve Van Noort
The Hopeful People are Gathered
Prelude
Welcome & Opening Prayer
* Songs of Praise and Adoration:
"Angels We Have Heard on High" PH 347:1-3
"Fullness of Grace" 3vs
"Away in A Manger" PH 348:1-3
The Gifts are Given
Time of Prayer
Offering for Bethany Christian Services
Offertory
The Story is Told
* Song of Preparation: "Of the Father's Love Begotten" PH 342:1,3,4
Dramatic Reading:
"The Innkeeper's Eyes" by Charles Martin
* Song of Response: "O Little Town of Bethlehem" HFG 178:1-4
The Light is Among Us
* God's Parting Blessing
* Songs of Reflection: "O Holy Night"
"Silent Night" PH 344:1-4
Postlude
Pianist: Joan Vander Haak
Readers: Laura Te Velde, Kent Te Velde
Our Church Family
WEDDING ANNIVERSARIES: We rejoice with Gerrit and Marie Van Andel as they celebrate their 75th wedding anniversary Christmas Day and Peter and Jo Mans who celebrated their 58th wedding anniversary yesterday. Great is Thy Faithfulness!
BIRTHDAY BLESSINGS to Homer Wigboldy who celebrates his 86th birthday today and Janet Steiger who will celebrate her 87th birthday Saturday, December 29!
PLEASE PRAY FOR Bonnie Litorja who had knee replacement surgery this past Friday.
Announcements
EVENING COFFEE TIME: Please join us in the basement for coffee time after our evening Candlelight Service tonight. Bring a plate of a dozen or more goodies to share.
CHRISTMAS MORNING: On Christmas Day we will have the opportunity to give to the Benevolence Fund in our offering. This year, thanks to your generous giving, the deacons have been able to support several families within our church who face significant financial hurdles. Please prayerfully consider how you can give this Christmas to help share the burden these families bear.
COLLEGE STUDENTS: Make sure to welcome back our college students as they are home on Christmas break!
SENIOR COFFEE: The seniors will not meet for coffee this week, December 26 but will meet next week, January 2 at church.
OFFICE HOURS: Bethel office hours next week will be Monday, 12–2, Thursday and Friday, 8–12. Deadline for announcements is Thursday at 10 am.
CHILDREN'S PROGRAMS: Sunday School will not meet December 23–January 6. No Children and Worship on Christmas Day or December 30.
BETHEL MISSIONARIES: Don't forget our Bethel missionaries during this Advent season as they are serving far from home and often in challenging circumstances. (see printed bulletin)
PLEASE REMEMBER members of our Bethel family that are unable to worship with us regularly. (see printed bulletin)
Let us get to know you!
Please take a moment to send us your information so that we may stay connected with you. Your information is carefully managed and protected.
How did you hear about us?