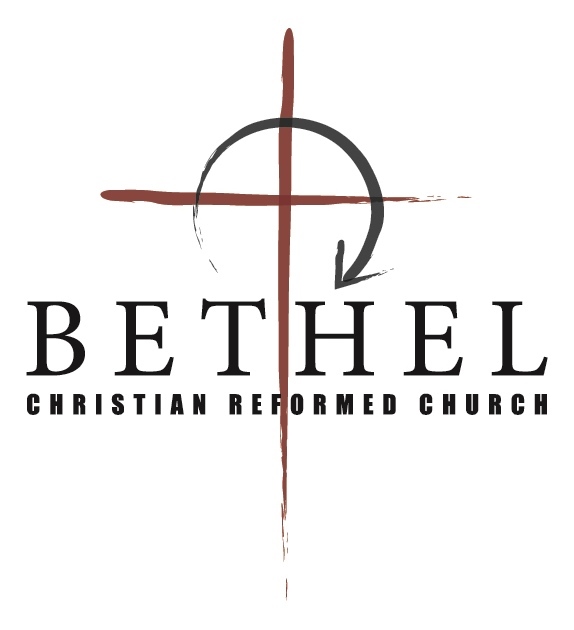 Sunday Bulletin
January 13, 2019
Morning Worship 10:30am
Pastor Steve Van Noort
Opening
Prelude
* Gathering Praise: "O Worship The King" PH 428: 1,2,4,5
* Call to Worship
* God's Greeting
* Song: "And Can It Be That I Should Gain" PH 267: 1,2,4
Confession and Assurance
Prayer of Confession
Song of Assurance: "Here Is Love" 1-4
Called to Holy Living: The Ten Commandments (Deuteronomy 5: 6-21)
Offering
Congregational Prayer
Offering for General Fund
Offertory
Prayer of Blessing for the Children
God's Word
* Song of Preparation: "Reformation Song"
* Scripture: Genesis 23 (p. 20)
Message: "The Prince of God Purchases a Grave"
Prayer
* Song of Response: "There Is A Higher Throne" 1-2
God's Blessing
* Benediction
* Doxology: "I Will Glory in My Redeemer" 1,3
* Postlude
Pianist: Elaine Vos
Praise team: Jill Sipma, Doug Van Andel, Mandy Van Noort,
Brendan Vandenberg
Evening Worship 6:00pm
Pastor Steve Van Noort
Gathering to Worship
Prelude
Welcome & Opening Prayer
* Songs of Praise: "Holy Holy Holy Is the Lord of Hosts"
"How Firm A Foundation" PH 500
Offering Our Prayers and Gifts
Time of Prayer
Offering for Lighthouse Mission
Offertory
Hearing God's Word
* Song of Preparation: "Lord, Let My Heart Be Good Soil"
Scripture: Mark 10. 13-16 (p. 1006)
Message: "Heart Issues That Surround the Sanctity of Human Life"
Prayer
Q & A Discussion Opportunity
Closing
* Benediction
* Doxology: "By the Sea of Crystal" 1-2
* Postlude
Pianist: Sue Meenderinck
Our Church Family
HAPPY BIRTHDAY to Peter Mans who will be 83 on Friday and Erika Keen who will be 89 on Saturday!
NEW ADDRESS: Jeanette Eshuis moved (see the printed bulletin).
Announcements
POTLUCK TODAY: Care Community number five will have its potluck in the basement following this morning's service. If you are visiting Bethel please join us!
GEMS: We will meet this Friday, January 18 at 7:00 pm. Check emails for details!
SHINE: We welcome Rebecca Steiger and Brent Van Dalen to our leadership team this year! We are grateful to God for answered prayers and excited to serve together in our youth ministry.
SANCTITY OF LIFE: Next Sunday we will celebrate Sanctity of Life Sunday, and our offering in the morning will be for Lynden Human Life, a local organization which serves to inform and educate the public about the need to protect the lives of the unborn and elderly. Our regularly scheduled Faith Promise offering for that Sunday will be taken at the evening service, or you may give your marked envelope for Faith Promise in the morning offering.
CHURCH SECRETARY SUBSTITUTE NEEDED: If you would be willing to serve as a substitute church secretary when Sherry has time off, please contact a member of the Executive Committee (Ed Ball, Dick Drost, Ken Herwerden, Tim Holleman, Keith Korthuis, or Pastor Steve). We'd love to hear from you by January 31. Thanks!
ADVANCE NOTICE:
· January 20: Sanctity of Life Sunday, Pastor Ken Van Kooten will lead both services
· January 27: Cadet Sunday
CHRISTMAS OFFERING: Thank you for your generous financial gifts in our Christmas offering. We received $4000 for Benevolence, which will go directly to helping families in our church who face financial hardships.
SAVE THE DATE: Make sure to mark March 22-23 on your calendar for the Spring Women's Retreat. The committee is busy planning a great weekend for any lady who would like to attend! It will be a wonderful time of fellowship, building new friendships, deepening current friendships and spending time in prayer and worship to our Lord and Savior.
NEWSLETTER: Extra copies of Joe Strong's Northwest Hispanic Ministry newsletter are on the narthex table.
BETHEL MISSIONARIES: Don't forget to pray for the missionaries we support as they begin a new year of service (see printed bulletin).
PLEASE REMEMBER members of our Bethel family that are unable to worship with us regularly (see printed bulletin).
Let us get to know you!
Please take a moment to send us your information so that we may stay connected with you. Your information is carefully managed and protected.
How did you hear about us?