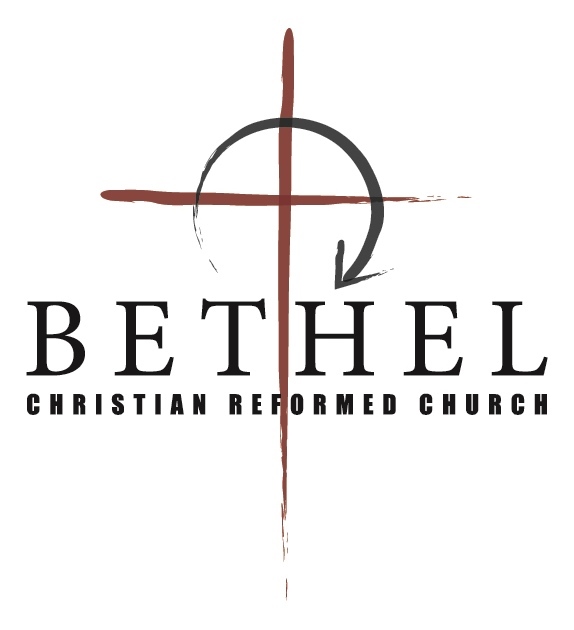 Sunday Bulletin
February 10, 2019
Morning Worship 10:30am
Pastor Steve Van Noort
God Calls Us to Worship
Prelude:
* Call to Worship
* God's Greeting
* Gathering with Praise: "Sing Praise to God Who Reigns Above" PH 465:1-4
"Come Thou Fount of Every Blessing" PH 486:1-3
Special Music: Sunday School "Behold Our God"
Confession and Assurance
Prayer of Confession
Assurance of Grace
Song of Response: "My Jesus, I Love Thee" PH 557:1-4
We Offer Our Gifts
Congregational Prayer
Offering for General Fund
Offertory
Prayer of Blessing for the Children
God Speaks to Us
* Song of Preparation: "A Christian's Daily Prayer"
* Scripture: 1 Corinthians 13. 4-13 (p. 1140)
Message: "Love Suffers Long"
Prayer
* Song of Response: "Glorious Day"
Closing
* Benediction
* Doxology: "Lord, Whose Love in Humble Service" PH 603:4
* Postlude
Organist: Marilyn Kooiman
Pianist: Laura Te Velde
Evening Worship 6:00pm
Pastor Steve Van Noort
Gathering to Worship
Prelude
Welcome & Opening Prayer
* Songs of Praise: "Come All You People Praise Our God" PH 242: 1-3
"We Bow Down"
"It Is Good to Sing Your Praises" PH 171: 1-3
Offering Our Prayers and Gifts
Time of Prayer
Offering Christian Schools International
Offertory
Hearing God's Word
* Song of Preparation: "Thy Word"
Scripture: Psalm 18 (p. 536)
Message: "The All Sufficiency of God When Under Attack"
Prayer
Q & A Discussion Opportunity
Closing
* Benediction
* Doxology: "Father, We Love You" PH 634: 1-3
* Postlude
Pianist: Joan Vander Haak
Our Church Family
BIRTHDAY BLESSINGS to Bernace Korthuis who will celebrate her 82nd birthday on Thursday, February 14 and to Ivan Groen who will celebrate his 85th birthday on Saturday, February 16!
Announcements
FROM THE COUNCIL: Please plan to attend one or both of two town hall meetings scheduled for Wednesday, February 20 at 7pm and Monday, February 25, also at 7pm. A suggestion/question box is in the narthex for those who either cannot attend or do not wish to voice their questions in public. Please include your name and whether or not you want to remain anonymous.
VESPER SERVICES: Group one will lead the service today at Meadow Greens at 3 pm. Group two will lead the service at CHCC next Sunday at 2 pm: Marv Apol, Peter & Jo Mans, Joan Vander Haak, Denise Storteboom, Tim & Mary Pitcher, Doug & Norene Van Andel, Marlo De Young, Janet Steiger, Joyce Kok.
SHINE: We will meet at 6:50 pm to go bowling. Please bring $5.00.
NEXT SUNDAY:
· No Sunday School
· Mitch Senti will lead our morning service; Phil Folkertsma will lead our evening service.
SENIOR BRUNCH: On Wednesday, February 20 at 11:00 there will be a Senior Valentine Brunch in the church basement! If you would like to attend please sign up on the sheets in the foyer. Transportation will be available
WOMEN'S RETREAT: The retreat is right around the corner! Last week invitations/registrations were put in church boxes. If you did not receive one or misplaced it, there are more on the library table. Our retreat is March 22nd and 23rd. We have a very exciting retreat planned for you. Shilo Taylor will be leading us through our theme ABIDE. We also have fun games and activities planned and can't wait to see you there!
MISSING BOOKS: We are missing these library books in a series by author Alexander McCall Smith: The No.1 Ladies Detective Agency, and The Kalahari Typing School for Men. If you have them, please return them to the church library.
WORSHIP HELPS AVAILABLE: Hearing devices and large print bulletins are always available and can be found on the narthex table and back shelf.
BETHEL MISSIONARIES: Don't forget to pray for our Bethel missionaries as they are serving far from loved ones and often in challenging circumstances.
PLEASE REMEMBER the members of our Bethel family that are unable to worship with us regularly.
Let us get to know you!
Please take a moment to send us your information so that we may stay connected with you. Your information is carefully managed and protected.
How did you hear about us?