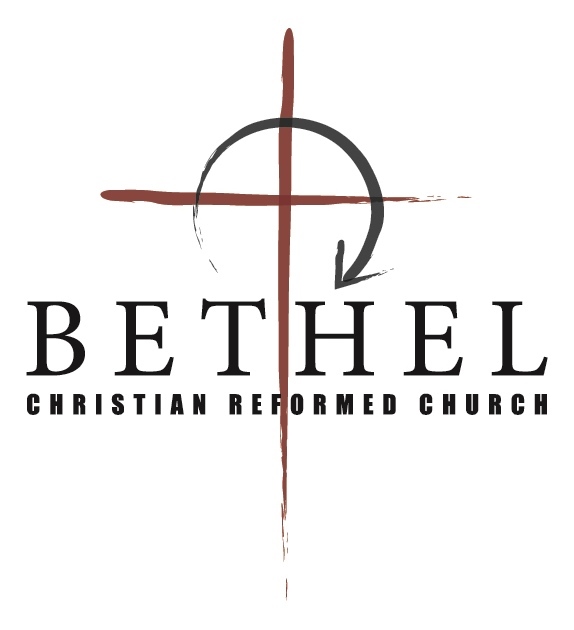 Sunday Bulletin
March 3, 2019
Morning Worship 10:30am
Pastor Steve Van Noort
Opening
Prelude: "Come, Christians, Join to Sing" arr. D. Johnson
* Call to Worship
* God's Greeting
* Gathering Songs: "Let All Things Now Living" PH 453:1-2
"My God How Wonderful You Are" PH 499:1,2,5,6
Communion
Prayer of Confession: Reflection on Psalm 51
Assurance of Grace
Communion
Serving the Bread: "Eat This Bread"
Serving the Juice: "When Peace Like a River" PH 489:1-4
Song of Response: "Praise God from Whom All Blessings Flow" PH 638
Celebrating Congregational Life
Women's Retreat Update
Welcoming Lance & Lisa Bosman
Announcement from Yuanita
Congregational Prayer
Offering
Offering for Christian Education Fund
Offertory: "Jesus, Joy of Loving Hearts" arr. G. Young
Prayer of Blessing for the Children
God's Word
* Song of Preparation: "Keep What You Have Believed" (LUYH 769)
* Scripture: I Corinthians 13. 4-7 (p. 1140) ; Psalm 37. 1-7 (p. 550)
Message: "Love Does Not Envy"
Prayer
Closing
* Benediction
* Doxology: "To God Be the Glory" PH 473:1,3
* Postlude
Organist: Marilyn Kooiman
Keyboard: Jackie Van Dalen
Reader: Edie Tennant
Evening Worship 6:00pm
Pastor Steve Van Noort
Gathering to Worship
Prelude
Welcome & Opening Prayer
* Songs of Praise: "Like A River Glorious" PH 560:1-2
"Praise the Savior, Now and Ever" PH 400:1-4
Offering Our Prayers and Gifts
Time of Prayer
Offering for World Renew
Offertory
Hearing God's Word
* Song of Preparation: "Spirit of the Living God" PH 424:1-2
Scripture: Psalm 19 (p. 538)
Message: "Creation, The Voiceless Witness"
Prayer
Q & A Discussion Opportunity
Closing
* Benediction
* Doxology: "Glory Be to the Father"
* Postlude
Pianist: Elaine Vos
Our Church Family
WE EXTEND our Christian sympathy to Gary and Sally Hiemstra, Paul and Carissa; John and Dee Hiemstra, Holly, Sam and Katie; Grace Feddema and Mark and Edie Tennant in the death of Gary and John's dad and Grace's brother, Peter Hiemstra, in Delavan, WI earlier this week.
NEW MEMBERS: The membership papers of Lance and Lisa Bosman, Tanner and Samantha, have been received from First CRC. Please welcome them and we pray they will be blessed in their new church home. Lance and Lisa's church mailbox is #4.
CONGRATULATIONS to Joan Smits who will celebrate her 85th birthday on Wednesday, March 6; to Gertrude Statema who will celebrate her 93rd birthday on Thursday, March 7; and to Arlene Noles who will celebrate her 84th birthday next Sunday, March 10!
Announcements
COMMUNION: This morning we celebrate the sacrament of Holy Communion. Jesus invites all who are weary and heavy laden to find rest in him. He invites the young, old, rich, poor, strong, and weak—all who have faith in him to come to the feast and be nourished. The bread is gluten-free.
GEMS: See you tomorrow for our GAME NIGHT with the ladies of Bethel!
BETHEL LADIES: You are all invited to GAME NIGHT with the GEMS, tomorrow night at 7:00 p.m. We would love to see you there! Please bring a picture or think of a memory from when your childhood to share. If you need a ride, please talk to Marilyn Haak.
COMBINED SERVICE: Next Sunday Bethel will host a combined CRC service at 6pm. We will sing to our Savior, hear His word proclaimed and pray for crops and industry. The offering will be for Lighthouse Mission.
POTLUCK NEXT WEEK: Care Community #1 will have its potluck next Sunday.
OUTREACH COMMITTEE needs another member. Are you willing to join in helping us enfold the community with the love of Jesus? It's an exciting time at Bethel right now with our new ministries. Please consider being a part of our committee and His work. Contact Pastor Steve or Amy Vandenberg if interested.
NEW CHURCH DIRECTORY: A new directory is being planned and everyone is asked to fill out the information form in your church mailbox and return it to the marked box in the library. Instead of using a professional photographer we are simply asking you to submit a photo (casual pictures such as those used on Christmas cards are great)! If you prefer for us to take a picture, please indicate that on the form. Please email your pictures as an attachment to office@bethelcrc.org. Also, please put your email address(es) on the form. Questions and/or comments can be directed to Dorothy Greenough or Sherry Vos
WOMENS RETREAT: The Women's Retreat is almost here! Our spring retreat is on March 22 and 23. We pray that it will be a weekend that draws you closer to Jesus and builds strong friendships. Registration is due today. Extra invitations are on the library table. We have a fun and relaxing retreat planned for you!
DORDT COLLEGE CONCERT: As part of their spring break tour, the Dordt College band and orchestra will be performing at 7pm on Wednesday, March 13 at the Worship and Fine Arts Center at Lynden Christian High School. An offering will be taken to defray tour expenses.
HOST DORDT STUDENTS: We are looking for housing for Dordt students on March 13. They will need to be picked up from Lynden Christian High School after the band/orchestra concert and then brought back to LC the following morning around 8:00am. We are also looking for volunteers to make a dessert to serve to the students after their dinner on March 13. Please contact Donna Steiger if you are able to help out.
Let us get to know you!
Please take a moment to send us your information so that we may stay connected with you. Your information is carefully managed and protected.
How did you hear about us?