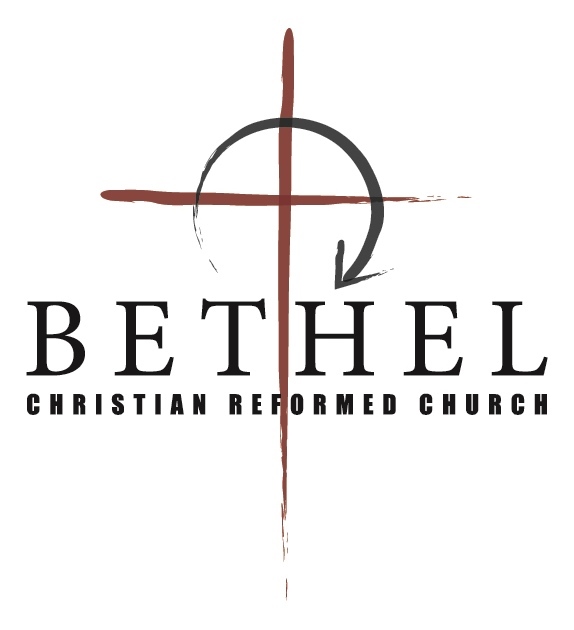 Sunday Bulletin
June 2, 2019
Morning Worship 10:00am
Pastor Steve Van Noort
Opening
Prelude:
* Gathering Songs: "You're Worthy Of My Praise" (Luke)
"Glorious Day" (Holly)
* Call to Worship
* God's Greeting
* Time of Praise "When Peace Like A River" PH 489:1-4 (Shannon)
Celebrating our Graduates
Words of Encouragement: (Shannon Hagedorn, Holly Lenssen, Luke Te Velde)
Prayer: Les Mulder
* Song of Response: "Take My Life and Let It Be" PH 288
Offering
Congregational Prayer
Offering for Christian Education Fund
Offertory
Prayer of Blessing for the Children
God's Word
* Song of Preparation: "There Is A Higher Throne"
* Scripture: I Corinthians 13. 8-13 (p. 1140)
Message: "Now I Know in Part, Then I Shall Know Fully"
Prayer
Special Music: "When We See Your Face"
God's Blessing
* Benediction
* Doxology: "Doxology – Amen"
* Postlude
Pianist: Amy Vandenberg
Praise team: Mandy Van Noort, Laura Te Velde, Isabelle Van Noort, Kyler Holleman (sax), Holly Hiemstra (violin), Brendan Vandenberg (drums)
Evening Worship 6:00pm
Pastor Steve Van Noort
God Calls Us to Worship
Prelude
Welcome & Opening Prayer
* Songs of Praise and Adoration: "Great Is Thy Faithfulness" PH 556
"God Be Merciful to Me"PH 255
Offering Our Prayers and Gifts
Time of Prayer
Offering for Bethany Christian Services
Offertory
Hearing God's Word
* Song of Preparation: "Ancient Words"
Scripture: Psalm 21 (p. 539)
Message: "Rejoicing in the King's Strength"
Prayer
Q & A Discussion Opportunity
Closing
* God's Parting Blessing
* Doxology: "Lord Dismiss Us With Your Blessing" PH 320
* Postlude
Pianist: Elaine Vos
Our Church Family
BLESSINGS to Leroy and Gladys Van Beek who will celebrate their 55th wedding anniversary on Wednesday, June 5!
PLEASE REMEMBER Betty Wigboldy as she is now home from the hospital but very tired.
DEAR BETHEL FAMILY: A sincere thanks for the prayers, acts of kindness, visits and cards following Howard's stroke. Howard is gaining strength each day and we give God the glory.
~Howard and Bev Nunnikhoven
Announcements
SUMMER WORSHIP: Our Sunday morning services will start at 10 am for the summer months, beginning today.
GRADUATION SERVICE: This morning we celebrate our 2019 graduates. Our high school graduates have each chosen a favorite song and will be participating in the service. Please join all of our graduates and their families in the basement after the service for cake and coffee. Gluten free cake is also available.
• Eighth grade: Tyler Sipma, Lydia Ter Beek, Abbie Wolffis
• High school: Shannon Hagedorn, Holly Lenssen, Luke Te Velde,
• College: Holly Hiemstra, Brianna Rutgers
• Master's Degree in Curriculum and Instruction: Glenda Elgersma
OUR NEW MATTHEW 28 support group will be meeting this week Saturday at 8 am at McDonald's. Sometimes we struggle with how to share Jesus, what words to say to our non-Christian friends. In this group we will encourage each other as we try to reach out, Pastor Steve will be our facilitator.
NEXT WEEK we will celebrate Pentecost and Communion in the morning. Pastor Jim Visbeek will lead our evening worship.
BETHEL HIKE PLANNED: A hike to Squires Lake is planned for Saturday, June 15. We will leave from the church parking lot at 10am. The trailhead in on old Highway 99, close to I 5 (exit 242). Trails go around the lake and in order to get to the lake we will be climbing 300 feet in one third of a mile. We will have hot dogs after the hike. For more information call Marv Apol, 739-7929 or check out the Play Whatcom! supplement to the Lynden Tribune. Canceled if raining.
NEW DIRECTORY: We hope to include pictures of activities and week-to-week happenings at Bethel. If you have some pictures of your Bible study group, Sunday School class, youth groups, etc. please email them to office@bethelcrc.org. Thank you.
Let us get to know you!
Please take a moment to send us your information so that we may stay connected with you. Your information is carefully managed and protected.
How did you hear about us?