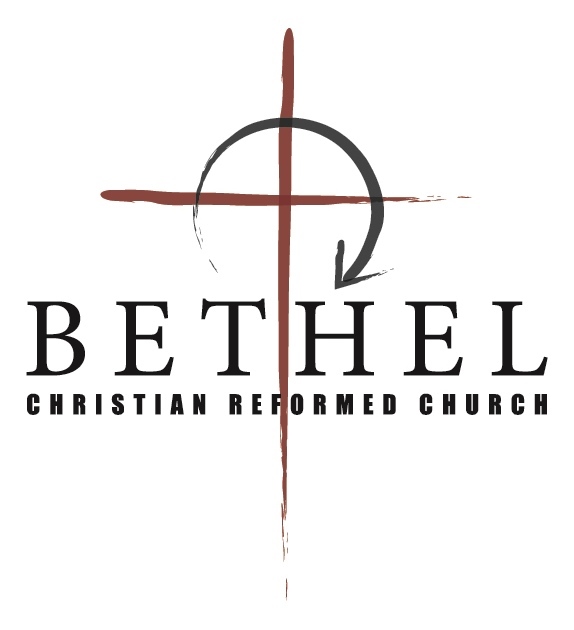 Church Bulletin
Sunday, October 31, 2021
Morning Worship 10:00am
Pastor Ken Boonstra
Opening
Prelude
* Call to Worship
* God's Greeting
* Time of Praise "Christ is Mine Forevermore"
"How Vast the Benefits Divine" PH 497
Confession and Assurance
Prayer of Confession
Assurance of Grace
* Apostles' Creed
* Song of Response: "Give Me Jesus"
Offering Our Prayers
Congregational Prayer
Offerings for Bethel Sign Fund can be placed in the baskets
on your way out (or mailed).
Hearing God's Word
* Song of Preparation: "Jesus Draw Me Ever Nearer"
* Scripture: Psalm 126 (p. 613)
Message: "A Journey from Sadness to Joy"
Prayer
* Song of Response: "10,000 Reasons"
Closing
* Benediction
* Doxology: "Reformation Song" 1-4
* Postlude
Pianist: Laura Te Velde
Praise team: Les Mulder, Elaine Vos
Our Church Family
CONGRATULATIONS to Herb and Bernace Korthuis who will celebrate their 66th wedding anniversary Tuesday, November 2!
Announcements
JOINT REFORMATION WORSHIP SERVICE: Join us tonight at 6 pm at First CRC for our Reformation Day worship service with area CRCs. Pastor Ken Boonstra will bring us the message. An offering will be received for World Renew disaster relief in Haiti.
WORLD HUNGER SUNDAY is next week! Our offering will go directly to World Renew's work with people like the ones you've met during your devotion time. If you have not picked up the devotional from your mailbox, please do so today! Also, Peter Fish (and crackers) are still available in the narthex. Peter Fish will be collected next week.
COUNCIL TO MEET: Please pray for the full council as they meet on Tuesday. They will review the data from the congregational survey/profile and begin strategic planning for the coming year.
PING PONG TABLE NEEDED: If you have a portable ping pong table you are willing to donate to the church so that we can set it up in the basement fellowship room, please call Marv Apol. Thank you.
SNOW REMOVAL VOLUNTEERS NEEDED: If you are willing to be on call to help with snow removal when necessary, please add your name to the sign-up sheet on the library table.
SECURITY TEAM: Thank you to the men who agreed to serve. A schedule and updated protocol are in your mailboxes today.
THANK YOU for your generous response to our butterbraids and cookie dough sales! Delivery will be the week of Nov 22. ~GEMS
DEVOTIONAL BOOK: The devotional book Diamonds in the Dust by Joni Eareckson Tada has been donated to our church and is on the library table. Please feel free to take it.
Let us get to know you!
Please take a moment to send us your information so that we may stay connected with you. Your information is carefully managed and protected.
How did you hear about us?