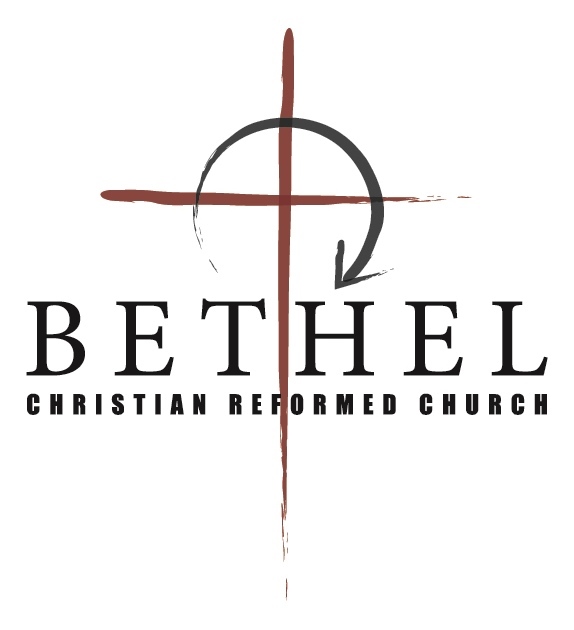 Church Bulletin
Sunday, November 21, 2021
Morning Worship 10:00am
Pastor Sean Taylor
Opening
Prelude
* Call to Worship
* God's Greeting
* Time of Praise "Christ Our Hope In Life And Death"
"Great is the LORD our God" PH 48:1,3,5
Confession and Assurance
Prayer of Confession
Assurance of Grace
Song of Response: "This Is Amazing Grace"
Offering Our Prayers
Announcement on SHINE house: Keith Korthuis
Congregational Prayer
Offerings for General Fund can be placed in the baskets
on your way out (or mailed).
Hearing God's Word
* Song of Preparation: "The Church's One Foundation" PH 502:1,2,4
* Scripture: Acts 4:31-37 (p. 1084)
Message: "When the Church is Great"
Prayer
* Song of Response: "O How Good It Is"
Closing
* Benediction
* Closing Song: "Doxology – Amen"
* Postlude
Pianist: Laura Te Velde
Praise team: Elaine Vos
Our Church Family
CONGRATULATIONS to Corky Vander Wal who will celebrate her 98th birthday on Thursday, November 25!
FROM THE COUNCIL: To encourage us to promote praying within our congregation the shepherding elders will be regularly sharing specific requests, prayer needs and occasions of thanksgiving in the bulletin. We will also be listing one family from each care community to pray for.
• Please pray for all the people displaced and affected by the recent flooding. Give thanks for all the assistance that is being provided and for patience and peace during the cleanup process.
• We give glory during this Thanksgiving season to our great Lord as we see his blessings and mercies all around us.
• Members to pray for: Paul, Carissa, Bradley, Ellie, Chance and Shyla Hiemstra; Brent, Jackie Chase, Kenna and Logan Van Dalen; Bob and Joan Vander Haak, Ken and Jan Herwerden.
Announcements
WELCOME to Pastor Sean Taylor who will lead our service this morning. Pastor Sean was recently ordained into the CRC and is the Church Planting Pastor for Sonlight CRC.
THANKSGIVING OFFERING: If you have not already done so, please pick up your Thanksgiving envelope and a list of suggested ministries to give to in your mailbox. Please make all checks payable to Bethel CRC and list the causes and amounts on the inside or outside of the envelope. Envelopes may be placed in the baskets at our Thanksgiving Eve service or mailed to the church office. All unspecified gifts and cash will go to the Lighthouse Mission.
GIVING FOR NEW WAY MINISTRIES: Once again, our local food bank is not in need of food currently. It was suggested instead to give items to New Way Ministries. The list of needed items was placed in your mailbox last week or can be found on the narthex table until Thanksgiving.
THANKSGIVING EVE: Please join us for our Thanksgiving service on Wednesday at 7 pm.
FROM THE ADMINISTRATION TEAM: The stories and images of this week's flooding are truly devastating. For the last few months, the Admin Team has been researching how the SHINE house could be used to serve the community. Some options included housing Afghan refugees or as a women's transitional home. This week we were asked if the house would be available as short-term housing for families displaced by the flood, so we are quickly working to prepare the house for a potential family. There is much work to be done. Please be in prayer for how you can help. We will send out email requests for work parties, specific projects and supplies as they are needed. In addition, our offering next week, November 28, will be for SHINE house repairs. If you know a family that is in need, please contact a member of the Council or Admin Team. The needs are great.
NO TUESDAY MORNING ladies Bible study this week, November 23.
COOKIE EXCHANGE: For those who do not receive the Bethel News email, make sure to check your church mailbox for an invitation to the December 11 cookie exchange.
PETER FISH: Thank you to everyone who brought a Peter Fish or made a donation to World Hunger Sunday. We raised $2,115 for World Renew's sustainable approach to tackling the problem of World Hunger. Together we are coming alongside families so they can put food on their tables.
THANK YOU to Carol Drost for the beautiful fall/Thanksgiving decorations in the sanctuary.
THANK YOU to Vern Ammerman for donating his ping pong table to Bethel.
SNOW REMOVAL VOLUNTEERS NEEDED: If you are willing to be on call to help with snow removal when necessary, please add your name to the sign-up sheet on the library table.
OFFICE HOURS: This week's office hours will be Tuesday 11-2; Wednesday, 8-12 and Friday 8-12.
Let us get to know you!
Please take a moment to send us your information so that we may stay connected with you. Your information is carefully managed and protected.
How did you hear about us?