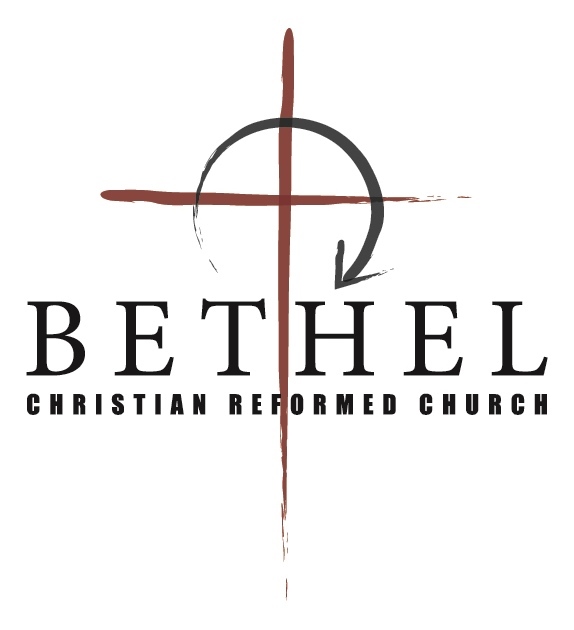 Sunday Bulletin
June 9, 2019
Morning Worship 10:00am
Pastor Steve Van Noort
Gathering to Worship
Prelude
* Gathering Songs: "Come, Holy Ghost"
"Build Your Kingdom Here"
* Call to Worship
* God's Greeting
* What We Believe: Responsive Reading from the Athanasian Creed
Confession
Prayer of Confession
Assurance of Grace: "Eternal Spirit, God of Truth" PH 422:1-2
Offering
Update from Council
Congregational Prayer
Offering for General Fund
Offertory
Prayer of Blessing for the Children
God's Word & Communion
* Scripture: Ephesians 5: 18-21 (p. 1162)
Message: "Be Filled With the Spirit"
Prayer
* Song of Response: "Holy Spirit, Living Breath of God"
Receiving the Bread and Juice
God's Blessing
* Benediction
* Doxology: "Come Praise and Glorify"
* Postlude
Pianist: Laura Te Velde
Praise team: Kelly De Jong, Becca Ball, Doug Van Andel, Brendan Vandenberg
Evening Worship 6:00pm
Pastor Jim Visbeek
Gathering to Worship
Prelude
Welcome & Opening Prayer
* Songs of Praise: "Sing to the Lord, Sing His Praise" PH 96: 1-4
"Our Sovereign God"
Offering Our Prayers and Gifts
Time of Prayer
Offering for Lighthouse Mission
Offertory
Hearing God's Word
* Song of Preparation: "Dwell In Me, O Blessed Spirit" PH 427: 1-2
Scripture: Romans 13:11-14 (p. 1127)
Message: "What Time is It?"
1. Something We Must Know! Vs. 11-12a.
2. Something We Must Put Off! Vs. 12b-13.
3. Something We Must Put On! Vs. 14.
Prayer
* Song of Response: "Jesus, with Your Church Abide" PH 508: 1,3,5
Closing
* God's Parting Blessing
* Doxology: "Now Blessed Be the Lord Our God" PH 630: 1-2
* Postlude
Pianist: Joan Vander Haak
Our Church Family
PLEASE PRAY for John Schouten who fell and broke his heel. He will have surgery this week.
BIRTHDAY BLESSINGS to Jeanette Eshuis who will celebrate her 92nd birthday on Thursday, June 13 and to Harry Van Dyke who will celebrate his 94th birthday on Friday, June 14!
CONGRATULATIONS to Ivan and Wilma Groen who will celebrate their 58th wedding anniversary on Friday, June 14!
CONGRATULATIONS to Scott Vandenberg who received his Master's Degree in Educational Leadership from Seattle Pacific University!
NEW ADDRESS: Les and Lorna Molenaar (see printed bulletin).
Announcements
PENTECOST SERVICE: This morning we celebrate Pentecost together with the sacrament of Holy Communion. Jesus invites all who are weary and heavy laden to find rest in him. He invites the young, old, rich, poor, strong, and weak—all who have faith in him to come to the feast and be nourished. The bread is gluten-free.
THIS EVENING we welcome Rev. Jim Visbeek who is pastor of Victory Christian Fellowship in Lynden.
BETHEL HIKE PLANNED: A hike to Squires Lake is planned for next Saturday, June 15. We will leave from the church parking lot at 10 am. The trailhead in on old Highway 99, close to I 5 (exit 242). Trails go around the lake and in order to get to the lake we will be climbing 300 feet in one third of a mile. We will have hot dogs after the hike. For more information call Marv Apol. Canceled if raining.
LADIES BUNCO NIGHT: Come join us in the church basement for a fun ladies night of Bunco on Wednesday, June 19 at 7 pm. There is a sign-up sheet in the library – we will need volunteers to bring card tables and a couple of snacks. Contact Mary Kok for any questions.
ADVANCE NOTICE: Dr. Alvin Vander Griend will lead our morning worship on June 30; no evening service.
LETTERS APPRECIATED: Ryan Vandenberg is in boot camp in South Carolina for the summer. Because some have asked (or anyone feels led) to send Ryan a note of encouragement, here are a few stipulations:
1. Only white or off-white envelopes. Nothing but the address and return address on the outside of the envelope.
2. Nothing but a note or card … no bulky items and nothing with glitter.
3. Write to him anytime between now and July 18, but no later.
4. Be encouraging! Send jokes or verses! Share news … letters are huge for keeping morale up.
(see printed bulletin for address)
Any questions, talk to Amy or Scott. Thank you so much!
HABITAT FOR HUMANITY: Are you interested in a workday at the Habitat for Humanity site in Bellingham? We'd like to put together a group from Bethel on Saturday July 6th. Any skill level - ages 14 to adult are welcome to join in! All tools and supplies are provided. Not feeling up to navigating the work site? We also need a few people to prepare and serve lunch. Have questions? Want to RSVP? Call or text Michael and Lea TerBeek.
COMMUNITY BULLETIN: Beginning next week the community bulletin will not be in your mailbox but will be on a table in the narthex.
NEW DIRECTORY: We hope to include pictures of activities and week-to-week happenings at Bethel. Please email your pictures to office@bethelcrc.org. Thank you.
NEWSLETTERS: The June newsletters from Envision Ministries,
NW Hispanic Ministry, the Frieswicks and Evy Smith are available on the back table.
Let us get to know you!
Please take a moment to send us your information so that we may stay connected with you. Your information is carefully managed and protected.
How did you hear about us?