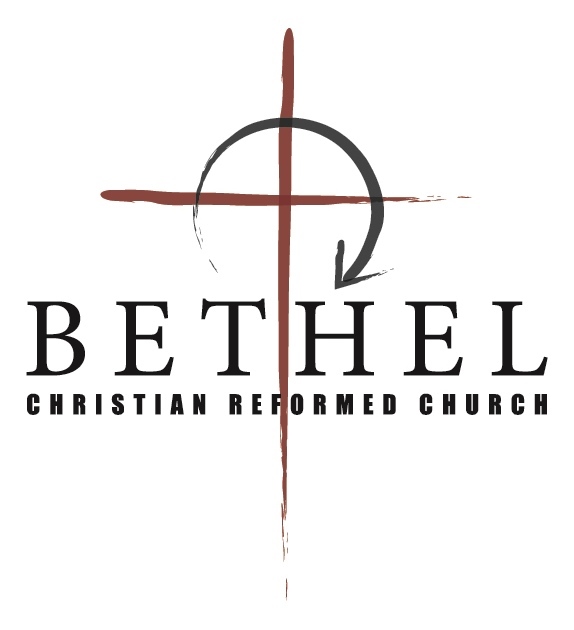 Church Bulletin
Sunday, May 15, 2022
Morning Worship 10:00am
Pastor Saji Oommen
Gathering to Worship
Prelude
* Call to Worship
* God's Greeting
* Time of Praise: "God Himself Is With Us" PH 244
"To God Be the Glory" PH 473
Confession and Assurance
Belgic Confession: Article 14: Creation and Fall of Humanity
Prayer of Confession
Assurance of Pardon
Song of Response: "O Church Arise"
Offering Our Prayer and Gifts
Congregational Prayer
Update on Christian Education Fund
Offertory – Offering received for Faith Promise
The Word of God
* Song of Preparation: "Ancient Words"
Scripture: 1 Peter 4:7 (p. 1206)
Message: Becoming a People of Prayer
Prayer
* Song of Response: "A Christian's Daily Prayer"
Closing
* Benediction
* Doxology: "He Is Lord" PH 633
* Postlude
Accompanist: Elaine Vos
Our Church Family
WE EXPRESS our Christian sympathy to Marilyn Haak, whose sister Linda died on Thursday. Linda lived in Brigham City, UT.
HAPPY BIRTHDAY to Shirley De Boer who will celebrate her 91st birthday tomorrow, May 16!
FROM THE COUNCIL:
• Pray for New Way Ministries as they provide transitional housing for women and their children. Pray that the open house on May 21 will be a wonderful way to celebrate their updated facility.
• Pray for our country during this critical time when the Supreme Court continues to debate the abortion decision.
• Pray for: Ed, Julie, Sarah, Bethany, Rebecca and Elise Ball; Alvin and Sherry Vos; John, Dee, Holly, Sam and Katie Hiemstra; Brian, Jill, Zach, Tyler and Brooklynn Sipma.
Announcements
TODAY we welcome Pastor Saji Oommen, executive director of Kidstown International. Pastor Saji has worked in Philadelphia, California, India and Turkey. He and his wife, Bindu have four children and live in Lynden. Next Sunday our service will be led by Pastor Gerald Rutgers and Kings Men of Song.
TUESDAY MORNING LADIES' BIBLE STUDY: Our final meeting will be at 11 am at Carol De Jong's home.
CHRISTIAN EDUCATION FUND: Please return your 2022-2023 pledge packets to the box in the library today. We appreciate fulfillment of current year pledges by June 15, 2022.
NEXT SUNDAY, May 22, our offering will be for the parsonage refresh and the Dicks' moving expenses. The Admin Team estimates the cost of both projects to approach $20,000. Please consider a generous gift and keep Pastor Bryan, Stephanie and their family in your prayers for a smooth move and transition to their new home!
THE ANNUAL CONGREGATIONAL meeting will be held this Thursday, May 19 at 7 pm in the basement. The following items are on the agenda:
• Approval of the 2022-23 budget
• Selection of one Shepherding Elder from the following: Marv Apol, Dennis Bosman and Vern Meenderinck.
• Selection of two Service Deacons from the following: Mark De Jong, Carol De Young, Jerry Meenderinck, Howard Nunnikhoven and Todd Rutgers.
Status Reports on:
• Pastor Transition
• SHINE and Quilt houses
• Transition to Administrative structure
• Classis Grant Money
• Legacy Fund
• Absentee ballots will be available in the back of church today. Please place each ballot in a signed envelope and give them to an elder or deacon. We look forward to seeing you there.
BETHEL NEWSLETTER: Renee Storteboom will be editing the monthly newsletter and welcomes your submissions.
Let us get to know you!
Please take a moment to send us your information so that we may stay connected with you. Your information is carefully managed and protected.
How did you hear about us?