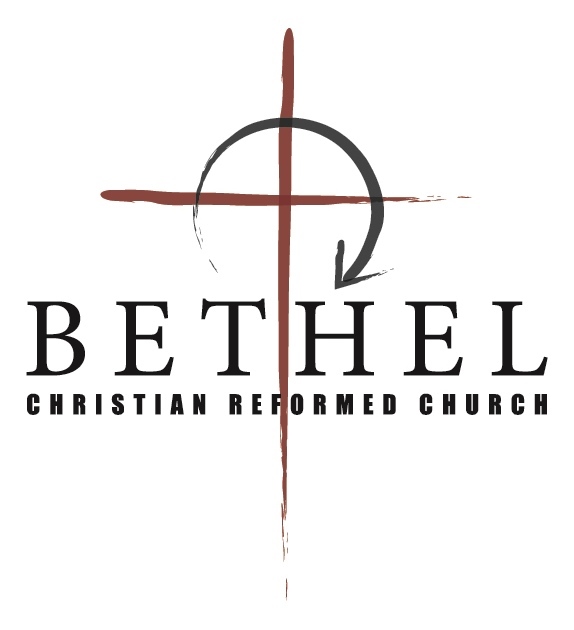 Church Bulletin
Sunday, May 29, 2022
Morning Worship 10:00am
Pastor Don Recker
Gathering to Worship
Prelude:
* Call to Worship
* God's Greeting
* Time of Praise "Hallelujah for the Cross"
"Jesus I Come (Out of My Bondage)" HFG 401: 1,2,4
Confession and Assurance
Prayer of Confession
Assurance of Pardon
Song of Response: "His Mercy Is More"
Offering Our Prayer and Gifts
Congregational Prayer: John Hiemstra
Offertory: Offering received for Bethel Sign Fund
The Word of God
* Song of Preparation: "My God How Wonderful You Are" PH 499: 1,2,5,6
Scripture: Isaiah 40:18, Isaiah 46:5 & 9b
Message: "Incomparable Jesus"
Prayer
* Song of Response: "Beautiful Savior" PH 461: 1-4
Closing
* Benediction
* Doxology: "May the Peace"
* Postlude
Pianist: Elaine Vos
Praise team: Carissa Hiemstra, Laura Te Velde
Our Church Family
PLEASE PRAY FOR:
• Janet Steiger who is at UW Hospital in Seattle for further evaluation and possible procedures for her foot. Pray for clarity and wisdom for the decisions to be made.
• Betty Kaemingk who is still receiving care at St. Joseph Hospital as doctors try to determine the cause of her weakness and fatigue.
• Yuanita Gitamara and the babies she carries. Pray specifically for continued maintenance of a healthy pregnancy, that the babies will continue to grow and develop and for their future plans as a family of four.
HAPPY BIRTHDAY to Ruth Tiersma who will celebrate her 92nd birthday tomorrow, May 30!
CONGRATULATIONS to LeRoy and Gladys Van Beek who will celebrate their 58th wedding anniversary next Sunday, June 5!
FROM THE COUNCIL:
• Pray for the Classis North Cascades meeting on Thursday, June 2 as local ministry items will be addressed. Our Bethel representatives are Jacob Steiger and Norene Van Andel.
• Pray for the families devasted by the shooting in Uvalde, Texas.
• Praise for another great year with our SHINE group and the faithful leadership of Tim and Tammy Hollleman as they used their gifts to serve the high school students.
• Pray for: Marlo and Carol De Young; Vern Ammerman; Arlen and Eileen De Young; Dennis and Annette Bosman
Announcements
TODAY we welcome once again Pastor Don Recker. Next week Pastor Aaron Walters will lead our service and we will celebrate our graduates.
TUESDAY MORNING Men's Bible Study has concluded for the season and will resume meeting in the fall.
THE ADMINISTRATION TEAM is so grateful for your generous giving to the Parsonage Refresh/Moving Expense offering last Sunday. We received approximately $16,750. God is so good! If you still wish to contribute, place your gift in an envelope and write parsonage refresh/moving expenses on it.
CHURCH CAMPOUT at Bryce Creek, Sumas, August 26-28. Everyone is invited to come during the day and/or evening and join those who are camping. We plan on having lots of fun and good fellowship! More details and sign-up sheets will be coming soon. Any questions, call Tim and Tammy Holleman.
THANK YOU to Renee Storteboom for taking over the writing and editing of the Bethel Newsletter.
Let us get to know you!
Please take a moment to send us your information so that we may stay connected with you. Your information is carefully managed and protected.
How did you hear about us?