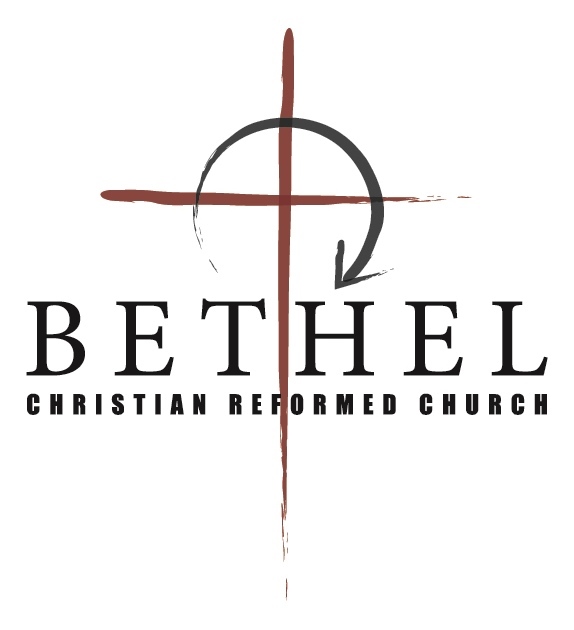 Church Bulletin
Sunday, June 12, 2022
Morning Worship 10:00am
Pastor Will Southard
Gathering to Worship
Prelude:
* Call to Worship
* God's Greeting
* Time of Praise "Come Praise and Glorify"
"Abide With Me" PH 442
Confession and Assurance
Prayer of Confession
Belgic Confession: Article 15 (praise team & congregation)
Assurance of Pardon
Song of Response: "Before the Throne of God Above"
Offering Our Prayer and Gifts
Congregational Prayer: Brent Van Dalen
Offering received for General Fund
The Word of God
* Song of Preparation: "People of God"
* Scripture: Jeremiah 9:23-24 (p. 758)
Message: "The Need for Identity"
Prayer
* Song of Response: "How Deep the Father's Love For Us"
Closing
* Benediction
* Doxology: "Is He Worthy"
* Postlude
Pianist: Elaine Vos
Praise team: Marv Apol, Laura Te Velde
Our Church Family
CONGRATULATIONS to Ivan and Wilma Groen who will celebrate their 61st wedding anniversary Tuesday, June 14!
JANET STEIGER is now at CHCC where she continues her recovery. Janet and her family are thankful for her progress and your ongoing prayers. They request no visitors yet.
FAREWELL to Ken and Barb Vander Veen who are moving to Sioux Falls, SD later this week. We are grateful for their faithfulness to our Bethel family and we wish them much happiness in their new home.
PASTOR KEN BOONSTRA thanks the congregation for their prayers as his knee replacement surgery was successful. He now begins physical therapy.
FROM THE COUNCIL:
• Pray for the delegates at the CRC Synod as they struggle with difficult and divisive issues in the denomination.
• Pray for our members who live at Meadow Greens: Grace Feddema and Pastor Homer Wigboldy.
• Pray for Annette Kooistra at CHCC
• Pray for Erika Kean at Bellingham at Orchard
• Pray for Bob and Glenda Elgersma; Darin, Niki, Jake, Sam, Katie and Mike De Young; Pastor Peter and Jo Mans
Announcements
TODAY we welcome Pastor Will Southard, pastor of family and youth at Third CRC. Pastor Will is a native of Whidbey Island and is married to Sophia (Van Zonneveld). Next Sunday Pastor Ken Van Kooten will lead our service.
DIRECTORY CORRECTION: Leroy and Gladys Van Beek's email is in the printed bulletin. It was incorrect in the updated directory.
UPDATED DIRECTORIES are on the library table.
GROCERY SHOWER: A bulletin board in the narthex has grocery items we are buying for the Dick family. Please take a card and return the item to church. Perishable food can be placed in the upstairs refrigerator/freezer. Questions? Talk to Kerri Meenderinck or Dee Hiemstra.
BIRTHDAY CELEBRATION: Lois Hannink, whose husband, Alfred, was pastor at Bethel from 1955-1958, will celebrate her 95th birthday on July 9. Lois is in good health and fondly remembers her years in Lynden. Her family invites Bethel members to contribute to a surprise card shower. Cards can be sent by June 20 to the address in the printed bulletin.
NEWS FROM ADMIN TEAM:
• Pastor Bryan's installation is July 10. Pastor Ken Boonstra will represent Classis North Cascade and Pastor David Landegent (a friend from Salem, OR) will deliver the message. The church welcome picnic will also be held that day at Berthusen Park, beginning at 4 pm. More details to follow.
• Installation of new elders and deacons will be July 17.
• Representatives of Envision Ministries met with the Bethel deacons to discuss the feasibility of using the SHINE house as a Summit House (a transitional home for women who graduated from the Agape House). Council will discuss whether to move forward with this ministry at its June 28 meeting.
• Thank you for the generous response to the special offering totaling more than $19,000 to cover moving expenses and the parsonage refresh. We are also thankful for all the volunteer work that has been accomplished in the parsonage. The Dicks expect to arrive the last week of June and will be staying with Doug and Norene until their moving container arrives.
• Classis North Cascade met briefly on June 2. Time was spent in prayer for Synod which meets June 10-16. They also acknowledged receipt of Pastor Bryan's credentials and approved his installation.
Let us get to know you!
Please take a moment to send us your information so that we may stay connected with you. Your information is carefully managed and protected.
How did you hear about us?