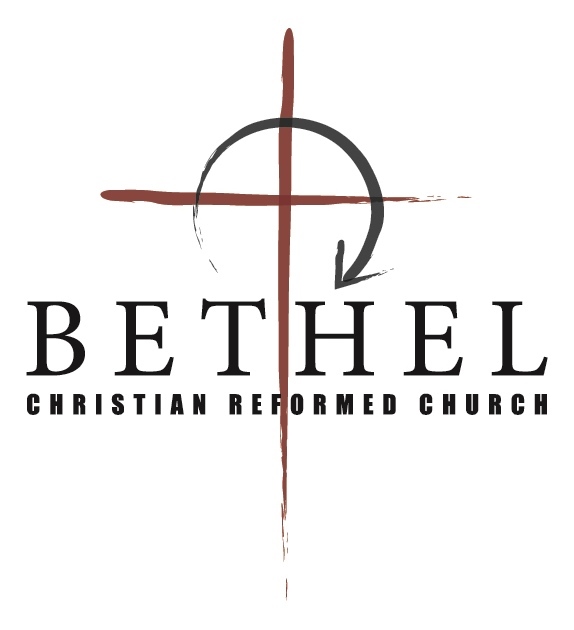 Church Bulletin
Sunday, July 7, 2019
Morning Worship 10:00am
Pastor Steve Van Noort
Opening
Prelude: "The God of Abraham Praise" arr. R. Proulx and G. Young
"How Lovely Is Your Dwelling" arr. G. Young
* Call to Worship
* God's Greeting
* Time of Praise "To God be the Glory" PH 473:1-3
"How Lovely Is Your Dwelling" PH 243:1-3
Confession and Communion
Song of Confession: "Not What My Hands Have Done" PH 260:1-3
Assurance of Grace
Communion
Serving the Bread – "Lift Up Your Hearts Unto the Lord" PH 309:1-5
Serving the Juice (for meditation)
"O Jesus Joy of Loving Hearts" arr. W. Whitworth
*Apostles Creed
Offering Our Gifts
Congregational Prayer
Offering for Christian Education Fund
Offertory: "Make Me a Blessing"
Prayer of Blessing for the Children
Hearing God's Word
* Song of Preparation: "By Faith"
* Scripture: Genesis 24: 10-67 (p. 21)
Message: "Characteristics of a Servant"
Prayer
* Song of Response: "A Christian's Daily Prayer"
Closing
* Benediction
* Doxology: "By the Sea of Crystal" PH 620:1-3
* Postlude
Organist: Marilyn Kooiman
Evening Worship 6:00pm
Pastor Steve Van Noort
Gathering
Prelude
Welcome & Opening Prayer
* Songs of Praise: "Behold Our God"
"How Firm A Foundation" PH 500:1,4,5
Prayers & Offering
Time of Prayer
Offering for Engedi Refuge
Offertory
God's Word
* Song of Preparation: "My Faith Has Found A Resting Place" HFG 75:1-3
Scripture: Psalm 22 (p. 539)
Message: "The Dark Night of the Soul"
Prayer
Q & A Discussion Opportunity
Closing
* Benediction
* Doxology: "He Is Lord" PH 633
* Postlude
Pianist: Jackie Van Dalen
Our Church Family
HAPPY BIRTHDAY to Midge Timmer who will celebrate her 87th birthday on Saturday, July 13 and Jennie Sytsma who will celebrate her 89th birthday, also on Saturday.
PRAYER OF THANKS:
• that Peter Mans was able to return home
• that Ryan Vandenberg is home for a few weeks
CONGRATULATIONS to Stephanie Korthuis and Derek Visser who were married on Friday! May they have many years together serving Him and one another.
THANK YOU: A sincere thank you to all the members of this church who have prayed for us, wished us well, and showered us with wonderful cards and gifts. Even though at the time we were thousands of miles away, we felt right at home and full of love. We are thankful to have a solid foundation that is Bethel Church, and we hope to visit soon! Lots of love! ~Jevin & Chloe Holleman
Announcements
COMMUNION: This morning we celebrate the sacrament of Holy Communion. Jesus invites all who are weary and heavy laden to find rest in him. He invites the young, old, rich, poor, strong and weak—all who have faith in him to come to the feast and be nourished. The bread is gluten-free.
MTO PLAYDATE this week! All MTO volunteers are welcome to join us this Wednesday, July 10, from 10 am to 12 pm for our July playdate at Blaine Marine Park. This is a great way to get to know our mommas and build relationships. We hope you can make it! Save the date for our next playdate at Berthusen Park on August 14.
POTLUCK: Care Community one (Schouten/Rutgers group) will have a potluck after church next week, July 14. Someone will be calling this week to give you more details.
NEW FURNACE: The Building and Grounds Committee comes before the congregation with an urgent need to replace the two furnaces that heat our sanctuary. Our annual inspection showed that one had a cracked heat exchanger forcing us to stop using it. To replace the heat exchanger would be $3500 and we would still have a 22-year-old furnace. Based on their age and the fact that they are installed in a manner that makes getting to the unit that is still functioning very difficult, we recommend that both furnaces be replaced at a total cost of approximately $8500. Please consider this need as you will be asked to approve this expenditure next Sunday, July 14. Ballots will be in your mailboxes next week. Any gifts toward this project would be appreciated and can be included in your building fund envelopes or placed in the offering with a "furnace replacement" designation. Questions can be addressed to Alvin Vos.
MISSING PLANT STANDS: We are missing the two bronze plant stands that are used in the front of church. If you have any information on them please call the church office or Karen Apol.
NEW LIBRARY BOOKS: Take time to check the new books in the library. If you want to take a book home, be sure to put your name and date on the checkout card located on the first page and place the card in the basket on the library table. A number of books are missing but have not been checked out, so please remember to sign them out before removing them from the library.
ADVANCE NOTICE:
• Pastor Ken Van Kooten will lead our evening service next week
• Vesper Service at Meadow Greens, July 21, group one: Homer & Betty Wigboldy, John & Jane Schouten, Jerry & Sue Meenderinck, Dolores Bosman, Les & Marcia Mulder, Jan Herwerden, Ruth Tiersma.
• Church picnic at Berthusen Park, Tuesday, July 23
• Brian and Betty Vander Haak will be with us on July 28
• Bonfire and Outdoor Praise and Worship Service, July 28; more information to follow
Let us get to know you!
Please take a moment to send us your information so that we may stay connected with you. Your information is carefully managed and protected.
How did you hear about us?