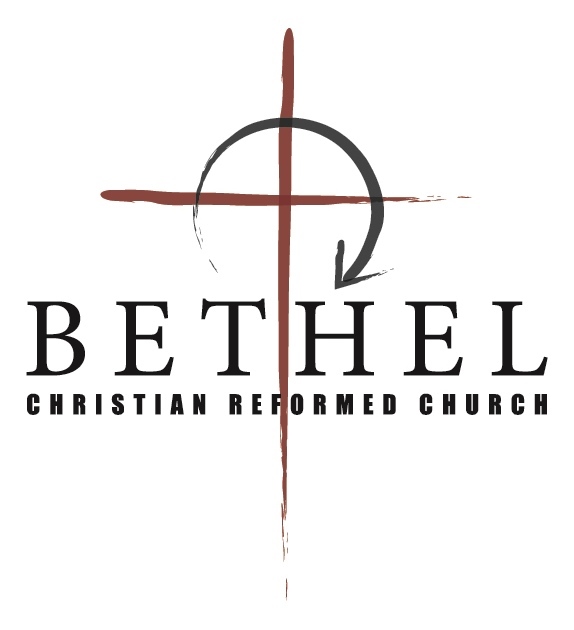 Church Bulletin
Sunday, August 14, 2022
Pastor Bryan Dick
Gathering to Worship
Prelude
* Call to Worship
* God's Greeting
* Time of Praise "Behold Our God"
"He Giveth More Grace" HFG 112
Confession and Assurance
Prayer of Confession
Assurance: BC Article 22 The Righteousness of Faith
Song of Response: "Jesus Strong and Kind"
Offering Our Prayer and Gifts
Congregational Prayer
Offertory—Offering received for General Fund
Children are invited forward for a Children's Message as the
deacons come to present the offerings
The Word of God
Children's Message
* Song of Preparation: "I Will Sing of My Redeemer" PH 479
Scripture: Revelation 2:12-17 (p. 1219)
Message: Holding Fast to Christ
Prayer
* Song of Response: "By Faith"
Closing
* Benediction
* Doxology: "By the Sea of Crystal" PH 620
* Postlude
Pianist: Laura Te Velde
Praise team: David Vos, Elaine Vos
BRYCE CREEK CAMPOUT: Everyone is invited to the outdoor worship service at Bryce Creek on Sunday, August 28 at 3 pm. We will have singing, scripture and a short message from Pastor Bryan. You are also welcome to join us earlier for a picnic lunch. Please note that anyone is invited to join us for a few hours any time during the weekend. A flyer in your church mailboxes today includes directions and more details.
GEMS NEWS:
• Join us this Wednesday, August 17, 9 am – noon, for a group hike at Cedar Springs! We'll meet in the Bethel parking lot and carpool. GEMS (new and out-going) are welcome, and also Moms!
• We anticipate starting our GEMS season on September 12, meeting twice a month (usually 2nd and 4th Mondays 7:00 - 8:30) through April. Also, we need counselors! Talk to Elaine if you would like to join the GEMS team this year. We'll need 2 more women or high schoolers to come alongside the girls' group to continue our program.
LIFE GROUPS: We are excited to start up Life Groups in September! If your group is no longer meeting or you would like to be in a group, please sign the sheet in the library by next week, August 21! If you are currently in a group, you don't need to sign the sheet. Please direct any questions to Brent Van Dalen.
ADVANCE NOTICE: Sunday School will begin on September 11 followed by lunch on the lawn.
THANK YOU: My heart is filled with gratitude for the love shown to me on my 95th birthday. I received cards from so many of you and seeing your names brought back many fond memories. Thank you and God bless you all. ~Lois Hannink
Update from Admin Team meeting August 9, 2022
• The Admin Team is thankful for all the activities and special events this summer as we welcomed Pastor Bryan, Stephanie and their family. Thanks to everyone who helped with preparing and planning for this transition.
• SHINE house update. The young couple that occupied the SHINE house for a short-term emergency need has now found a new rental! The Admin Team continues to field requests for use of the house. A task force including Dennis Bosman, Dolores Bosman, Randy Knutzen, and Jacob Steiger will develop a proposal for partnering with Envision Ministries/Summit Ministries to use the house for women transitioning out of the Agape Home. The goal is to present a plan to Council in September and to seek congregational approval soon after. Pray that the Lord guides the discussion and planning as we seek to use the church resources for Kingdom purposes. Please contact a member of the task force if you have a specific question or concern.
• Youth Ministry consent forms and background checks. Our Safe Church policies recommend that we have permission slips for all the youth involved in our church ministries/activities. This includes SHINE, Sunday School, GEMS, Cadets, and the nursery. Leaders of these ministries will also need a background check. Watch your mailbox for forms and turn them into the office. If you have any questions, contact Jacob Steiger or a member of the Admin Team.