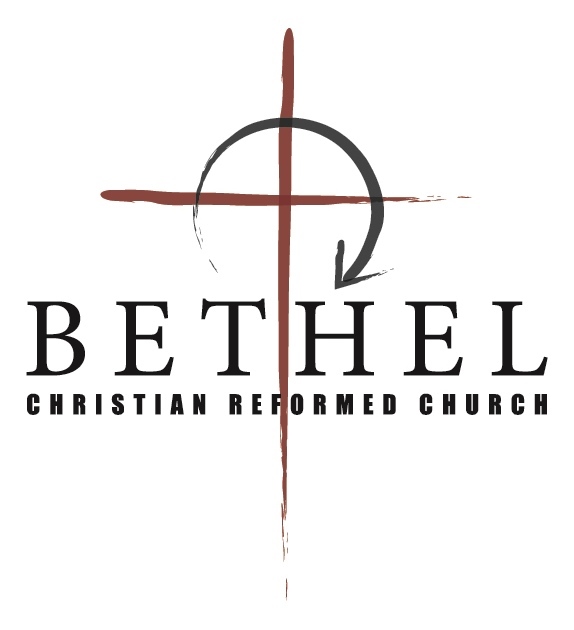 Church Bulletin
Sunday, August 21, 2022
Morning Worship 10:00am
Pastor Bryan Dick
Gathering to Worship
Prelude
* Call to Worship
* God's Greeting
* Time of Praise "Sing to the LORD, Sing His Praise" PH 96:1,2,4,6
"Give Me Jesus"
Confession and Assurance
Prayer of Confession
Assurance of Pardon
Song of Response: "This is Amazing Grace"
Offering Our Prayer and Gifts
Time for Prayer Requests
Congregational Prayer
Offertory—Offering received for Faith Promise
Children are invited forward for a Children's Message as the
deacons come to present the offerings
The Word of God
Children's Message
* Song of Preparation: "Speak O Lord"
Scripture: Revelation 2:18-29 (p. 1219)
Message: "The Greatest Sin of the Church"
Prayer
* Song of Response: "Rejoice the Lord is King" PH 408:1,2,4
Closing
* Benediction
* Doxology: "Is He Worthy"
* Postlude
Pianist: Elaine Vos
Praise team: Carissa Hiemstra, Rebecca & Elise Ball
Our Church Family
CONGRATULATIONS to the following couples who are celebrating special anniversaries this week:
• Arlen and Eileen De Young, 54 years on Tuesday, August 23
• Art and Jackie Hommes, 60 years on Wednesday, August 24
• Randy and Joan Knutzen, 54 years on Saturday, August 27
ARLENE NOLES fell last Sunday and suffered three cracks in her pelvis, a hairline fracture in her hip and is badly bruised. She is recovering at Good Samaritan-Stafholt in Blaine, room 36. Please keep her in your prayers as she recovers. She welcomes visitors.
DEAR BETHEL CRC: Thank you so much for all the cards, love and support shown to us in the passing of Jennifer's dad, Jim Vos. We are thankful for the family of God! ~ Pete and Jennifer Steiger
Announcements
NEXT SUNDAY morning we are going to begin worship with a time of praise. We are looking for 3-4 favorite hymns/songs from members of the congregation and also the reason they are meaningful to you. We are asking for these to be submitted by Thursday the 25th, so we can publish in the bulletin the numbers as well as the reason that they are favorites. If you have a favorite, please send the song/hymn and reason to Elaine or Pastor Bryan.
BRYCE CREEK CAMPOUT: Everyone is invited to the outdoor worship service at Bryce Creek next Sunday, August 28 at 3 pm. We will have singing, scripture and a short message from Pastor Bryan. You are also welcome to join us earlier for a picnic lunch. Please note that anyone is invited to join us for a few hours any time during the weekend.
LIFE GROUPS: We are excited to start up Life Groups in September! If your group is no longer meeting or you would like to be in a group, please sign the sheet in the library by today! If you are currently in a group, you don't need to sign the sheet. Please direct any questions to Brent Van Dalen.
FROM THE DEACONS: The offering next week, August 28, will be received for Friends of Sinners Reformed Church, which is a church fellowship in Everson, whose pastor is Aaron DeBoer. Their membership and attendance is approximately 30 people and they are reaching out to the east county community.
YOUTH PROGRAMS:
• SHINE begins September 7
• Sunday School begins September 11
• GEMS, begins September 12 and meets twice a month
• Cadets (meeting at First CRC) begins September 12 and meets twice a month.
LUNCH ON THE LAWN will be held on Sunday, September 11. More details to follow.
JOINT SERVICE: Second CRC will host a joint service on Sunday, September 4 at 6 pm.
Let us get to know you!
Please take a moment to send us your information so that we may stay connected with you. Your information is carefully managed and protected.
How did you hear about us?