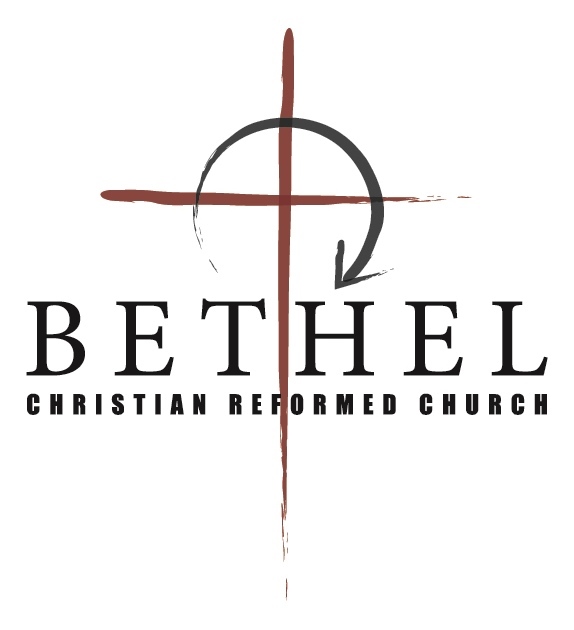 Church Bulletin
Sunday, September 4, 2022
Pastor Bryan Dick
Gathering to Worship
Prelude: "Praise to the Lord, the Almighty" arr. H. Hoeve
Call to Worship
* God's Greeting
* Time of Praise "Praise the Lord, Sing Hallelujah" PH 188
"There Is A Higher Throne"
Confession and Assurance
Prayer of Confession
Assurance of Pardon: Belgic Confession: Article 23 (together)
Song of Response: "Here Is Love" 1-3
Offering Our Prayer and Gifts
Congregational Prayer
Offertory: "Blessed Jesus at Your Word" arr. D. Cherwein
Offering received for Christian Education Fund
The Word of God
Children's Message
* Song of Preparation: "Dwell In Me, O Blessed Spirit" PH 427
Scripture: Revelation 3:7-13 (p. 1220)
Message: "Commended and Kept by Christ"
Prayer
* Song of Response: "All Glory Be to Christ"
Closing
* Benediction
* Doxology: "To God Be the Glory" PH 632
* Postlude: "Guide Me O Thou Great Jehovah" arr. L. Visser
Organist: Marilyn Kooiman
BIRTHDAY BLESSINGS to Anne Maas who is celebrating her 82nd birthday today!
ARLENE NOLES continues to recover at the Good Samaritan Society in Blaine. If you would like to call, her number is in the printed bulletin.
SECOND CRC WELCOMES YOU! The congregation of Second CRC welcomes you to join them for worship tonight at 6 pm. Anticipate an evening of great hymn singing led by our men's quartet, a message from Ephesians on our security in Christ and a sweet time of fellowship to follow our service. A special offering will be received for World Renew, Disaster Relief for Kentucky Floods.
SUMMER IS OVER, school has begun, come to LUNCH ON THE LAWN, it's going to be FUN! Yes, it's that time again. Sunday School starts next week (September 11) and we invite everyone to stay after church for a picnic lunch. The main dish and beverages will be provided. Please bring your lawn chairs and a side dish or dessert to share.
THANK YOU to the following youth leaders and teachers:
• Glenda Elgersma, Sunday School Superintendent
• Cori Litorja, grades K-2
• Marcia Mulder, grades 3-5
• Jennie Meenderinck, grades 6-8
• Pastor Bryan, high school
GEMS: Elaine Vos, Rebecca Steiger and Carissa Hiemstra
Cadets: Karl Bosman, Brian Stokes, Lance Bosman, Darren Groen, Eric Molendyk and John Van Weerdhuizen
SHINE: Tim and Tammy Holleman, Les Mulder
Nursery Coordinator: Sara De Jong
SHINE kick-off will be this Wednesday, September 7, 7:30-9:00 pm. Our night of games, smores and fun will be at Addie DeJong's. Please invite your friends!
TUESDAY MORNING MEN'S BIBLE STUDY will begin meeting at 6:30 am in the fireside room on September 20. We will start the season by studying the parables of Jesus. New members are always welcome.
DR. JEFF WEIMA of Calvin Seminary will host a preaching seminar at Third CRC on September 26 from 8-4:15. The seminar is based on Dr. Weima's latest book, The Sermons to the Seven Churches of Revelation, and is open to area pastors, church leaders, staff and others who are interested to learn more about God and His Word. Please RSVP to kelsey@thirdlynden.org by September 20.
SUMMARY OF ELDERS MEETING: The elders met this past week. Here are a couple items of note:
• With the elders blessing, Pastor Bryan will begin a new series working through the book of Judges, beginning September 18 and continuing through Christmas.
• The elders reviewed Pastor Bryan's work and provided feedback and encouragement on sermons and visits.
ADMINISTRATION TEAM REPORT:
• Special thanks to Tim and Tammy Holleman (and others) for arranging a great weekend of fun, fellowship, and worship at the Bryce Creek campout. Plans are already being made for next year.
• We met with Brian Sipma, Deacon chairman, to discuss communication and collaboration between the Admin Team and the Service Deacons.
• We currently have a task force working on an agreement to allow Envision Ministries to use the SHINE house as transitional housing for single women graduating from the Agape House. Members of the task force are Dennis Bosman, Dolores Bosman, Randy Knutzen and Jacob Steiger. Once the terms for the agreement are worked out, they will be presented to council for approval. If passed, it will be presented to the congregation for approval. Please pray that the Lord will provide clarity and clear direction as we seek to use the church property to serve those in need. Please feel free to discuss this with anyone on the task force.
• Do you have an abundance of garden produce? Feel free to share with others by bringing your fresh fruit and vegetables to church.