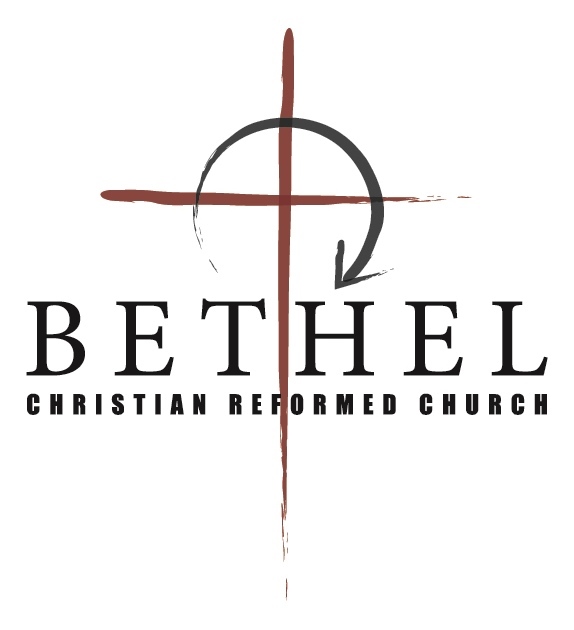 Church Bulletin
Sunday, September 11, 2022
Morning Worship 10:00am
Pastor Bryan Dick
Gathering to Worship
Prelude
Call to Worship
* God's Greeting
* Time of Praise "Lord Most High"
"Blessed Assurance" PH 490:1,3
Growing in Christ
Liturgy Class Graduation: Elizabeth Vos (with Jennie M)
Sunday School Kick-off Prayers and Blessing
Video Slideshow
Song of Response: "Be Thou My Vision"
Offering Our Prayer and Gifts
Congregational Prayer
Offertory—Offering received for General Fund
Children are invited forward for a Children's Message as the
deacons come to present the offerings
The Word of God
Children's Message
* Song of Preparation: "Holy Spirit Living Breath of God" 1,3
Scripture: Revelation 3: 14-22 (p. 1220)
Message: "A Church Needing the Gospel"
Prayer
* Song of Response: "My Worth Is Not In What I Own"
Closing
* Benediction
*Closing Song: "Take My Life and Let It Be" PH 288: 1,5,6
* Postlude
Pianist: Elaine Vos
Praise team: David Vos & Carissa Hiemstra
Our Church Family
CONGRATULATIONS to Chase Van Dalen and Kelli Heeringa on their marriage this coming Saturday, September 17!
CONTINUE to pray for Arlene Noles who is making good progress in recovering from a cracked pelvis and hip and Hilda Zylstra who is at CHCC.
Announcements
THIS MORNING we celebrate the Liturgy Class graduation of Elizabeth Vos. Thank you to Jennie Meenderinck for teaching this class.
LUNCH ON THE LAWN will be held immediately after the service on the east lawn of church. If you are visiting Bethel, we invite you to stay and enjoy good food and fellowship!
CADETS: Our annual kickoff will be tomorrow night, September 12 at the pond, 2216 Hampton Rd. from 6:30-8:30 or dusk. All Cadets and their families (including siblings) and friends are invited. Hot dogs and chips will be provided. Please bring lawn chairs, fishing gear (if you want to fish) and swimming attire (if you want to play in the pond). We hope to see everyone there!
THE BETHEL QUILTERS invite you to meet with us in the Fireside room this Thursday, September 15 at 1 pm. We will be sharing the quilt tops that we have made during a summer challenge. Come enjoy the fun in our show and tell time!!
TUESDAY MORNING MEN'S BIBLE STUDY will begin meeting at 6:30 am in the fireside room on September 20. We will start the season by studying the parables of Jesus. New members are always welcome.
LIFE GROUPS are starting! Life groups are small groups in which we study and discuss the scriptures and apply them in our lives. These groups are a great extension of what we do in worship on Sunday mornings. If you have signed up, the group leaders will be reaching out in the coming weeks to set up start dates. If you have not signed up but still want to, this is your last chance to jump in before they start. There is still room.
OUR THURSDAY evening women's Bible study plans to begin on October 6 and will meet every other week. We would love to have you join us! Contact Norene about a book.
BETHEL LIBRARY: These books, which have been purchased in the past year, are missing; if you have any of them, please return them. You are reminded that books should be signed-out before they are removed from the library.
• A Land More Kind Than Home by Wiley Cash
• Becoming Elisabeth Elliot by Ellen Vaughn
• Virgil Wander by Leif Enger
• Finding Chika by Mitch Albom
• The Pale-Faced Lie by David Crow
COAT DRIVE: If you would like to donate to the Coat Drive (coats, hats, gloves and socks) that is mentioned in this week's Community Bulletin, please bring your items to church and place them in the marked bin in the library. Large sizes (adults) and toddler sizes are needed in particular. The items will be brought to the Community Assistance Program Center in Blaine on October 3. Any questions, contact Joan Vander Haak.
'TWAS A BLESSING to gather last Sunday night at Second CRC. The offering for World Renew Disaster Relief yielded $1,433.
~Pastor Ben deRegt
DR. JEFF WEIMA of Calvin Seminary will host a preaching seminar at Third CRC on September 26 from 8-4:15. The seminar is based on Dr. Weima's latest book, The Sermons to the Seven Churches of Revelation, and is open to area pastors, church leaders, staff and others who are interested to learn more about God and His Word. Please RSVP to: kelsey@thirdlynden.org by September 20. A poster in the narthex has more information.
Let us get to know you!
Please take a moment to send us your information so that we may stay connected with you. Your information is carefully managed and protected.
How did you hear about us?