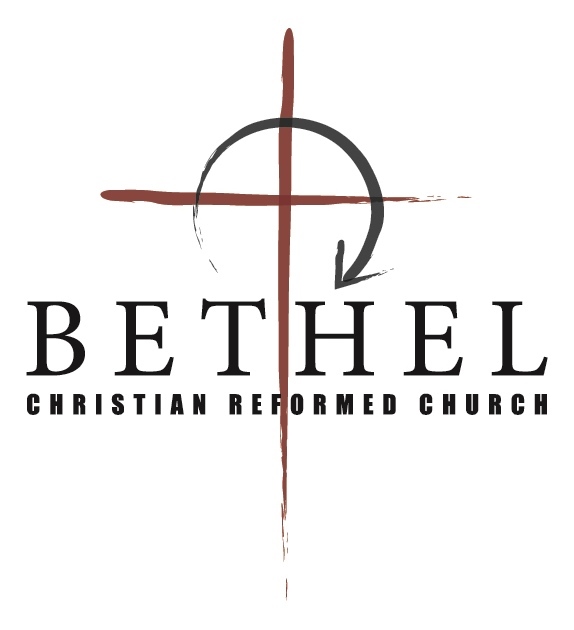 Church Bulletin
Sunday, July 21, 2019
Morning Worship 10:00am
Pastor Steve Van Noort
Gathering to Worship
Prelude
* Gathering Songs: "Come, All You People"
"Revelation Song" (Worthy is the Lamb)
* Call to Worship
* God's Greeting
* Time of Praise "Indescribable"
Confessing our Sin
Prayer of Confession
Assurance of Grace
Song of Response: "My Jesus, I Love Thee" PH 557:1-4
Offering Our Gifts
Congregational Prayer
Offering for Faith Promise
Offertory
Prayer of Blessing for the Children
Hearing God's Word
* Song of Preparation: "I'd Rather Have Jesus" HFG 650:1,3
* Scripture: Genesis 25:29-34 (p. 23)
Message: "Grace Commoditized and Abused"
Prayer
* Song of Response: "Blessed Assurance" PH 490:1-3
Closing
* Benediction
* Doxology: "Doxology – Amen"
* Postlude
Pianist: Amy Vandenberg
Praise team: Carissa Hiemstra, Doug Van Andel, Kaleigh Vandenberg, Brendan Vandenberg
Evening Worship 6:00pm
Pastor Steve Van Noort
Gathering
Prelude
Welcome & Opening Prayer
* Songs of Praise: "Jesus, What A Beautiful Name"
"And Can It Be" PH 267:1,2,4
Prayers & Offering
Time of Prayer
Offering for Rehoboth Christian School
Offertory
God's Word
* Song of Preparation: "The Lord's My Shepherd"
Scripture: Psalm 23 (p. 541)
Message: "The Lord is My Shepherd I Shall Not Want"
Prayer
Q & A Discussion Opportunity
* Song of Response: "Savior Like a Shepherd Lead Us" PH 591:1-4
(old tune)
Closing
* Benediction
* Doxology: "Lord, Dismiss Us With Your Blessing" PH 320
* Postlude
Pianist: Joan Vander Haak
Our Church Family
PRAISE that Ryan Vandenberg is not having the effects of mono right now. Please continue to pray that those who hear Ryan's case at the Department of Defense are empathetic and responsive to his situation.
Announcements
VESPER SERVICE: Today at Meadow Greens, 3:00 p.m., group one.
CHURCH PICNIC: Plan to join us at 6:00 pm this Tuesday, July 23 at Berthusen Park for our annual picnic. Please bring a side dish to share for 10-12 people, plates and utensils. Chicken, rolls, dessert and drinks will be provided. We will have games for the kids.
BIKE OUTING PLANNED: Our next Bethel outing will be a bike ride on Lummi Island this Saturday, July 27. We will leave the church parking lot at 10:00 am and catch the 11:00 am ferry. Please bring a sack lunch so that we can eat on the island. We will have a trailer to carry the bikes and a van for carpooling. Any questions, call Michael and Lea Ter Beek or Marv Apol. If it's raining we will go the following week, August 3.
NEXT SUNDAY MORNING Brian and Bette Vander Haak will be here and give us an update on their work in Taiwan.
BONFIRE NIGHT! JOIN US for evening worship and fellowship next Sunday, July 28 at 6:00 pm. We will roast marshmallows, sing and pray, and enjoy the delights of a summer evening together at John and Dee Hiemstra's house. Please bring your own chairs and roasting sticks if you have them. Hospitality Committee will provide marshmallows, graham crackers, chocolate and drinks. Fair weather only, watch your email for updates. If carpooling would be helpful, contact Elaine for arrangements.
SAVE THE DATE: The Matthew 28 group will meet on Saturday, August 17 at 8:00 am at McDonalds. All are invited to come as we encourage one another in our experiences of sharing Jesus.
VOLUNTEER OPPORTUNITY: Amor Viviente CRC is looking for another English-speaking Sunday school teacher for their kindergarten through third grade class (about half a dozen students). The commitment would be once a month, September through June, for the 2019-2020 school year. If you are interested or have any questions please contact Jana Bosscher.
Let us get to know you!
Please take a moment to send us your information so that we may stay connected with you. Your information is carefully managed and protected.
How did you hear about us?