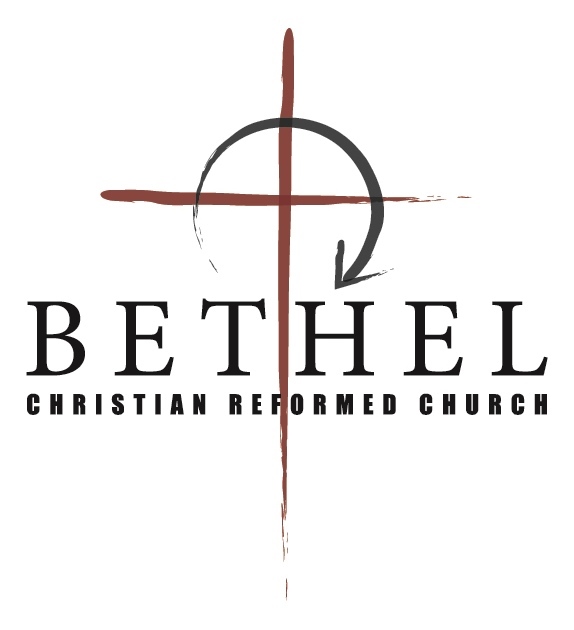 Church Bulletin
Sunday, September 18, 2022
Pastor Bryan Dick
Gathering to Worship
Prelude
Call to Worship
* God's Greeting
* Time of Praise "Come, Thou Fount of Every Blessing" PH 486
"The LORD, My Shepherd, Rules My Life" PH 23
Confession and Assurance
Prayer of Confession
Assurance of Pardon
Belgic Confession: Article 24 The Sanctification of Sinners
Song of Response: "Yet Not I But Through Christ in Me"
Offering Our Prayer and Gifts
Congregational Prayer
Offertory—Offering received for Faith Promise
Children are invited forward for a Children's Message as the
deacons come to present the offerings
The Word of God
Children's Message
* Song of Preparation: "Thy Word"
Scripture: Judges 1-2:5 (p. 236)
Message: "Good Reasons or Bad Excuses"
Prayer
* Song of Response: "If You But Trust In God to Guide You" PH 446
Closing
* Benediction
* Doxology: "Worthy is Christ" PH 629
* Postlude
Pianist: Laura Te Velde
Praise team: Doug Van Andel, Kelly De Jong, Elaine Vos, Alvin Vos
WE PRAISE GOD for a healthy son, Kairo Julius, born to Yuanita last Saturday, September 10! We are also mindful of Kairo's stillborn twin, Kannon, as Yuanita grieves for him.
BIRTHDAY BLESSINGS to Knud Elmer who will celebrate his 96th birthday tomorrow, September 19 and to Anna Roorda who will celebrate her 92nd birthday on Thursday, September 22!
NEW SERMON SERIES: This week we will begin a series through the book of Judges. As we work through this book we will see that salvation is a work of our gracious God. There are challenges in this book. The form of historical narrative leads to longer passages, but this allows us to see theological truths within the context of individual lives. This book is often violent and bloody with leaders who are greatly flawed and imperfect. Throughout this book we will find a longing for the true King of Kings. The primary structure of this book is cyclical. There are 7 cycles that shape this book. The typical cycle follows this order: Apostasy, Consequence, Repentance, Deliverance, Rest. In these cycles we will find the justice and grace of God for a difficult people whom he loves.
TUESDAY MORNING MEN'S BIBLE STUDY will begin meeting at 6:30 am in the fireside room this week, September 20. We will start the season by studying the parables of Jesus. New members are always welcome.
TUESDAY MORNING LADIES: God willing, we will start meeting next week, September 27 at 10 am in the fireside room. We plan to complete Women of the Bible before starting a new study. All women are welcome. Contact Carol DJ if you have questions.
OUR THURSDAY evening women's Bible study plans to begin on October 6 and will meet every other week. We would love to have you join us! Contact Norene about a book.
POTLUCK DINNERS TO BEGIN: A schedule for Care Community potlucks is in your church mailbox today. Next week is group three.
BETHEL QUILTERS will meet on Thursday, September 29 at 1 pm in the church basement and every other week after that. New ladies are always welcome!
NEW RESOURCE: There is a new stand of mini books in the library. These resources apply biblical wisdom to a wide variety of struggles, issues and challenges in a practical way. The books cover a variety of issues like parenting, marriage, conflict, anxiety and many more. The books are free for anyone who can benefit from them and do not need to be checked out.
NEW BOOKS: We have about 30 new books in our library. Take a minute to check them out and see if you find one that interests you.
BETHEL LIBRARY: These books, which have been purchased in the past year, are missing; if you have any of them, please return them. You are reminded that books should be signed-out before they are removed from the library.
• A Land More Kind Than Home by Wiley Cash
• Becoming Elisabeth Elliot by Ellen Vaughn
• Virgil Wander by Leif Enger
• Finding Chika by Mitch Albom
• The Pale-Faced Lie by David Crow
COAT DRIVE: If you would like to donate to the Coat Drive (coats, hats, gloves and socks) that is mentioned in the Community Bulletin, please bring your items to church and place them in the marked bin in the library. Large sizes (adults) and toddler sizes are needed in particular. The items will be brought to the Community Assistance Program Center in Blaine on October 3. Any questions, contact Joan Vander Haak.
DR. JEFF WEIMA of Calvin Seminary will host a preaching seminar at Third CRC on September 26. The seminar is based on Dr. Weima's latest book, The Sermons to the Seven Churches of Revelation, and is open to area pastors, church leaders, staff and others who are interested to learn more about God and His Word. Please RSVP to: kelsey@thirdlynden.org by September 20. A poster in the narthex has more information. Dr. Weima will lead a joint service at First CRC next Sunday, September 25 at 6 pm.