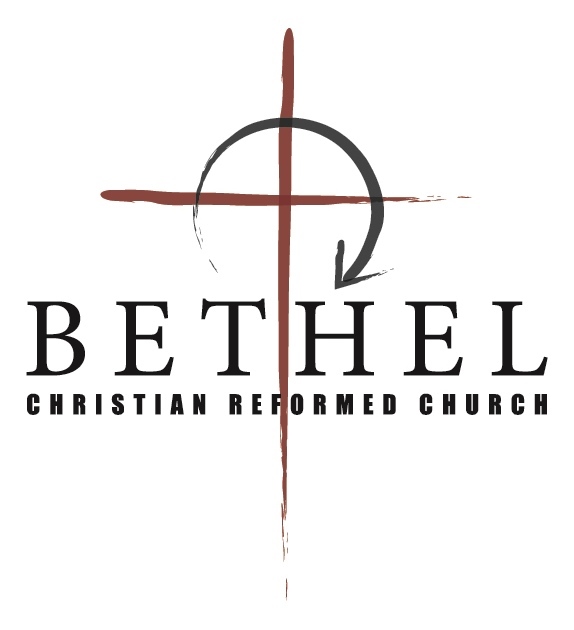 Church Bulletin
Sunday, September 25, 2022
Morning Worship 10:00am
Pastor Bryan Dick
Gathering to Worship
Prelude
Call to Worship
* God's Greeting
* Time of Praise "Come, People of the Risen King"
"Come All You People, Praise Our God" PH 242
Confession and Assurance
Belgic Confession: Article 25 The Fulfillment of the Law (read together)
Prayer of Confession
Assurance of Pardon
Song of Response: "Christ, the Sure and Steady Anchor"
Offering Our Prayer and Gifts
Congregational Prayer
Offertory—Offering received for World Renew Disaster Response
Children are invited forward for a Children's Message as the
deacons come to present the offerings
The Word of God
Children's Message
* Song of Preparation:
"I Know Not Why God's Wondrous Grace" PH 495: 1,3,4
Scripture: Judges 2:5-3:6 (p. 237)
Message: "A Loving God with a Forgetful People"
Prayer
* Song of Response: "Lord Have Mercy"
Closing
* Benediction
* Doxology: "Salvation Belongs To Our God"
* Postlude
Pianist: Laura Te Velde
Praise team: Elaine Vos, Marv Apol
Our Church Family
WE EXTEND our Christian sympathy to Todd and Cheri Rutgers as they mourn the passing of Todd's mom, Karen, last Sunday. The memorial service was Friday at Second CRC.
PLEASE KEEP Marlo and Caro De Young in your prayers as they spend the next three weeks working in Orange, Texas with World Renew: Disaster Response Services. Pray for safety for all the volunteers and that the light of the gospel will be seen through the work done.
Announcements
JOINT SERVICE: Tonight at 6 pm we have the blessing of worshiping together as a community of CRC congregations at First CRC. Our guest pastor will be Dr. Jeff Weima, Professor of NT At Calvin Theological Seminary. Dr. Weima's sermon is titled "A Professor's Prayer for the Christian Reformed Church" and is based on Colossians 1:9-14.
TUESDAY MORNING LADIES: God willing, we will start meeting this week, September 27 at 10 am in the fireside room. We plan to complete Women of the Bible before starting a new study. All women are welcome. Contact Carol DJ if you have questions.
BETHEL QUILTERS will meet this week Thursday, September 29 at 1 pm in the church basement and every other week after that. New ladies are always welcome!
OUR THURSDAY evening women's Bible study plans to begin on October 6 and will meet every other week. We would love to have you join us! Contact Norene about a book.
NEW RESOURCE: There is a new stand of mini books in the library. These resources apply biblical wisdom to a wide variety of struggles, issues and challenges in a practical way. The books cover a variety of issues like parenting, marriage, conflict, anxiety and many more. The books are free for anyone who can benefit from them and do not need to be checked out.
NEW BOOKS: We have about 30 new books in our library; take a minute to check them out and see if you find one that interests you.
COAT DRIVE: Next Sunday is the last day to bring winter items for the Coat Drive. If you don't have any gently used coats of your own to contribute, you can check at Second Chance or Little Red Wagon (toddler size needed). Please consider donating to meet a growing need in the county.
SEPTEMBER 20 COUNCIL MEETING SUMMARY:
1. Approved a Memo of Understanding and Lease Agreement with Envision Ministries to use the SHINE house for a discipleship home for up to five women that have graduated from the Agape House. This agreement is dependent on at least a 75 percent approval vote from the congregation. Background information and materials will be distributed to the congregation prior to voting. The tentative schedule is as follows:
A. By October 16—Distribute materials to the congregation
B. October 23—following the service—presentation to the congregation including a Q and A time with representatives with Envision Ministries.
C. October 30—following the service, congregational vote.
2. Approved three updated policies. The most significant one is the Campus Property Use which has scheduling and fee guidelines for church use. Copies of the policy are available in the church office.
3. Continued discussion on the results of Synod 2022.
4. Pastor Bryan presented a proposed Code of Conduct for Ministry Leaders. The document will be discussed at the October classis meeting.
5. Reviewed the proposed worship calendar for Thanksgiving and Christmas.
Let us get to know you!
Please take a moment to send us your information so that we may stay connected with you. Your information is carefully managed and protected.
How did you hear about us?