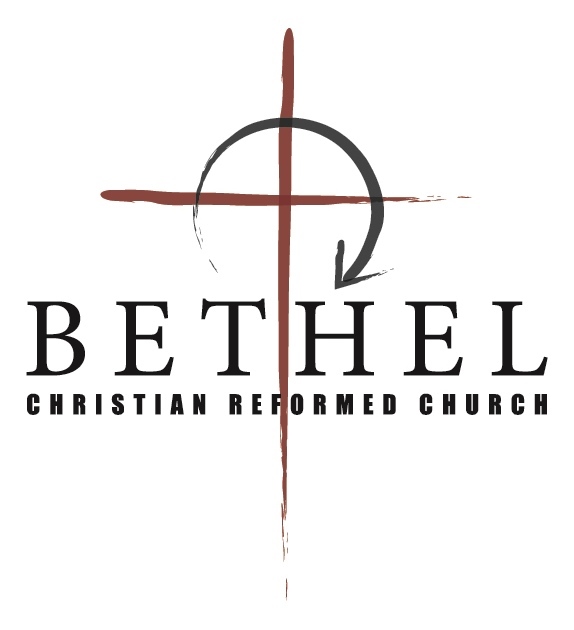 Church Bulletin
Sunday, October 2, 2022
Morning Worship 10:00am
Pastor Bryan Dick
Gathering to Worship
Prelude
Call to Worship
* God's Greeting
* Time of Praise (S.S. first) "He's Got the Whole World In His Hands"
"Come All You People"
Sunday School: "We Are the Church"
All Nations Heritage Litany (From Our World Belongs to God 38-43)
Confession and Assurance
Prayer of Confession
Assurance of Pardon
Song of Response: "Before the Throne of God Above"
Offering Our Prayer and Gifts
Congregational Prayer
Offertory—Offering received for Christian Education Fund
Children are invited forward for a Children's Message as the
deacons come to present the offerings
The Word of God
Children's Message
* Song of Preparation: "Ancient Words"
Scripture: Judges 3:7-11 (p. 238)
Message: "A God Who Saves"
Prayer
* Song of Response: "I Will Glory in My Redeemer"
Closing
* Benediction
* Doxology: "Jesus Shall Reign" PH 412:1,3,5
* Postlude
Pianist: Elaine Vos
Our Church Family
THANK YOU, Bethel congregation, for your prayers and loving support prior, during, and after my last pregnancy. You have been the hands and feet of the Lord during this journey. Additionally, I would like to invite you to a short graveside service for Kannon Jephthah (Baby B) this coming Tuesday, October 4 at 4 pm at Lynden Monumenta Cemetery. May all praise belong to the Lord.
~Yuanita, Kiva and Kairo Gitamara.
HAPPY BIRTHDAY to Gene Greenough who will celebrate his 84th birthday on Friday, October 7!
Announcements
BUTTERBRAIDS FROM GEMS: Check with a GEMS girl this week and next week to order Butterbraids, cookie dough, and Puffin Pastries (something new). Butterbraids and Puffin Pastries are $14, and cookie dough is $15. Orders are due by October 10 and will be delivered November 14 for distribution. Our fundraiser proceeds go to our Esther School sponsored students Betha and Michael. The Esther School in Zambia just celebrated its 10-year anniversary! Talk to Elaine to learn more about them or go to https://www.estherschool.org/ for more information. Thank you for your prayers and support of our club and our outreach!
THE CHURCH will be closed Friday afternoon, October 14 for pest control.
STAFF APPRECIATION will be on October 16.
THANK YOU for the generous offering last month. Though we are a modest little church, our God is doing wonderful things in the teaching and evangelism in Maple Falls, our twice each Lord's Day worship services in Everson, and a variety of discipleship efforts. We are so grateful for your prayers, gifts and for our spiritual like-mindedness; we hope ours will be a long and loving partnership for the gospel!
~The elders and congregation of Friend of Sinners Reformed Church
FriendofSinnersReformed.org
Let us get to know you!
Please take a moment to send us your information so that we may stay connected with you. Your information is carefully managed and protected.
How did you hear about us?