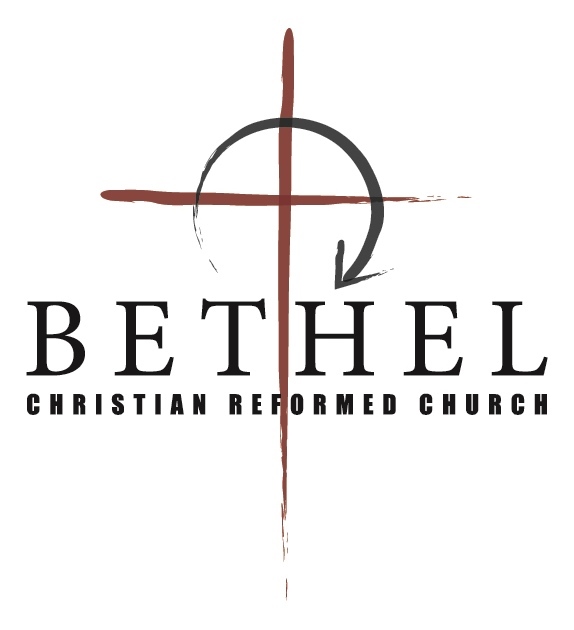 Church Bulletin
Sunday, August 11, 2019
Morning Worship 10:00am
Pastor Steve Van Noort
Gathering to Worship
Prelude
* Gathering Praise: "Holy Is the Lord"
"Come to the Savior Now" PH 535:1,4
* Call to Worship
* God's Greeting
* Song of Adoration: "Across the Lands"
Confessing our Sin
Prayer of Confession
Assurance of Grace
Song of Response: "He Will Hold Me Fast"
Offering Our Gifts
Congregational Prayer
Offering for General Fund
Offertory
Prayer of Blessing for the Children
Hearing God's Word
* Song of Preparation: "Great Is Thy Faithfulness" PH 556:1,3
* Scripture: Genesis 26: 6-11 (p. 24)
Message: "When People Are Big"
Prayer
* Song of Response: "I Will Glory in My Redeemer"
Closing
* Benediction
* Doxology: "Doxology – Amen"
* Postlude
Pianist: Laura Te Velde
Praise team: Jill Sipma, Doug Van Andel, Mandy Van Noort,
Isabelle Van Noort, Bethany Ball/violin, Joe Ter Beek, Brendan Vandenberg
Evening Worship 6:00pm
Pastor Phil Folkertsma
Gathering
Prelude
Welcome & Opening Prayer
* Songs of Praise: "Praise the Lord, Sing Hallelujah" PH 188:1-3
"God Is Our Refuge and Our Strength" PH 46:1,4,5
Prayers & Offering
Time of Prayer
Offering for Project Hope
Offertory
God's Word
* Song of Preparation: "In Christ Alone"
Scripture
Message
Prayer
* Song of Response: "O How Good is Christ the Lord" PH 401:2x
Closing
* Benediction
* Doxology: "Father We Love You" PH 634:1-3
* Postlude
Pianist: Jackie Van Dalen
Our Church Family
BIRTHDAY BLESSINGS to Betty Wigboldy who will celebrate her 87th birthday on Wednesday, August 14 and to Winifred Vander Giessen who will celebrate her 98th birthday on Friday, August 16! Great is Thy Faithfulness!
DEAR CHURCH FAMILY: Thank you for all your prayers, cards and expressions of concern these last months. During this journey we became very thankful for our Parish Nurse program and Dolores Bosman, who walked us through the difficult times. At this point Pete's vertebrae pain is gone, he's regaining strength and learning what he can and can't do. Thank you again for caring.
~Pete and Jo Mans
DEAR BETHEL FAMILY: Words cannot begin to express the thanks we have for your loving and generous spirit to us these past weeks. Your prayers, cards, phone calls, food, flowers, gifts and thoughts have shown us the love our Bethel family has for each other. Thank you for everything. ~ Jerry, Sue, Jeff and Kerri Meenderinck
Announcements
TODAY AT BETHEL: Please join us for donuts and coffee on the front lawn following this morning's service. Tonight we welcome Pastor Phil Folkertsma who will lead us in worship.
MTO PLAYDATE: All Moms Time Out volunteers are invited to join us for our final playdate of the summer. We will be at Berthusen Park this Wednesday, August 14 from 10 am to 12 pm. We hope you can make it!
MATTHEW 28 GROUP: This Saturday, August 17 at 8 am the Matthew 28 group will meet at McDonalds. Everyone is welcome to come and encourage one another in our experiences of sharing Jesus.
BUNCO: Another Bunco game night is planned for Wednesday, August 21 at 7 pm in the basement. A sign-up sheet will be outside by the donuts today and in the library next week. Plan now to have an evening of fun, laughter and fellowship!
SIGN-OUT SHEETS: The Building and Grounds committee is asking all members to please fill out a form/sign-out sheet for any items you are borrowing from church. Forms are available in the mailbox by the upstairs kitchen and may be returned to the mailbox on the office door.
UPDATE ON THE TABLE: Along with their latest newsletter you received earlier this week Aaron and Kate Walters sent this note: "As we are in the midst of a fruitful ministry season with financial challenges we appreciate your prayers and support." Extra copies of the newsletter are available in the narthex.
Let us get to know you!
Please take a moment to send us your information so that we may stay connected with you. Your information is carefully managed and protected.
How did you hear about us?