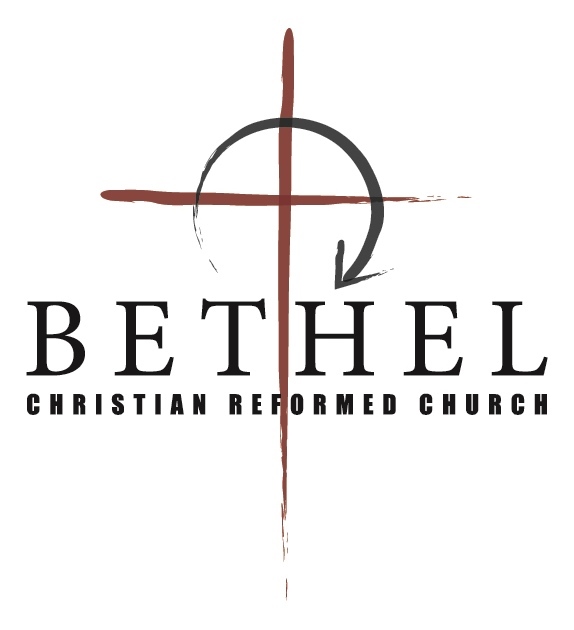 Church Bulletin
Sunday, August 18, 2019
Morning Worship 10:00am
Pastor Steve Van Noort
Opening
Prelude
*Gathering Songs: "I Will Extol You, O My God" PH 185:1-3
"Hosanna"
* Call to Worship
* God's Greeting
* Time of Praise: "Be Still For the Presence of the Lord"
Confessing our Sin
Prayer of Confession
Assurance of Grace
Song of Response: "Whiter Than Snow" HFG 109:1,2,4
Offering Our Gifts
Congregational Prayer
Offering for Faith Promise
Offertory
Prayer of Blessing for the Children
Hearing God's Word
* Song of Preparation: "He Will Hold Me Fast"
* Scripture: Genesis 27:1-29 (p. 25)
Message: "The Blessing for a Firstborn"
Prayer
* Song of Response: "When Peace Like A River" PH 489:1-4
Closing
* Benediction
* Doxology: "In Christ Alone"
* Postlude
Pianist: Laura Te Velde
Praise team: Carissa Hiemstra, Elaine Vos, Brendan Vandenberg
Evening Worship 6:00pm
Pastor Steve Van Noort
Gathering
Prelude
Welcome & Opening Prayer
* Songs of Praise: "Our Sovereign God"
"All Heaven Declares"
Prayers & Offering
Time of Prayer
Offering for Benevolence
Offertory
God's Word
* Song of Preparation: "Ancient Words"
Scripture: Psalm 25 (p. 541)
Message: "The Type of Person God Guides"
Prayer
Q & A Discussion Opportunity
Closing
* Benediction
* Doxology: "Glory Be to the Father" PH 635
* Postlude
Pianist: Sue Meenderinck
Our Church Family
CONGRATULATIONS TO:
• Homer and Betty Wigboldy who will celebrate their 66th wedding anniversary on Wednesday, August 21
• Arlen and Eileen De Young who will celebrate their 51st wedding anniversary on Friday, August 23
• Art and Jackie Hommes who will celebrate their 57th wedding anniversary on Saturday, August 24.
COLLEGE STUDENTS: Please remember to pray for our college students as some have already left and others will be leaving soon.
Announcements
BUNCO: Another Bunco game night is planned for this Wednesday, August 21 at 7 pm in the basement. A sign-up sheet is on the library table. We look forward to an evening of fun, laughter and fellowship!
NEXT WEEK Pastor Aaron Walters will lead our morning service. Praise and Prayer service in the evening.
ADVANCE NOTICE:
• September 1 (AM): morning service time changes to 10:30
• September 1 (PM): Joint evening service at Second CRC
• September 8: Sunday School begins; Lunch on the Lawn
• September 15: Pastor Steve Frieswick will lead our evening service
• September 22: Vespers Service at CHCC, Group Two
HABITAT FOR HUMANITY: Let's go out and bless some other families! Join us on our next Habitat for Humanity build Saturday, September 7. Anyone ages 14 and up are welcome. No construction experience required! We will meet in the Bethel parking lot at 8:30 am. Bring water, a lunch and a tool belt if you have one. No need to bring your own tools. We will finish work at 4 pm. Please RSVP to Michael and Lea Ter Beek.
SENIORS: Save the date! Our five CRCs in Lynden are hosting a seniors' event at Sonlight Church on October 11 from 9 am to 1 pm. Authors Richard and Leona Bergstrom will speak about their book Third Calling—What Are You Doing the Rest of Your Life? Lunch will be provided. For more details talk to Gladys Van Beek, our Bethel contact.
THIS MORNING'S OFFERING is for Faith Promise. Your generous contributions help to fund missionaries and local missions.
Let us get to know you!
Please take a moment to send us your information so that we may stay connected with you. Your information is carefully managed and protected.
How did you hear about us?