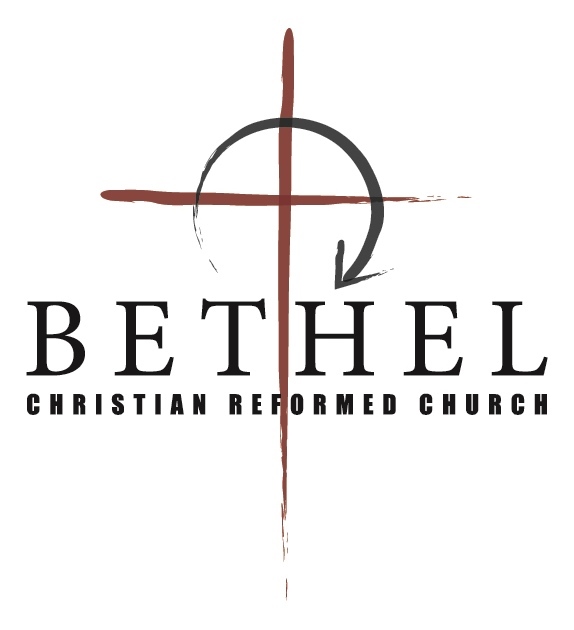 Church Bulletin
Sunday, August 25, 2019
Morning Worship 10:00am
Pastor Aaron Walters
Opening
Prelude
* Call to Worship
* God's Greeting
* Gathering Songs: "O Church Arise"
"I Will Sing of My Redeemer" PH 479:1-3
Professing Our Faith
* Apostles Creed
Song of Response: "Let It Be Said of Us"
Offering
Update from Council
Congregational Prayer
Offering for The Table
Offertory
Prayer of Blessing for the Children
God's Word
* Song of Preparation: "Speak, O Lord"
* Scripture: Mark 5:21-43
Message: "Uncertainty"
Prayer
* Song of Response: "How Firm A Foundation" PH 500:1,2, 5
God's Blessing
* Benediction
* Doxology: "We Receive Your Blessing"
* Postlude
Pianist: Laura Te Velde
Evening Worship 6:00pm
Praise and Prayer Service
Gathering
Prelude
Welcome & Opening Prayer
* Opening Praise: "Shine On Us"
Sharing: Prayer requests, testimonies, favorite songs & Scriptures
Offering
Offering for Bridges of Hope
Offertory
Continued Sharing
Closing
* Benediction
* Doxology: "God Is So Good"
* Postlude
Pianist: Elaine Vos
Leaders: Marlo and Carol De Young
Our Church Family
CONGRATULATIONS to Randy and Joan Knutzen who will celebrate their 51st wedding anniversary on Wednesday, August 28 and to Ross and Carol Wagner who will celebrate their 62nd wedding anniversary next Sunday, September 1.
BIRTHDAY BLESSINGS to Kitty Van Ry who will celebrate her special day on Saturday, August 31 and to Joyce Kok who will celebrate her 85th birthday on Sunday, September 1.
Announcements
TODAY AT BETHEL: Welcome to Pastor Aaron Walters who will lead our morning service. Our offering will be for The Table, the missional faith community in Bellingham that Aaron pastors. Tonight will be our monthly Praise and Prayer service and the offering will be for Bridges of Hope, a local Christ-centered transitional living home for men released from jail, prison and substance abuse rehabilitation centers.
SHINE: Our annual camping kick-off is happening this Friday - Sunday (August 30 - September 1). More information and the necessary form are in your mailbox. Be at the church's parking lot at 6 pm and bring the permission slip and $25 with you. Please eat dinner at your home on Friday. We ask you to bring drink (guys) and snacks (girls) to share.
SUNDAY SCHOOL begins on September 8 at 9:20. Grades 1-6 meet in the basement for singing and grades 7-12 meet in their classrooms. Thank you to our Sunday School teachers: Kerri Meenderinck, Marcia Mulder, Jennie Meenderinck, Yuanita Gitamara and Brent Van Dalen. Also thank you to our music leader Amy Vandenberg and pianist Jackie Van Dalen and our Sunday School superintendent Glenda Elgersma.
FORMS: Youth Participation and Publication Consent forms are needed for each child/youth participating in Sunday School, nursery and other youth activities. New forms are required each year; one form per child. Completed forms may be placed in the box on the library table by September 8. If you need additional forms, contact Yuanita.
YOUTH DIRECTOR JOB DESCRIPTION: Council is beginning the process of hiring a youth director to start next summer. If you are interested in reading the job description for the position, you can find a copy on the tall black table in the narthex. If you have any questions or concerns, please contact any Council member.
NURSERY VOLUNTEERS: The September – October nursery schedule is in your church mailbox.
ADVANCE NOTICE:
• September 1 (AM): morning service time changes to 10:30
• September 1 (PM): Joint evening service at Second CRC
• September 8: Sunday School begins; Lunch on the Lawn
• September 15: Pastor Steve Frieswick will lead our evening service
• September 22: Vespers Service at CHCC, Group Two
COMBINED SERVICE: Second CRC invites the Lynden and Sumas CRCs to a unity service next Sunday, September 1, at 6 pm. Pastor Ben de Regt will speak on "If God is Strong and Loving, Why is There So Much Suffering?" The offering will be for Northwest Hispanic Ministries. Refreshments and fellowship will follow the service.
HABITAT FOR HUMANITY: Let's go out and bless some other families! Join us on our next Habitat for Humanity build Saturday, September 7. Anyone ages 14 and up are welcome. No construction experience required! We will meet in the Bethel parking lot at 8:30 am. Bring water, a lunch and a tool belt if you have one. No need to bring your own tools. We will finish work at 4 pm. Please RSVP to Michael and Lea Ter Beek.
SENIORS: Save the date! Our five CRCs in Lynden are hosting a seniors' event at Sonlight Church on October 11 from 9 am to 1 pm. Authors Richard and Leona Bergstrom will speak about their book Third Calling—What Are You Doing the Rest of Your Life? Lunch will be provided. For more details talk to Gladys Van Beek, our Bethel contact.
Let us get to know you!
Please take a moment to send us your information so that we may stay connected with you. Your information is carefully managed and protected.
How did you hear about us?