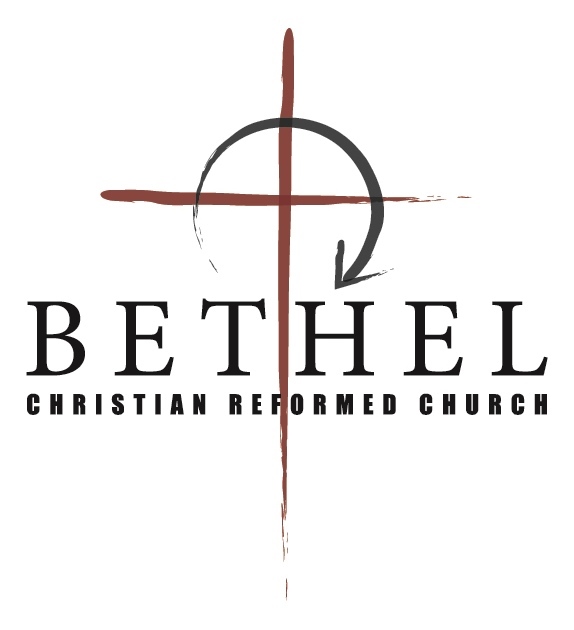 Church Bulletin
Sunday, April 30, 2023
Morning Worship 10:00am
Pastor Bryan Dick
Gathering to Worship
Prelude:
"Forever" ("We Sing Hallelujah") Brian Johnson and Kari Jobe
"Jesus Only Jesus" Matt Redman
"King of Kings" Hillsong Worship
* Call to Worship
* Song of Response: "Come Thou Fount of Every Blessing" PH 486
* God's Greeting
* Time of Praise: "10,000 Reasons – Bless the Lord O My Soul"
Celebrating GEMS: Act. Love. Walk.
GEMS Update & Year in Review
GEMS Litany
Song of Response: GEMS "I Love You Lord"
Offering Our Prayer and Gifts
Congregational Prayer
Offertory—Offering received for GEMS
Children are invited forward for a Children's Message as the deacons come to present the offerings
The Word of God
Children's Message
* Song of Preparation: "Thy Word"
* Scripture: I Corinthians 1:18-31 (p. 1131)
Message: "Separate by the Cross"
Prayer
* Song of Response: "Be Thou My Vision"
Closing
* Benediction
* Doxology: "Shine On Us"
* Postlude
Pianist: Laura Te Velde
Praise team: GEMS
Our Church Family
PLEASE CONTINUE to keep Renee Storteboom in your prayers as she has moved back to Sedro Woolley.
Announcements
WELCOME to our Bethel GEMS and families! We are glad you are here to worship with us!
GEMS TACO NIGHT: We invite you to join us tomorrow, May 1, at 5:00 – 7:00 PM for our annual Taco Feed dinner! Serving beef tacos & toppings, fruit salad, and ice cream dessert. Our GEMS will take delight in serving you! We are raising money for our club as well as our continued sponsorship of Betha and Michael at the Esther School in Zambia.
THANK YOU: As we come to the close of our Sunday School year, we praise God for His faithfulness to Bethel evident in teaching and learning. He has truly gifted our teachers (Cori Litorja, Marcia Mulder, Jennie Meenderinck and Pastor Bryan) with the ability to teach the Word and engage students in conversation about its application to daily life. They have also been instrumental in planning and involving our youth in worship services. What a blessing! Thank you to each of them for their time, their commitment and their joy in teaching. We also offer a word of thanks to students who, along with attending classes, participated in so many of our worship services. As part of Bethel, they too have given of their gifts through singing, playing handbells, reading, drawing and sharing their own reflections. Thank you to all and thank you to Glenda Elgersma who serves as our Sunday School Superintendent.
2023-2024 CHRISTIAN EDUCATION PLEDGE DRIVE: It is time to think about the next school year. The Christian Education Fund pledge packet is in your church mailbox today. Please prayerfully consider a pledge for the 2023-2024 school year and return your completed form to the box on the library table by May 14. Our families are blessed by your gift!
TUESDAY MORNING LADIES' BIBLE STUDY will not meet this week. We will end our year with brunch at Dee's house, (632 Loomis Trail Rd.) on May 9 at 10 am.
NURSERY VOLUNTEERS: The May-June schedule is in your mailbox.
CARY CHRISTIAN CENTER OFFERING: With thanks to God, the deacons gratefully acknowledge the generous offering received last Sunday for the Cary Christian Center in their efforts to help with the tornado disaster response in Rolling Fork. The amount received was $6,076.50!!
BACKPACK BUDDIES: During May we are collecting 16-ounce jars of peanut butter (any brand).
MARCH OFFERINGS: The Admin Team and deacons are grateful for your continued support of our ministries here at Bethel as well as for our Faith Promise partners and offerings. Here is the report for March:
General Fund - $19,478.84
Building Fund - $480.00
Christian Ed Fund - $8587.50
Faith Promise - $1995.50
Christian Health Care Center offering - $589.00
Women's Retreat Fundraiser - $1082.00
Let us get to know you!
Please take a moment to send us your information so that we may stay connected with you. Your information is carefully managed and protected.
How did you hear about us?