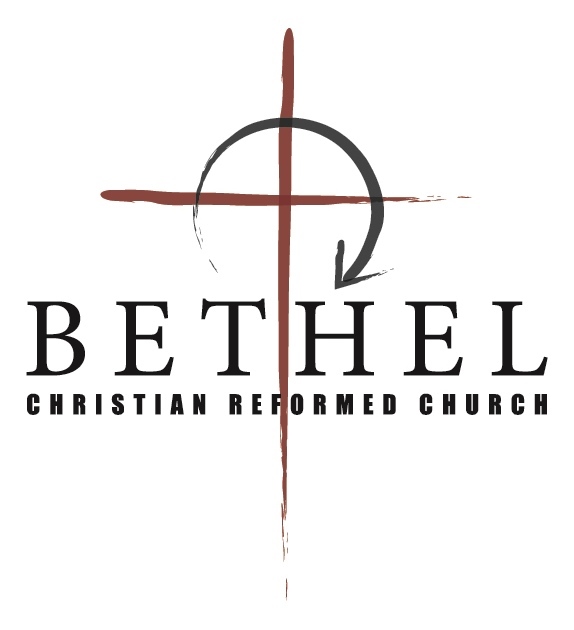 Church Bulletin
Sunday, May 21, 2023
Morning Worship 10:00am
Pastor Bryan Dick
Gathering to Worship
Prelude
Call to Worship
* Responding in Praise: "The Love of God" HFG 18
* God's Greeting
* Song: "By Faith"
Confession and Assurance
Belgic Confession Article 34: The Sacrament of Baptism
Prayer of Confession
Assurance of Pardon
Song of Response: "The Night Song"
Offering Our Prayer and Gifts
Congregational Prayer
Offertory—Offering received for Faith Promise
Children are invited forward for a Children's Message as the
deacons come to present the offerings
The Word of God
Children's Message
* Song of Preparation: "I Love Your Church, O God" PH 510
* Scripture: I Corinthians 3:1-23 (p. 1132)
Message: "You are Christ's"
Prayer
* Song of Response: "Church of God, Elect and Glorious" PH 533 (alternate tune)
Prayer for Synod
Closing
* Benediction
* Doxology: "Is He Worthy"
* Postlude
Pianist: Elaine Vos
Singers: Jacquelyn & Lizzy Vos; Rebecca & Elise Ball
Readers: Carol Drost, Keith Korthuis, Yuanita Gitamara
Our Church Family
TO OUR BETHEL FAMILY: Thank you so much for the overwhelming care you all have shown us since Renee's stroke. For the prayers, cards, meals, flowers, gifts, and support in various ways—we are grateful. Please keep praying for Renee as she has a long road ahead of her. She is now at CHCC, room 307 and welcomes visitors. Thanks again. ~Denise and Renee
PLEASE KEEP Karen Apol in your prayers as she is scheduled to have back surgery on Thursday.
HAPPY BIRTHDAY to Arlen De Young who will celebrate his 81st birthday Thursday, May 25 and to LeRoy Van Beek who will celebrate his 82nd birthday Saturday, May 27!
WELCOME HOME college students. It is good to have you worshipping with us!
Announcements
PRAYERS FOR SYNOD: For the next three Sundays one of the elders will be leading a time of prayer specifically for the upcoming synod meeting June 9-16 in Grand Rapids. This year's synod is going to have great ramifications within the CRC. Please spend some time asking for the Lord's blessing, truth, and love to be known.
2023-2024 CHRISTIAN EDUCATION PLEDGE DRIVE: We have extended the deadline until today. Thank you to all those who are participating.
OUR ANNUAL CONGREGATIONAL MEETING will be held on Thursday, June 1. We will be voting on the 2023-2024 budget and selecting three council members (one person for each position).
• Administrative Elder: Ed Ball, Jeff De Jong, Doug Van Andel
• Shepherding Elder: Marv Apol, Dennis Bosman, Gary Hiemstra
• Service Deacon: Mark De Jong, Jerry Meenderinck, David Vos
Copies of the budget are in your mailbox today and absentee ballots are available from your care group elder.
BACKPACK BUDDIES: During May we are collecting 16-ounce jars of peanut butter (any brand).
Let us get to know you!
Please take a moment to send us your information so that we may stay connected with you. Your information is carefully managed and protected.
How did you hear about us?