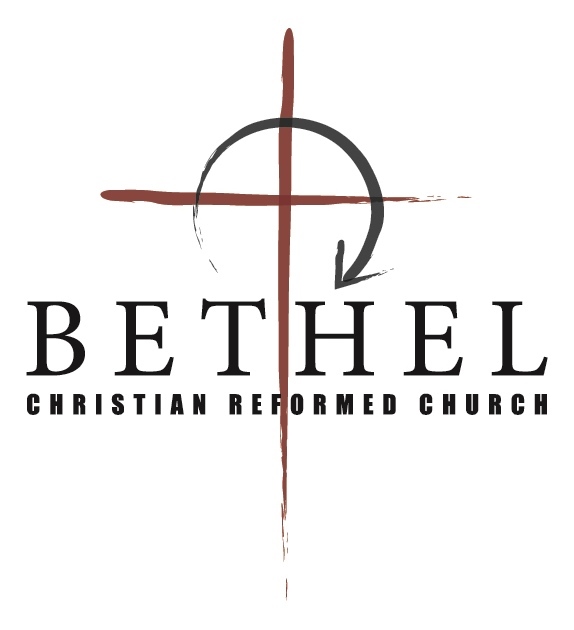 Church Bulletin
Sunday, September 8, 2019
Morning Worship 10:30am
Pastor Steve Van Noort
Opening
Prelude
* Opening Praise: "Behold Our God"
(with Sunday School Verse Choir)
* Call to Worship
* God's Greeting
* Song of Response: "This Is Amazing Grace"
Celebrating Kick-Off Sunday
Growing in the Gospel
Prayer (Yuanita Gitamara)
Song: "The Tree Song"
Offering
Congregational Prayer
Offering for General Fund
Offertory Slideshow of Sunday School Kids
Prayer of Blessing for the Children
God's Word
* Song of Preparation: "Lord, Let My Heart Be Good Soil"
* Scripture: Titus 2:11-15 (p. 1184)
Message: "Saving Grace and Training Grace"
Prayer
* Song of Response: "More About Jesus" HFG 477:1,2,4
God's Blessing
* Benediction
* Doxology: "My Friends May You Grow in Grace"
* Postlude
Pianist: Elaine Vos
Praise team: Doug Van Andel, Jill Sipma, Hana Holleman, Elise Ball, Becca Ball, Joe TerBeek, Brendan Vandenberg
Readers: David Vos, Jessica De Jong, Katie Hiemstra, Kaleigh Vandenberg, Logan Van Dalen, Kyler Holleman, Sam De Young
Evening Worship 6:00pm
Pastor Steve Van Noort
Gathering to Worship
Prelude
Welcome & Opening Prayer
* Songs of Praise: "God Himself is With Us" PH 244:1-3
"Jesus With Your Church Abide" PH 508:1-5
Offering Our Prayers and Gifts
Time of Prayer
Offering for Envision Ministries
Offertory
Hearing God's Word
* Song of Preparation: "May the Mind of Christ My Savior" PH 291:1,2,4
Scripture: Psalm 26 (p. 542)
Message: "Vindicate Me, Lord"
Prayer
Q & A Discussion Opportunity
* Song: "Still, My Soul Be Still"
Closing
* Benediction
* Doxology: "Father I Adore You" PH 284:1-3
* Postlude
Pianist: Joan Vander Haak
Our Church Family
PLEASE REMEMBER IN PRAYER:
• Sue Meenderinck who is receiving weekly chemotherapy treatments
• Peter Mans who has recurring back pain
THANK YOU: Cheryl Marston thanks our Bethel family for ongoing prayers as she battles fatigue.
Announcements
KICK OFF SUNDAY: This morning we celebrate another season of Sunday School, Bible studies and outreach with our kick-off service and lunch on the lawn. Thank you to everyone who participated in the service and to our hospitality committee for all their work.
NEXT WEEK Pastor Steve Frieswick will lead us in our evening worship.
MOMS TIME OUT: MTO is right around the corner. Our first meeting is September 18 and we are excited to launch into our third season. We are so thankful for all those who volunteer and make MTO possible. If you are currently a volunteer please check your church mailbox for a schedule and magnet for the upcoming season.
ADDITIONAL MTO VOLUNTEERS NEEDED: Would you like to help with MTO? We are currently looking for prayer partners and more childcare helpers. If you have questions or would like to be a part of MTO please contact Marcia Mulder, Dee Hiemstra, Carissa Hiemstra or Mandy Van Noort.
QUILTING: Another season of making quilts will begin on Thursday, September 19 at 1 pm at the quilt house. Anyone who has an interest in making simple quilts is welcome to join us. No experience necessary. Questions? Talk to Sharon De Vries or Bev Nunnikhoven.
VESPER SERVICE AT CHCC: September 22, 2 pm. Group two: Marv Apol, Joan Vander Haak, Denise Storteboom, Tim & Mary Pitcher, Doug & Norene Van Andel, Marlo De Young, Janet Steiger, Joyce Kok.
GEMS: Mark your calendar for our kick-off on Monday, September 23! Bring a friend and hang out with the rest of the GEMS having fun from 7:00-8:30 pm. We are so excited to see you all again! Questions? Talk to Julie Ball, Tammy Holleman, Mary Kok or Mandy Van Noort.
SOUP SUPPER: Enjoy dinner with your friends and family before the LC football game Friday, September 27. The Women's Retreat committee is sponsoring a soup supper from 5-7 pm. We will feature homemade minestrone (gluten free and dairy free), pea and Dutch meatball soups. There will also be an expanded salad bar and of course dessert. Questions? Contact Mary Kok.
SENIORS AGES 55 to 100: Make sure to check your church mailbox for an invitation to the seniors' event at Sonlight CRC.
FORMS: Youth Participation and Publication Consent forms are needed for each child/youth participating in Sunday School, nursery and other youth activities. New forms are required each year; one form per child. Forms must be completed and returned to the box in the library by TODAY. If you need additional forms, contact Yuanita.
INCLUSION MINISTRY: Our church continues to pursue being able to develop a ministry to families of children with special needs. In order to help us get equipped and have a better understanding of what this could look like we have a short series of adult education classes planned for the following Sundays starting at 9:20 am. Everyone is welcome to attend:
• September 15: Pastor Steve discusses the vision and connects it with the Gospel. Jeany Auperlee from Lynden Christian School will also speak.
• September 22: View the January Series video about churches reaching those with special needs, followed by a discussion.
• September 29: Cassi Erickson of North Side Community Church shares what her congregation is doing and what attitudes and behavior we can adopt to be more welcoming and inclusive.
• October 6: Panel discussion with Yuanita, Jana, and other practitioners or parents of children with special needs.
• October 13: Possibly a second panel discussion focusing on needs not covered in the first panel discussion.
In addition, we are hoping to host a Saturday training session with The Christian Learning Center. They specialize in traveling across the country equipping churches for such a ministry. Details of this special Saturday session are still being worked out.
BETHEL MISSIONARIES: Don't forget to pray for our Bethel missionaries as they are serving far from loved ones and often in challenging circumstances.
PLEASE REMEMBER members of our Bethel family that are unable to worship with us regularly.
Let us get to know you!
Please take a moment to send us your information so that we may stay connected with you. Your information is carefully managed and protected.
How did you hear about us?