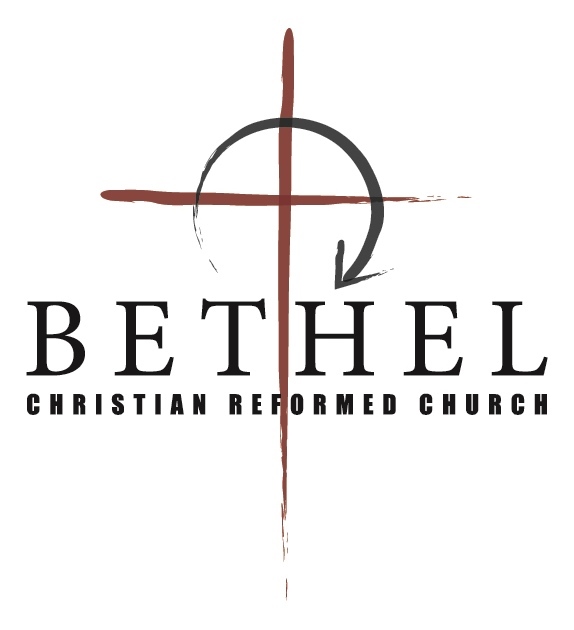 Church Bulletin
Sunday, September 15, 2019
Morning Worship 10:30am
Pastor Steve Van Noort
Opening
Prelude
* Call to Worship
* God's Greeting
* Gathering Songs: "All Creatures of Our God and King" 4 vs
"Cornerstone"
Confession and Assurance
Prayer of Confession
Assurance of Grace
Song of Response: "Here Is Love"
Offering
Congregational Prayer
Offering for Faith Promise
Offertory
Prayer of Blessing for the Children
God's Word
* Song of Preparation: "My Lord I Did Not Choose You" PH 496
* Scripture: Isaiah 53
Message: "The Heart of the Gospel and Why It Matters"
Prayer
* Song of Response: "The Power of the Cross"
Closing
* Benediction
* Doxology: "To God Be the Glory" PH 473:1
* Postlude
Pianist: Amy Vandenberg
Evening Worship 6:00pm
Steve F.
Gathering to Worship
Prelude
Welcome & Opening Prayer
* Songs of Praise: "How Lovely Is Your Dwelling" PH 243:1-3
"My Life Is In You, Lord"
Offering Our Prayers and Gifts
Time of Prayer
Offering for Steve and Sandy
Offertory
Hearing God's Word
* Song of Preparation: "Thy Word"
Scripture: John 1:19-34
Message: "I'm Not, I Am, He Is, Now What?"
Prayer
* Song of Response: "Take My Life and Let it Be" PH 288:1-3,6
Closing
* Benediction
* Doxology: "Now Blessed Be the Lord Our God" PH 630:1-3
* Postlude
Pianist: Jackie Van Dalen
Our Church Family
HAPPY BELATED 89th BIRTHDAY to Carol Wagner who celebrated her special day September 13.
BIRTHDAY BLESSINGS to Anna Roorda who will celebrate her 89th birthday next Sunday, September 22.
Announcements
WELCOME to Steve and Sandy, formerly of Everson, and now working with refugees in Canada. Steve and Sandy would love to connect with old friends from Lynden they have lost touch with. They are here for the next two weeks; see printed bulletin for contact information.
SENIORS AGES 55 to 100: Registration for the October 10 seniors' event at Sonlight CRC begins today. Gladys Van Beek, our Bethel contact, will be at a table in the church library to sign you up or answer questions.
MOMS TIME OUT: MTO is right around the corner. Our first meeting is this Wednesday, September 18 at 10 am and we are excited to launch into our third season. We are so thankful for all those who volunteer and make MTO possible. If you are currently a volunteer please check your church mailbox for a schedule and magnet for the upcoming season.
ADDITIONAL MTO VOLUNTEERS NEEDED: Would you like to help with MTO? We are currently looking for prayer partners and more childcare helpers. If you have questions or would like to be a part of MTO please contact Marcia Mulder, Dee Hiemstra, Carissa Hiemstra or Mandy Van Noort.
QUILTING: Another season of making quilts will begin this week Thursday, September 19 at 1 pm at the quilt house. Anyone who has an interest in making simple quilts is welcome to join us. No experience necessary. Questions? Talk to Sharon De Vries or Bev Nunnikhoven.
VESPER SERVICE AT CHCC: September 22, 2 pm. Group two: Marv Apol, Joan Vander Haak, Denise Storteboom, Tim & Mary Pitcher, Doug & Norene Van Andel, Marlo De Young, Janet Steiger, Joyce Kok.
GEMS: Mark your calendar for our kick-off on Monday, September 23! Bring a friend and hang out with the rest of the GEMS having fun from 7:00-8:30 pm. We are so excited to see you all again! Questions? Talk to Julie Ball, Tammy Holleman, Mary Kok or Mandy Van Noort.
TUESDAY MORNING LADIES: This year we will study "Women of the Bible" by Jean Syswerda. This fun and chatty group of ladies welcomes new faces as we search to apply God's word to our lives. We will begin on Tuesday, September 24 at 10 am, God-willing. Questions? Contact Carol De Jong.
MENS WEDNESDAY EVENING BIBLE STUDY: Please join us for an evening of fellowship and Bible study beginning September 25 at 7 pm at Arnold Folkertsma's home. We will be studying "Irresistible" by Andy Stanley. Questions? Contact Arnold.
SOUP SUPPER: Enjoy dinner with your friends and family before the LC football game Friday, September 27. The Women's Retreat committee is sponsoring a soup supper from 5-7 pm. We will feature homemade minestrone (gluten free and dairy free), pea and Dutch meatball soups. There will also be an expanded salad bar and of course dessert. Questions? Contact Mary Kok.
THURSDAY EVENING BIBLE STUDY: Bethel's Thursday evening Bible study will begin again on October 10. We are going to continue our study of the Psalms. We also enjoy many fun social times together. If you wish to join us, please let Norene Van Andel know by September 29.
Let us get to know you!
Please take a moment to send us your information so that we may stay connected with you. Your information is carefully managed and protected.
How did you hear about us?