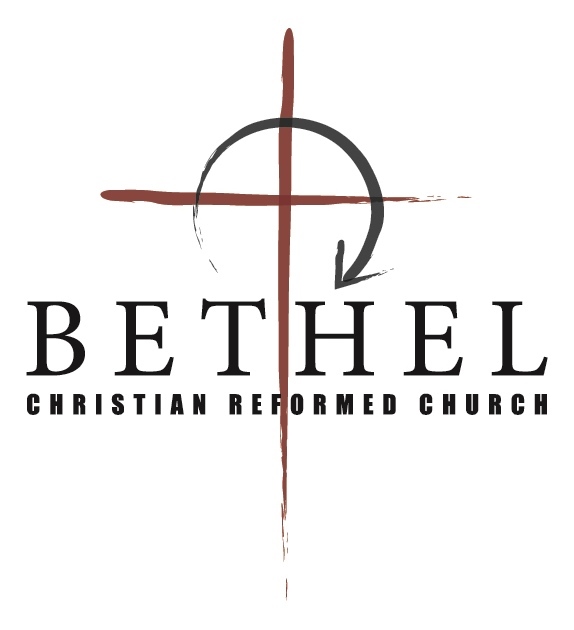 Church Bulletin
Sunday, September 29, 2019
Morning Worship 10:30am
Pastor Steve Van Noort
Opening
Prelude
* Gathering Songs: "Lord Most High"
"Holy Is the Lord"
* Call to Worship
* God's Greeting
* Declaring Our Faith: Apostle's Creed
Assurance of Grace
Prayer of Confession
Song of Assurance: "He Will Hold Me Fast"
Offering Our Prayers and Gifts
Congregational Prayer
Offering for Sign Fund
Offertory
Prayer of Blessing for the Children
God's Word
* Song of Preparation: "Jesus, the Very Thought of Thee" HFG 465:1-3,5
* Scripture: 2 Corinthians 4:1-6 (p. 1147)
Message: "Behold Your God"
Prayer
* Song of Response: "Behold Our God"
God's Blessing
* Benediction
* Doxology: "Jesus Shall Reign" PH 412:1,5
* Postlude
Pianist: Laura Te Velde
Praise team: Pat Folkertsma, David Vos, Brendan Vandenberg
Our Church Family
WE EXTEND our Christian sympathy to Karl and Dolores Bosman, Brent and Jackie Van Dalen, Chase, Kenna and Logan; Lance and Lisa Bosman, Tanner and Sammie; and Jodi in the death of their father, grandfather and great-grandfather, longtime Bethel member Pete Bosman. Pete's graveside service was held yesterday.
PLEASE REMEMBER:
• Gert Statema who is still hospitalized
• Betty Wigboldy who is at CHCC; the family requests no visitors for now.
Announcements
NO EVENING SERVICE tonight; fifth Sunday of the month.
INCLUSION MINISTRY: You are encouraged to attend the panel discussion with Yuanita, Jana and other practitioners or parents of children with special needs next Sunday at 9:20 am as we continue to explore an inclusion ministry at Bethel.
NEWSLETTERS: The October Bethel newsletter is in your church mailboxes; Envision Ministries newsletter is on the narthex table.
SENIORS AGES 55 to 100: Registration for the October 11 seniors' event at Sonlight CRC continues today in the church library. Registration deadline is October 1.
BUTTERBRAIDS: It's Butterbraid season! The Bethel GEMS are selling frozen Butterbraids and cookie dough to raise money for our special events. Butterbraids are $12 each and come in 9 flavors: four cheese & herb, apple, blueberry cream cheese, cherry, cinnamon, cream cheese, raspberry, strawberry cream cheese, & caramel rolls (9 ct). Cookie Dough has 40 pre-portioned frozen cookies for $13 and comes in 4 varieties: chocolate chip, cranberry oatmeal medley, snickerdoodle, and sweet macadamia nut. Please talk to your favorite GEM or sign up on the library table by October 7 to order. Questions? Ask any GEMS Counselor: Julie Ball, Tammy Holleman, Mary Kok, or Mandy VanNoort. Thank you for your support!
THURSDAY EVENING BIBLE STUDY: Bethel's Thursday evening Bible study will begin again on October 10 at 7 pm. We are going to continue our study of the Psalms. We also enjoy many fun social times together. If you wish to join us, please let Norene Van Andel know by today.
SPUD FEED: Our annual SHINE spud feed will be held on Wednesday, October 16 from 5-7 pm. All proceeds go toward our summer mission trip fund and youth group activities. We appreciate your support.
REMINDER TO BETHEL PARENTS: Due to excessive wear and some recent damage the Building and Grounds Committee is asking parents to explain to their children that the Van Noort's play set is only for ages 11 and younger.
ADVANCE NOTICE:
• October 13: Pastor Russell Kent will lead our evening service
• October 20: Vesper Service at Meadow Greens, group one: Homer and Betty Wigboldy, John and Jane Schouten, Jerry and Sue Meenderinck, Dolores Bosman, Les and Marcia Mulder, Jan Herwerden, Ruth Tiersma
• October 27: Joint CRC pm service at First CRC
Let us get to know you!
Please take a moment to send us your information so that we may stay connected with you. Your information is carefully managed and protected.
How did you hear about us?