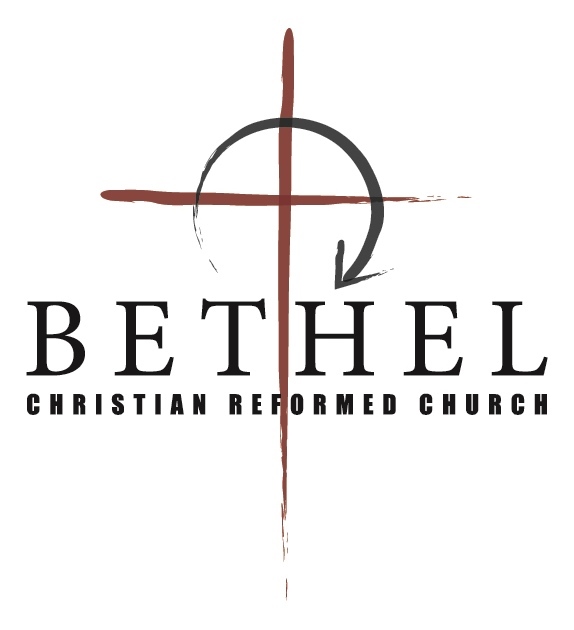 Church Bulletin
Sunday, October 6, 2019
Morning Worship 10:30am
Pastor Steve Van Noort
Opening
Prelude
* Gathering Songs: "Come All You People"
"Alabaré" PH 234
* Call to Worship
* God's Greeting
* Song of Response: "Joy to the World! The Lord is Come" PH 337
Unity in Christ
All Nations Heritage Litany (from Our World Belongs to God)
Communion
Serving the Bread: "Hallelujah for the Cross"
Serving the Juice
* Song of Response: "Ere Zij God / Glory to God" PH 214
Offering
Congregational Prayer
Offering for Christian Education Fund
Offertory: How Great is Our God World Edition
Prayer of Blessing for the Children
God's Word
* Scripture: Romans 1:16-17 (p. 1116)
Message: "The Power of the Gospel"
Prayer
* Song of Response: "In Christ Alone"
Closing
* Benediction
* Doxology: "Mungu Ni Mwema / Know That God is Good"
* Postlude
Pianist: Elaine Vos
Praise team: Kelly De Jong, Addie De Jong, Les Mulder, Pat Folkertsma, Brendan Vandenberg
Evening Worship 6:00pm
Pastor Steve Van Noort
Gathering to Worship
Prelude
Welcome & Opening Prayer
* Songs of Praise: "Exalt the Lord, His Praise Proclaim" PH 181:1-3
"You Are Worthy" PH 232
Offering Our Prayers and Gifts
Time of Prayer
Offering for Engedi Refuge
Offertory
Hearing God's Word
* Song of Preparation: "O Love of God, How Strong and True" PH 463:1,2,6,7
Scripture: Psalm 27 (p. 543)
Message: "When Overwhelmed with Fear"
Prayer
Q & A Discussion Opportunity
Closing
* Benediction
* Doxology: "Glory Be to the Father" PH 635
* Postlude
Pianist: Sue Meenderinck
Our Church Family
BIRTHDAY BLESSINGS to Gene Greenough who will celebrate his 81st birthday tomorrow, October 7!
Announcements
THIS MORNING we celebrate All Nations Heritage Sunday as well as the sacrament of Holy Communion. Jesus invites all who are weary and heavy laden to find rest in him. He invites the young, old, rich, poor, strong and weak—all who have faith in him to come to the feast and be nourished. The bread is gluten free.
INCLUSION MINISTRY: You are encouraged to attend the second panel discussion with Yuanita, Jana and other practitioners or parents of children with special needs next Sunday at 9:20 am as we continue to explore an inclusion ministry at Bethel.
BUTTERBRAIDS: It's Butterbraid season! The Bethel GEMS are selling frozen Butterbraids and cookie dough to raise money for our special events. Butterbraids are $12 each and come in 9 flavors: four cheese & herb, apple, blueberry cream cheese, cherry, cinnamon, cream cheese, raspberry, strawberry cream cheese, & caramel rolls (9 ct). Cookie Dough has 40 pre-portioned frozen cookies for $13 and comes in 4 varieties: chocolate chip, cranberry oatmeal medley, snickerdoodle, and sweet macadamia nut. Please talk to your favorite GEM or sign up on the library table by tomorrow, October 7 to order. Questions? Ask any GEMS Counselor: Julie Ball, Tammy Holleman, Mary Kok, or Mandy VanNoort. Thank you for your support!
CLASSIS PACIFIC NW meets at Hope in Christ Church in Bellingham on Thursday. Pastor Steve and Dennis Bosman will be our representatives.
SPUD FEED: Our annual SHINE spud feed will be held Wednesday, October 16 from 5-7 pm. All proceeds go toward our summer mission trip fund and youth group activities. We appreciate your support.
MISSIONARY NEWSLETTER: Evy Smith's latest newsletter is on the narthex table for those who did not receive it electronically.
STAFF APPRECIATION: October is staff appreciation month at Bethel. Please make sure you pray for and lift up our staff – Pastor Steve and Mandy, Yuanita (youth), Elaine (worship), Sherry (secretary), Pam (bookkeeper) and Marv & Karen (custodians). Join us in a social time after church Sunday morning October 27 with refreshments and coffee cake. There will be a basket for cards or notes.
ADVANCE NOTICE:
• October 13: Rev. Russell Kent, former pastor of Hopewell Community Church, will lead our evening service
• October 20: Vesper Service at Meadow Greens, group one: Homer and Betty Wigboldy, John and Jane Schouten, Jerry and Sue Meenderinck, Dolores Bosman, Les and Marcia Mulder, Jan Herwerden, Ruth Tiersma
• October 27: Joint CRC pm service at First CRC
Let us get to know you!
Please take a moment to send us your information so that we may stay connected with you. Your information is carefully managed and protected.
How did you hear about us?