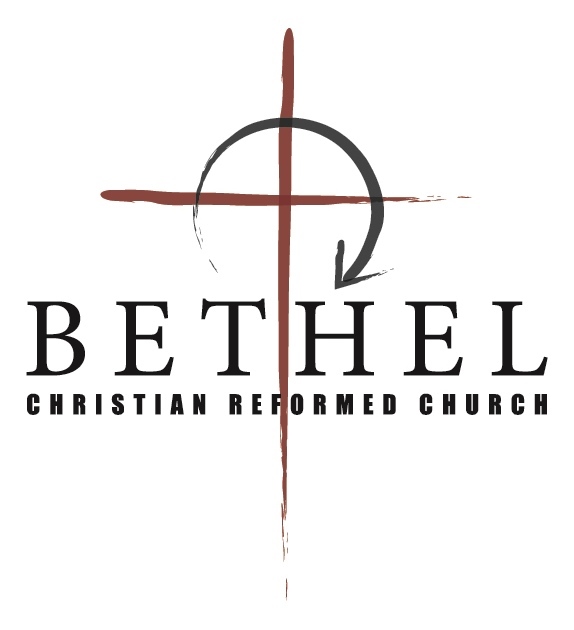 Church Bulletin
Sunday, October 27, 2019
Morning Worship 10:30am
Pastor Steve Van Noort
God Calls Us to Worship
Prelude
* Opening Song: "Come Praise and Glorify"
* Call to Worship
* God's Greeting
* Time of Praise "A Mighty Fortress Is Our God" PH 469:1-4
Profession of Faith
Profession of Faith of Zach Sipma
Song of Response: "In Christ Alone"
We Offer Our Prayers and Gifts
Congregational Prayer
Offering for Lighthouse Mission
Offertory
Children's Message ages 3 – 4th grade (Jill Sipma)
God Speaks to Us
* Song of Preparation: "Reformation Song"
* Scripture: Romans 1:18-25 (p. 1116)
Message: "Naming and Destroying Our Idols"
Prayer
* Song of Response: "The Lord Is My Salvation"
God's Blessing
* Benediction
* Doxology: "My God, How Wonderful You Are" PH 499:1,2,6
* Postlude
Pianist: Laura Te Velde
Organist: Marilyn Kooiman
Praise team: Doug Van Andel, Carissa Hiemstra, Mandy Van Noort, Brendan Vandenberg, Joe Ter Beek
Our Church Family
WE EXTEND our Christian sympathy to Pastor Homer Wigboldy and his family in the passing of his dear wife, Betty. Visitation for Betty will be at Gillies Funeral Home today from 3–6 pm with the memorial service at Bethel tomorrow at 2 pm.
HAPPY ANNIVERSARY to Herb and Bernace Korthuis as they celebrate 64 years of marriage on Saturday, November 2!
THANK YOU for your expressions of sympathy in Mom's homegoing. We so appreciate the care and concern you showed for her these past few months. She dearly loved her church family and was well-loved in return. We will greatly miss her but are thankful her suffering is over and she is rejoicing in the presence of her Lord.
~Gertrude Statema's family
Announcements
PROFESSION OF FAITH: This morning we are privileged to witness the profession of faith of Zach Sipma. Welcome to all friends and family who are here to celebrate with Zach.
STAFF APPRECIATION COFFEE TIME: Join us in the basement this morning after church for refreshments and coffee cake. There will be a basket for cards and notes.
JOINT SERVICE: You are invited to join our sister CRC congregations for the annual Reformation Day service tonight at 6 pm at First CRC Lynden. The offering will be for Amor Viviente. Nursery provided.
SHOE BOXES: Last year you helped the GEMS girls put together over 40 shoe boxes for Operation Christmas Child. Because of this, over 40 children and their families in Peru & Columbia had the opportunity to hear the gospel message! This year, the GEMS have set a goal of over 50 boxes! There is a can in the library for monetary donations so that we can purchase items to fill the boxes. We welcome your donations between now and November 10. Please make checks payable to Bethel GEMS. Ask Julie Ball, Tammy Holleman, Mary Kok, or Mandy VanNoort if you have any questions. Thank you for your support.
SINGERS NEEDED: Calling treble voices from Grades 7-adult! If you can sing and love to sing Christmas carols we need YOU for our Christmas program on Dec 22. We would like to run through it beginning on November 3 after the morning service. If you are interested you can let Amy or Elaine know or meet us up at the front of the sanctuary!
CHURCH MAILBOXES: Make sure you check your mailboxes today for the November–December nursery schedule, a sign-up sheet for funeral volunteers and the Bethel newsletter.
Let us get to know you!
Please take a moment to send us your information so that we may stay connected with you. Your information is carefully managed and protected.
How did you hear about us?