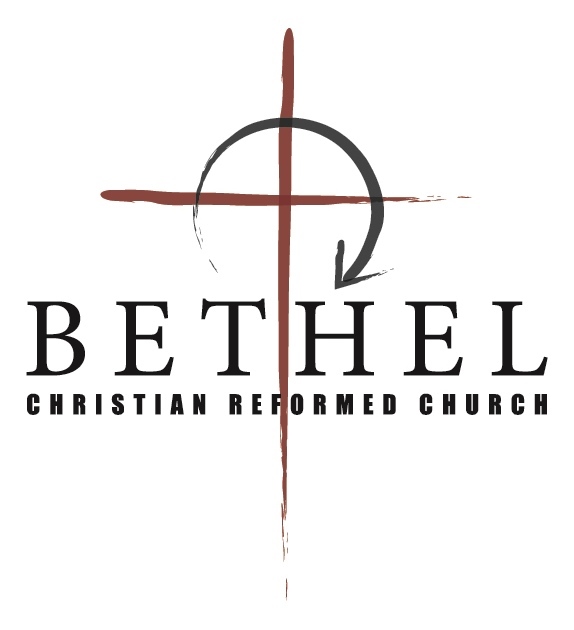 Church Bulletin
Sunday, November 10, 2019
Morning Worship 10:30am
Pastor Steve Van Noort
Opening
Prelude
* Gathering Songs: "God Himself is With Us" PH 244:1-3
"Cornerstone"
* Call to Worship
* God's Greeting
* Time of Praise "There Is A Redeemer"
Confession and Assurance
Prayer of Confession
Assurance of Grace
Song of Response: "Christ the Sure and Steady Anchor"
Offering
Congregational Prayer
Offering for General Fund
Offertory
Prayer of Blessing for the Children
God's Word
* Song of Preparation: "Teach Me O Lord, Your Way of Truth" PH 276:1-4
* Scripture: Deuteronomy 15:7-11 (p. 187)
Message: "Caring for the Poor with Open Hands, Not Grudgingly"
Prayer
* Song of Response: "Come Ye Sinners Poor and Needy"
Closing
* Benediction
* Doxology: "Doxology -- Amen"
* Postlude
Pianist: Laura Te Velde
Praise team: Alvin Vos, Pat Folkertsma, Elise Ball, Brendan Vandenberg
Evening Worship 6:00pm
Pastor Aaron Walters
Gathering to Worship
Prelude
Welcome & Opening Prayer
* Songs of Praise: "Jesus, What A Beautiful Name"
"I Will Sing of My Redeemer" PH 479:1-3
"The Steadfast Love of the Lord"
Offering Our Prayers and Gifts
Time of Prayer
Offering for Bethany Christian Services
Offertory
Hearing God's Word
* Song of Preparation: "God Is Our Refuge and Our Strength" PH 46:1-5
Scripture: Exodus 14-15 (p. 66)
Message: "Security"
Prayer
Closing
* Benediction
* Doxology: "He Is Lord" PH 633
* Postlude
Pianist: Jackie Van Dalen
Our Church Family
CONTINUE to pray for Todd Rutgers as he recovers from complications following an appendectomy.
THANK YOU: I am so grateful to my Bethel family for all the cards, visits, and many acts of kindness shown to me and my family over the past weeks following Betty's entrance into glory. A special thanks to Pastor Steve for his visits and officiating at the Memorial Service. Our family has been overwhelmed with the kindness of those who opened up their homes so they had a place to stay and how the funeral catering ladies and the Hospitality Committee provided goodies and later an evening meal for all of us. What a joy it is to be a part of God's family. God is good! ~Pastor Homer Wigboldy
Announcements
WELCOME to Pastor Aaron Walters, who will lead our evening service.
BLESSING SHOWER: Ladies (young and young at heart) are invited to celebrate the life of Chance Paul Hiemstra this afternoon from 2:30-4:00 in the fireside room. We will enjoy tea and goodies as we reminisce by sharing childhood memories, traditions and reflect on changes in raising a family. You are also encouraged to bring a special memento such as a favorite baby outfit, baby picture etc. or a Bible verse you prayed over your babies. A sign-up sheet and blessing cards are on the library table. There will also be opportunity to contribute to a group monetary gift.
HOLIDAY SPECIAL SERVICES:
• November 27 (Wednesday) 7:00 pm – Thanksgiving Eve
• December 15 (Sunday) 6:00 pm – Joint CRC Christmas Service at Third CRC
• December 22 (Sunday) 6:00 pm – Sunday School Program and Candlelight Service
• December 25 (Wednesday) 10:00 am – Christmas Morning
• December 31 (Tuesday) 7:00 pm – Old Years Communion Service
POTLUCK AND CONGREGATIONAL MEETING: Please join us for a potluck dinner at 6:00 pm Thursday, prior to our annual congregational meeting. Council members and the hospitality committee members will bring hot dishes, everyone else is asked to bring a salad or dessert.
CONGREGATIONAL MEETING: You are encouraged to attend our annual congregational meeting this Thursday at 7:30 pm, following the potluck (see above announcement). Council will update us on our various church activities, present a 2020 budget and the selection of new elders and deacons. As a preface to this year's nominations, council has reduced the number of elder and deacon positions by one each. Previously we had seven elders and seven deacons. We will now have six each. After extensive searching and asking, we simply cannot fill all the slots of the retiring elders and deacons. Additionally, we have not been able to meet the requirements of our voting procedures that call for double the number of names plus one for each position, i.e. two positions require five nominees. Our deacon nominees for one position are Edie Tennant and Bob Vander Haak. Our elder nominees for two positions are Randy Knutzen, Jacob Steiger and Kevin Te Velde. Absentee ballots are available today from any council member. The retiring deacons are Mark De Jong and David Vos and the retiring elders are Dennis Bosman, Keith Korthuis, and Alvin Vos. Nursery will be provided and the lift will be manned.
MEETING AGENDA: Copies of the 2019 congregational meeting agenda and minutes from the 2018 meeting are in your mailboxes today. Please bring them and the budget you received last week to the meeting on Thursday.
SHOE BOXES: Last year you helped the GEMS girls put together over 40 shoe boxes for Operation Christmas Child. Because of this, over 40 children and their families in Peru & Columbia had the opportunity to hear the gospel message! This year, the GEMS have set a goal of over 50 boxes! There is a can in the library for monetary donations so that we can purchase items to fill the boxes. Donations will be gladly accepted through today. Please make checks payable to Bethel GEMS. Ask Julie Ball, Tammy Holleman, Mary Kok, or Mandy VanNoort if you have any questions. Thank you for your support.
NEEDED: The Project Hope Food Bank needs plastic grocery store bags (not the kind for produce, bread, etc.). If you have any, please put them in the marked bin in the library. Thanks!
Let us get to know you!
Please take a moment to send us your information so that we may stay connected with you. Your information is carefully managed and protected.
How did you hear about us?