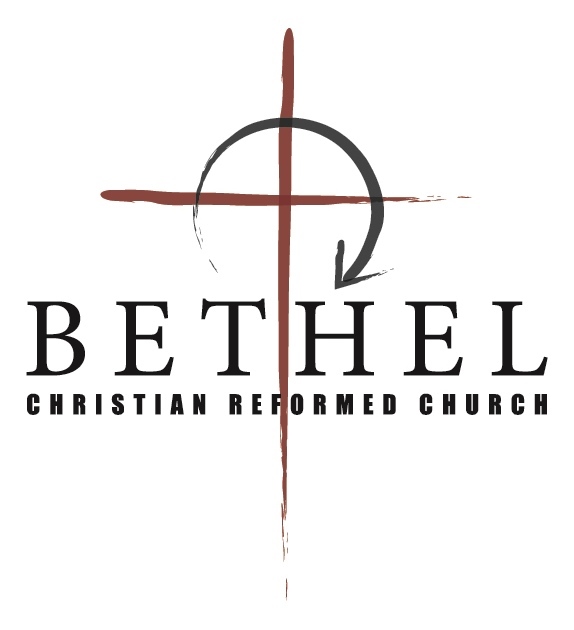 Church Bulletin
Sunday, November 17, 2019
Morning Worship 10:30am
Pastor Steve Van Noort
Gathering to Worship
Prelude of Praise and Worship:
"Indescribable"
"How Long, O Lord"
"Shout for Joy"
"Behold Our God"
* Call to Worship
* God's Greeting
* Song of Praise: "O Worship The King" PH 428
Special Music by Sunday School: "God Always Keeps His Promises"
Our Faith
* Apostle's Creed
* Song of Response: "Build Your Kingdom"
Offering
Congregational Prayer
Offering for Faith Promise
Offertory
Prayer of Blessing for the Children
God's Word
* Song of Preparation: "There Is A Higher Throne"
* Scripture: Isaiah 65 (p. 741)
Message: "The Eternal City and Our Present City"
Prayer
* Song of Response: "Jerusalem the Golden" PH 618
God's Blessing
* Benediction
* Doxology: "Salvation Belongs to Our God"
* Postlude
Pianist: Elaine Vos
Praise team: Laura Te Velde, Mandy Van Noort, Jill Sipma, Brendan Vandenberg
Evening Worship 6:00pm
Pastor Steve Van Noort
Gathering to Worship
Prelude
Welcome & Opening Prayer
* Songs of Praise: "We Praise You, O God" PH 237
"I Stand Amazed"
Offering Our Prayers and Gifts
Time of Prayer
Presentation: Back to God Ministries Jeffrey Schra
Offering for Back to God Ministries Int'l
Offertory
Hearing God's Word
* Song of Preparation: "The Voice of the Lord" PH 29
Scripture: Psalm 29 p. 544)
Message: "Ascribe to the Lord Glory and Strength"
Prayer
Q & A Discussion Opportunity
Closing
* Benediction
* Doxology: "By the Sea of Crystal" PH 620
* Postlude
Pianist: Laura Te Velde
Our Church Family
BIRTHDAY BLESSINGS to John Maas who will celebrate his 82nd birthday on Thursday, November 21!
Announcements
FROM THE COUNCIL: Thank you to everyone who attended and participated in the potluck and congregational meeting Thursday. Special thanks to our hospitality committee. Please pray for and encourage the newly elected office bearers: elders, Randy Knutzen and Kevin Te Velde; deacon, Edie Tennant. Thank you to Jacob Steiger and Bob Vander Haak for agreeing to be nominated.
WEDNESDAY MORNING COFFEE: What a pleasant surprise to have gentlemen join us for the Wednesday morning coffee time. We invite more ladies and gentlemen to attend and be a part of stimulating conversation and fresh coffee.
WORLD HUNGER: Thank you to everyone who brought in a Peter Fish or made a donation to this year's World Hunger Sunday offering. Through your gifts we were able to raise over $2300 for World Renew's sustainable approach to tackling the problem of world hunger. To God be the glory!
THANKSGIVING OFFERING: As we prepare to celebrate Thanksgiving, it's time to consider how we can generously give to support ministries and causes that further God's kingdom. In your mailboxes today you'll find a list of suggested causes along with an envelope for your Thanksgiving offering gifts. Please prayerfully consider how you can give and return your gifts at our Thanksgiving Eve service. Extra offering envelopes are in the back of church should you need one. Thank you! -The Deacons
PASTOR STEVE will be on vacation November 21–December 2. Please contact your district elder if a need arises.
OFFICE HOURS: Lisa Bosman will be substituting for Sherry in the office November 20–29. Lisa's hours this week will be Thursday 11–3 and Friday 8–1.
PROJECT HOPE FOOD DRIVE: There will be a table set up in the back for items to be donated for Project Hope next Sunday and Thanksgiving Eve. Items that they regularly use or are low on this time of year are: canned fruit, cream soups, mac and cheese, canned meat, top ramen, peanut butter and cereal. Their clients also enjoy getting paper towels and toilet paper. Any non-expired, non-perishable items are appreciated. Thanks so much.
HOLIDAY SPECIAL SERVICES:
• November 27 (Wednesday) 7:00 pm – Thanksgiving Eve
• December 15 (Sunday) 6:00 pm – Joint CRC Christmas Service at Third CRC
• December 22 (Sunday) 6:00 pm – Sunday School Program and Candlelight Service
• December 25 (Wednesday) 10:00 am – Christmas Morning
• December 31 (Tuesday) 7:00 pm – Old Years Communion Service
FROM ENVISION MISSION: A hearty thank you to all those from your church who have prayed for us and given so sacrificially again this past year! We thank God for you and want you to know that God is on the move this year and is giving fresh vision for the coming years also. Thank you in advance for your prayers and gifts and your partnership in the Gospel of Jesus Christ with us!
Shalom in Jesus —Mitch Senti.
Let us get to know you!
Please take a moment to send us your information so that we may stay connected with you. Your information is carefully managed and protected.
How did you hear about us?