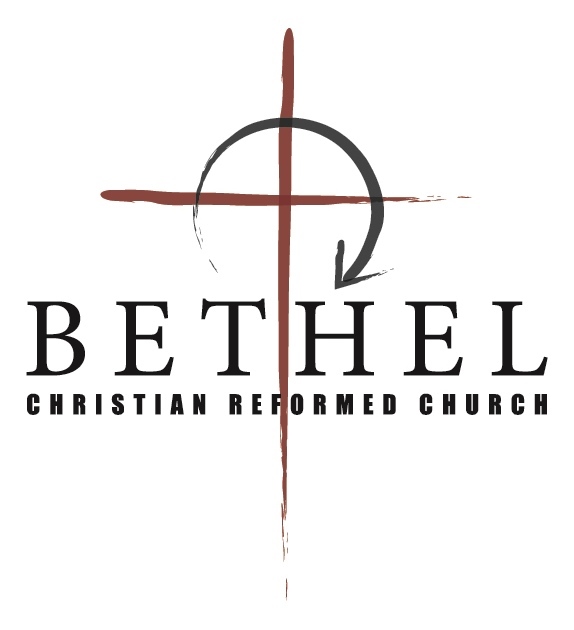 Church Bulletin
Sunday, December 1, 2019
Morning Worship 10:30am
Pastor Mitchell Senti
Opening
Prelude
* Advent Longing: "O Come O Come Emmanuel" PH 328:1,4,6,7
* Call to Worship
* God's Greeting
* Time of Praise "Shout For Joy"
Advent Reading & Congregational Response
Lighting the Advent Candle
Song: "Of the Father's Love Begotten" PH 342:1,4,5
Celebrating the Lord's Supper
Communion
Serving the Bread: "Let All Mortal Flesh Keep Silence" PH 341:1-4
Serving the Juice
Offering Our Gifts
Congregational Prayer
Offering Christian Education Fund
Offertory: "How Long, O Lord"
Prayer of Blessing for the Children
God's Word
* Song of Preparation: "Joy Has Dawned"
* Scripture: Romans 5:1-11, James 1:2-4, 2 Peter 1:5-11, Revelation 13:10
Message: "Perseverance"
Prayer
* Song of Response: "Comfort, Comfort O My People" PH 194:1-3
Closing
* Benediction
* Doxology: "Imagine"
* Postlude
Pianist: Laura Te Velde
Praise team: Jill Sipma, Elaine Vos, Elise Ball, Brendan Vandenberg (drums), Rebecca Ball (guitar)
Evening Worship 6:00pm
Pastor Jim Visbeek
Gathering to Worship
Prelude
Welcome & Opening Prayer
* Songs of Praise: "Redeeming Love" HFG 199:1-2
"O Come Let Us Adore Him"
Offering Our Prayers and Gifts
Time of Prayer
Offering Bridges of Hope
Offertory
Hearing God's Word
* Song of Preparation: "Spirit of the Living God" PH 424:1-2
Scripture: Matthew 11:1-6
Message: "Are You the One?"
Prayer
Closing
* Benediction
* Doxology: "Hark the Glad Sound! The Savior Comes" PH 335:1-4
* Postlude
Pianist: Elaine Vos
Our Church Family
PLEASE REMEMBER IN PRAYER Bob and Joan Vander Haak as they mourn the passing of Joan's sister Linda in New Jersey as well as the family of Harry Van Dyke.
BIRTHDAY BLESSINGS to Grace Feddema who will celebrate her 90th birthday Saturday, December 7th!
Announcements
WEDNESDAY MORNING COFFEE: What a pleasant surprise to have gentlemen join us for the Wednesday morning coffee time. We invite more ladies and gentlemen to attend and be a part of stimulating conversation and fresh coffee. Time: 9:30. Posted in the bulletin each week where we gather.
PASTOR STEVE is on vacation until December 2. Please contact your district elder if a need arises.
OFFICE HOURS: Sherry is back this week.
DORDT UNIVERSITY thanks the congregation for its recent offering of $575.00 for the Dordt Annual Fund Drive. Our task of training kingdom citizens requires collaboration, and so we are grateful for your faithful support. Dordt University continues to be blessed by God, in its mission of raising up young people who will shape, culture and further God's kingdom in all areas of life.
GIVING TREE is ready for you to take a tag from and buy a gift for our friends at Amor Viviente for the Maberry Camp! Wrap your gift and tape your tag securely on the outside. Please have them back by Sunday, December 15th. Thank you! Any questions please talk to Marv Apol or Marilyn Haak.
COOKIE/GOODIE EXCHANGE & BRUNCH: Please respond by Thursday, December 5th by putting the Green form in mailbox 122 or emailing your information to Donna Steiger. There are more forms on the shelve at the back of the sanctuary.
HOLIDAY SPECIAL SERVICES:
• December 15 (Sunday) 6:00 pm – Joint CRC Christmas Service at Third CRC
• December 22 (Sunday) 6:00 pm – Sunday School Program and Candlelight Service
• December 25 (Wednesday) 10:00 am – Christmas Morning
• December 31 (Tuesday) 7:00 pm – Old Years Communion Service
Let us get to know you!
Please take a moment to send us your information so that we may stay connected with you. Your information is carefully managed and protected.
How did you hear about us?