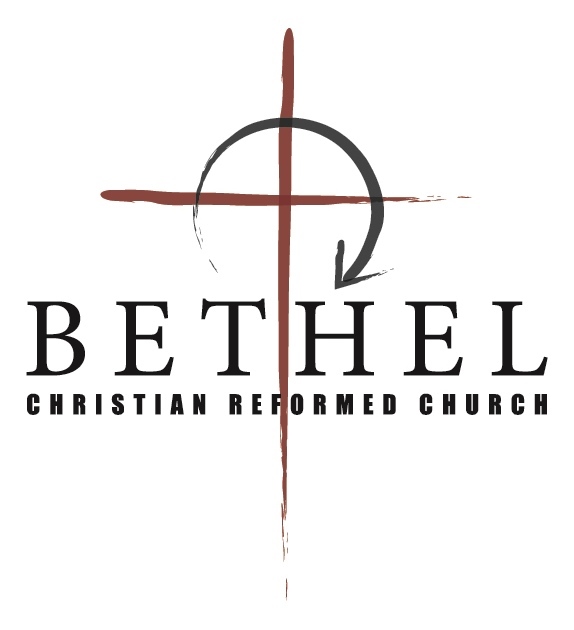 Church Bulletin
Sunday, December 15, 2019
Morning Worship 10:30am
Pastor Steve Van Noort
Opening
Prelude
* Gathering Songs: "O Come All Ye Faithful" PH 340:1-3
"Joy to the World" PH 337 & "Shout for Joy (chorus)"
* Call to Worship
* God's Greeting
* Time of Praise
"Hark! The Herald Angels Sing" PH 345 & "King of Heaven (chorus)"
Advent Longing & Candlelighting
Advent Reading
Song of Response: "O Little Town of Bethlehem" HFG 178:1,3,4
Offering Our Gifts
Congregational Prayer
Offering for Faith Promise
Offertory
Prayer of Blessing for the Children
God's Word
* Song of Preparation: "Come Behold the Wondrous Mystery"
* Scripture: Revelation 5:1-14 (p. 1221)
Message: "Weep No More, Behold the Lion and Lamb"
Prayer
* Song of Response: "How Long, O Lord"
God's Blessing
* Benediction
* Doxology: "Angels From the Realms of Glory" PH 354:1,4,5
* Postlude
Pianist: Elaine Vos
Praise team: Kelly De Jong, Addie De Jong, Laura Te Velde
Kyler Holleman (sax) Brendan Vandenberg (drums) Steve Van Noort (guitar)
Readers: Rand & Cheryl Marston
Our Church Family
CAROL WAGNER is now residing at Christian Health Care Center. Please remember her and Ross as they make this adjustment.
BAPTISM: Next week we will be privileged to witness the baptism of Chance Paul Hiemstra.
Announcements
ADVENT LONGING: Our Advent readings and Pastor Steve's Advent messages will turn our burdened hearts to the truths found in Scripture, that Jesus is King and we are assured of his perfect kingdom which is here in part and will be fully revealed when He comes again. The manger up front is draped in "bad news," the worst of this world—war, pestilence, hatred, disease, abuse, tragedy, grief and human frailty. Jesus was born into this stricken world and came to redeem us and do away with all evil. "How long, O Lord!" is our cry.
FROM THE COUNCIL: Officers elected for 2020:
• Council Chair: Ed Ball
• Council Clerk: Randy Knutzen
• Council Vicar: John Hiemstra
• Chair of Deacons: Ken Herwerden
• Secretary of Deacons: Norene Van Andel
• Vicar of Deacons: Dick Drost
• General Fund Treasurer: Ken Vander Veen
• Assistant Treasurer: Edie Tennant
Please continue to encourage and pray for Council as they lead and serve our church in the coming year.
IN LIEU of gifts using the angel tree, the Amor Viviente and Bethel youth groups are partnering to adopt families in our community who are in need. We are asking our congregations to donate grocery gift cards or cash to buy groceries for these families. The Amor Viviente group will deliver the food. A large brown envelope marked gift cards and cash for struggling families, will be on the library table. Thank you for your generosity and love for others.
GIVING TREE: Please have the Giving Tree gifts at church by Tuesday night, December 17. If you have any questions call or text Marilyn Haak. Thank you!
GEMS: Tomorrow night, December 16 is our Christmas party! Bring a plate of goodies or treats to share, dress "Christmasy" and come ready for fun! It's a great night to invite a friend too. See you at 7:00 in the fellowship hall!
CADET CHRISTMAS PARTY: Tomorrow, December 16, 6:30-8:30 pm. Please be on time, we will leave for caroling at 6:35. Dress warm and dry—do not wear your Cadet shirts. We will have pizza for dinner. Please bring a wrapped gift worth $8.00-$10.00 for the gift exchange and $2.00 or $3.00 for a group gift. We will be buying chickens/goats from World Renew to donate to a family in Africa.
TUESDAY MORNING ladies Bible study will meet at 10 am for brunch this week at Bernace Korthuis' home.
SHINE: We are helping the toy drive for the food bank this week. You are welcome to wear your ugly Christmas sweater for the event.
FROM THE DEACONS: In your mailbox this morning you will find a box of budget envelopes for your convenience with giving in 2020. If you have any questions, please contact one of the deacons.
PLEASE JOIN US for a social time downstairs after the Candlelight Service Sunday evening, December 22. Please bring a plate of goodies to share.
COFFEE MUGS NEEDED: Are your cupboards full of coffee mugs? If so, the Lighthouse Mission can put them to good use. During December we will have a collection box in the foyer for mugs as well as hats, gloves, deodorant, razors, lip balm and puzzle books which are also needed. Thank you.
NO SUNDAY SCHOOL: December 22-January 5. Resumes January 12, off again January 19.
MEMBERSHIP TRANSFER: Council approved the membership transfer of Jon and Shelly De Jong, Laine, Tabitha, Etta and Mieke to Sonlight Community CRC and Harmen and Susan De Jong and Katie to First CRC, Mt. Vernon. We thank Jon and Shelly and Harmen and Susan for the many ways they served at Bethel and pray they will be blessing to their new church families.
HOLIDAY SPECIAL SERVICES:
• Tonight, 6:00 pm – Joint CRC Christmas Service at Third CRC
• December 22 (Sunday) 6:00 pm – Sunday School Program and Candlelight Service
• December 25 (Wednesday) 10:00 am – Christmas Morning
• December 31 (Tuesday) 7:00 pm – Old Years Communion Service
Let us get to know you!
Please take a moment to send us your information so that we may stay connected with you. Your information is carefully managed and protected.
How did you hear about us?