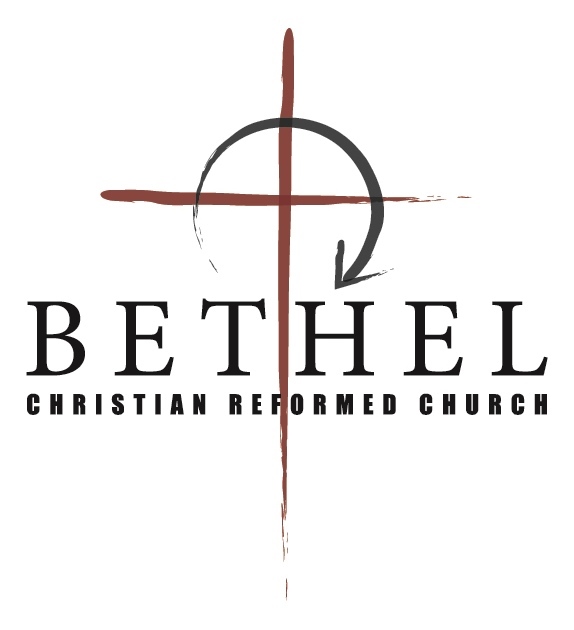 Church Bulletin
Sunday, December 22, 2019
Morning Worship 10:30am
Pastor Steve Van Noort
Opening
Prelude:
* God's Greeting
* Gathering Songs: "Angels We Have Heard on High" PH 347:1-3
"O Come O Come Emmanuel" PH 328:1,2,5
Advent Candle Lighting
Advent Readings & Candle
* Song of Response: "Joy Has Dawned" 1,3,4
Celebration of Baptism
Baptism of Chance Paul Hiemstra, son of Paul & Carissa
* Song of Response: "Jesus, Joy of the Highest Heaven"
Offering
Congregational Prayer
Offering for The Table
Offertory
Prayer of Blessing for the Children
God's Word
* Song of Preparation: "How Long, O Lord"
* Scripture: Revelation 6 (p. 1222)
Message: "The Lamb Unfolds His Plan for History"
Prayer
Closing
* Benediction
* Doxology: "Good Christian Friends, Rejoice" PH 355:1-3
* Postlude
Pianist: Laura Te Velde
Praise team: Mandy Van Noort, Isabelle Van Noort,
Hana Holleman, Pat Folkertsma, Alvin Vos
Kaleigh Vandenberg (guitar), Brendan Vandenberg (drums)
Trumpets: Mark Tennant, Les Mulder
Readers: Kenna Van Dalen & Brent Van Dalen
Candlelight Service 6:00pm
Pastor Steve Van Noort
"Through the Eyes of a Child"
Prelude
* Welcome & Call to Worship
* Congregation: "Joyful Joyful We Adore Thee"
(with alternate Christmas words)
Scripture Reading: Isaiah 60:1-3,19-20
Solo: "O Holy Night" (Isabelle Van Noort)
Scripture Reading: Matthew 1:18-25
Congregation: "Come Thou Long-Expected Jesus" PH 329:1-4
Scripture Reading: Luke 2:1-7
Rhythmic Reading from Luke 2:8-20: "The Night Jesus Was Born" (Aiden Van Noort and Nathaniel Vandenberg)
Song: "Joy to the World Improvisation"
(Kyler Holleman—sax, Brendan Vandenberg—drums, and Ryan Faddis—piano)
Scripture Reading: Matthew 2:1-12
Sunday School Choir: "Do you Hear What I Hear?"
The Nativity: A Sunday School Presentation
Duet: "What Child Shall Come?" (Rebecca & Elise Ball)
Prayer
Offering for Lighthouse Mission
Offertory: "Winter Snow" by Assad (Faith Elgersma)
* Congregation: "Go Tell it on the Mountain" PH 356:1-3
* Closing Blessing
* Candle Lighting: "Peace, Peace" & "Silent Night"
arr. Fred Bock
* Postlude
Pianists: Joan Vander Haak , Amy Vandenberg,
Jackie Van Dalen
Readers: Cheri & Nicole Rutgers
Sunday School Leaders: Amy Vandenberg, Kerri Meenderinck, Jennie Meenderinck, Marcia Mulder, Dee Hiemstra
Tech: Bob Vander Haak, Chad Drost
Our Church Family
BAPTISM: This morning we are privileged to witness the baptism of Chance Paul Hiemstra. We pray for God's blessings as Paul and Carissa raise Chance to love and serve Him.
HAPPY ANNIVERSARY to Gerrit and Marie Van Andel who will celebrate their 76th wedding anniversary on Christmas Day!
BIRTHDAY BLESSINGS to Pastor Homer Wigboldy who will celebrate his 87th birthday tomorrow, December 23 and to Janet Steiger who will celebrate her 88th birthday next Sunday, December 29!
Announcements
ADVENT LONGING: Our Advent readings and Pastor Steve's Advent messages will turn our burdened hearts to the truths found in Scripture, that Jesus is King and we are assured of his perfect kingdom which is here in part and will be fully revealed when He comes again. The manger up front is draped in "bad news," the worst of this world—war, pestilence, hatred, disease, abuse, tragedy, grief and human frailty. Jesus was born into this stricken world and came to redeem us and do away with all evil. "How long, O Lord!" is our cry.
PLEASE JOIN US for the Candlelight Service and Christmas program tonight at 6 pm. Afterwards you are invited downstairs for a social time. Please bring a plate of goodies to share.
NO PM service next Sunday, December 29.
MIDDLE SCHOOL STUDENTS: Sixth through eighth grade students are invited for pizza and a movie on Monday, December 30 at 11 am. Please bring $10 for movie admission.
THANK YOU for the love shown as you gave cash and gift certificates to meet grocery needs for struggling families. Have a blessed Christmas!
VOLUNTEER SCHEDULES: The 2020 volunteer schedules (coffee servers, greeters, etc.) are in your mailbox today, along with the January newsletter and Christmas cards.
THANK YOU to everyone who has contributed to our Advent services this year. To God be the glory!
HOLIDAY SPECIAL SERVICES:
• December 25 (Wednesday) 10:00 am – Christmas Morning
• December 31 (Tuesday) 7:00 pm – Old Years Communion Service
Let us get to know you!
Please take a moment to send us your information so that we may stay connected with you. Your information is carefully managed and protected.
How did you hear about us?