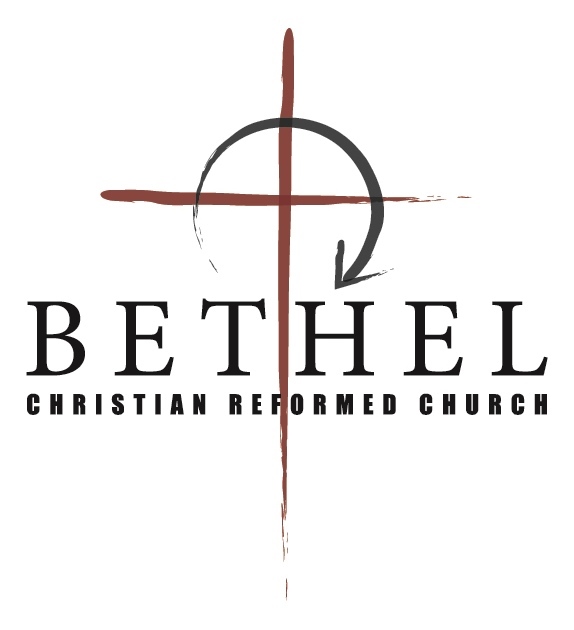 Church Bulletin
Sunday, February 9, 2020
Morning Worship 10:30am
Pastor Steve Van Noort

Opening
Prelude: Reminders of God's love and grace
* Gathering Songs: "This Is Amazing Grace"
"My Jesus, I Love Thee" PH 557:1-3
* Call to Worship
* God's Greeting
* Time of Praise "His Mercy Is More"

Confession and Assurance
Prayer of Confession 
Assurance of Grace 
Song of Response: "By Faith"

Offering 
Congregational Prayer
Offering for Christian Education Fund
Offertory
Prayer of Blessing for the Children

God's Word
* Heidelberg Catechism Lord's Day 6 (PH 866)
* Scripture: Acts 4:1-12 (p. 1083)
Message: "Is Jesus the Only Way?"
Prayer
* Song of Response: "Jesus Paid It All" HFG 273:1-3

Closing 
* Benediction
* Doxology: "In Christ Alone" 1,2,4
* Postlude

Pianist: Amy Vandenberg
Praise team: Pat Folkertsma, Elise Ball, Kaleigh Vandenberg, Mandy Van Noort, Brendan Vandenberg
Evening Worship 6:00pm
Pastor Jim Visbeek

Gathering to Worship
Prelude
Welcome & Opening Prayer
* Songs of Praise: "O For A Thousand Tongues to Sing" PH 501
"He Is Exalted"

Offering Our Prayers and Gifts
Time of Prayer
Offering for Envision Ministries
Offertory

Hearing God's Word
* Song of Preparation: "My Faith Has Found A Resting Place" HFG 75
Scripture: Acts 4:1-14 (p. 1083)
Message: "Have You Been with Jesus?"
Prayer
* Song of Response: "When We Walk with the Lord" PH 548

Closing
* Benediction
* Doxology: "Salvation Belongs to Our God"
* Postlude

Pianist: Elaine Vos
Our Church Family
WE EXTEND our Christian sympathy to Les and Lorna Molenaar in the passing of Winifred Vander Giessen at the age of 98. We are grateful for Winifred's testimony and that she is now resting in her final home.  

HAPPY BIRTHDAY to Bernace Korthuis who will celebrate her 83rd birthday on Friday, February 14 and to Ivan Groen who will celebrate his 86th birthday next Sunday, February 16! 
Announcements
WELCOME to Pastor Jim Visbeek as he leads our evening worship.  

SING WITH THE CHOIR! Join the choir for a special musical offering on February 23. Practices are TODAY 12:00 – 12:20, next week after church (February 16), and one evening rehearsal on February 19. Talk to Elaine if you are interested but can't make it today.

GEMS: Please wear or bring your pink GEMS shirt tomorrow night, so that we can make sure everyone has one. Also, if you would like to pre-pay for skating, please bring your $4.50. See you tomorrow night at 7:00 pm!

ADULT BAPTISM: Next week we will be privileged to witness the baptism of Yonghan Wang of China. Yonghan has kept in contact with Doug and Norene Van Andel after he lived with them fourteen years ago while attending Lynden Christian School. To God be the glory!

NO SUNDAY SCHOOL next week. 

VESPER SERVICE at CHCC next Sunday, February 16, 2 pm: Pastor Homer Wigboldy, Dolores Bosman, Les and Marcia Mulder, Ruth Tiersma, Marv Apol, Joan Vander Haak, Doug and Norene Van Andel, Janet Steiger. The 2020 schedule is in your mailbox today.

WOMENS RETREAT 2020: The retreat committee will have its first meeting on Wednesday, February 19, 7:30 pm in the fireside room. Anyone willing and/or able to be on the committee and all those on the last retreat committee are invited.  

MEMBERSHIP TRANSFER: At their request, the membership of Don and Sally Korthuis has been sent to Second CRC. We thank Don and Sally for the ways they served at Bethel and pray they will be a blessing to their new church family. 

WCPC BABY BOTTLE CAMPAIGN: Next Sunday, we will begin collecting change in baby bottles for Whatcom County Pregnancy Center's effort to show God's love and promote life. Six baby bottles will be out in the narthex and fireside room the third Sunday (also Faith Promise Sunday) of each month. Please bring your loose change to church and help fill the bottles to support this agency. We will wrap up the campaign the third Sunday in January 2021 on Sanctity of Human Life Sunday. If you have any questions, please speak to a deacon.  

PLEDGES FOR FAITH PROMISE: Next Sunday white pledge cards will be available before the morning service to any adult or child. We as deacons, would like to encourage you to prayerfully consider what you would like to give in 2020 to this ministry.
Next week, after you write down your monthly pledge, please tear off the large part to take home as a reminder and put the other part in the collection. Thank you so much for your faithful giving to these ministries.

DIRECTORIES: Additional church directories are in the library for those who did not receive one. 
Let us get to know you!
Please take a moment to send us your information so that we may stay connected with you. Your information is carefully managed and protected.
How did you hear about us?