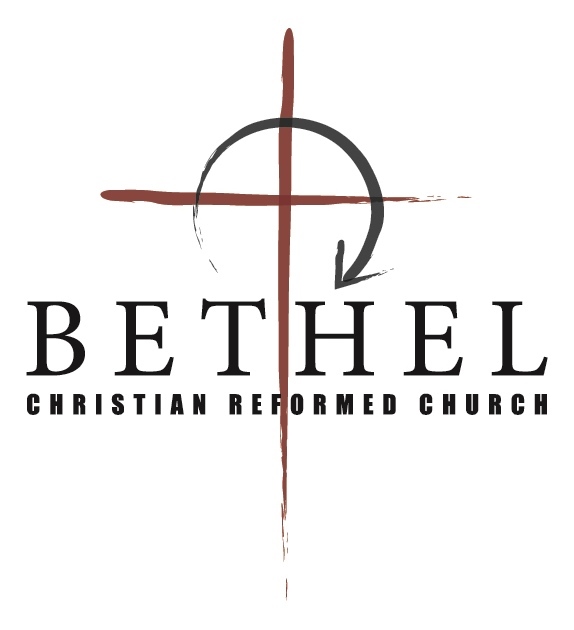 Sunday Bulletin
April 14, 2019
Morning Worship 10:30am
Pastor Steve Van Noort
Gathering to Worship
Prelude
Song of Celebration: "Hosanna, Loud Hosanna"
(congregation join when indicated)
* Call to Worship
* God's Greeting
* Time of Praise: "Behold Our God"
"This Is Amazing Grace"
Confession and Assurance
Prayer of Confession: "Lord I Need You"
Assurance of Grace
Offering
Congregational Prayer
Offering for General Fund
Offertory
Prayer of Blessing for the Children
God's Word
* Song of Preparation: "The Old Rugged Cross" HFG 256: 1-4
* Scripture: Luke 19: 28-40 (p. 1044)
Message: "If These Were the Silent the Very Stones Would Cry Out"
Prayer
* Song of Response: "Near the Cross" HFG 254: 1-4
Closing
* Benediction
* Doxology: "All Glory, Laud and Honor" PH 375: 1-3
* Postlude
Pianist: Laura Te Velde
Praise team: Kelly De Jong, Rebecca Steiger, Elaine Vos, Brendan Vandenberg, Joe Ter Beek
Evening Worship 6:00pm
Pastor Aaron De Boer
Gathering to Worship
Prelude: Music for Passion Week that reflects on Jesus' journey from a parade to the Cross and our response
Welcome & Opening Prayer
* Songs of Praise: "Beautiful Savior" PH 461
"Nearer Still Nearer" HFG 485
"Oh How Good is Christ the Lord" PH 401
Offering Our Prayers and Gifts
Time of Prayer
Offering Starfish Ministries
Offertory: "Lord I want to be More Humble"/"Spirit of the Living God"
Hearing God's Word
* Song of Preparation: "Have Thine Own Way, Lord" PH 287
Scripture: I Peter 5:5-6 (p. 1206)
Message: "The Apron" -
Prayer
Closing
* Benediction
* Doxology: "Humble Thyself in the Sight of the Lord" 3x
* Postlude
Pianist: Jo Mans
Our Church Family
BETHEL LADIES: Thank you so very much for all the blessing cards and the gift. They are both very much appreciated and mean so much. We are thankful for a church family that has helped shaped me. We can't begin to explain how grateful we are for each and every one of you, knowing you are all rooting and praying for us. It was fun to see you all again! We are truly blessed by all of you. Again, thank you so much!
~Brittany (Rutgers) Leach
WE ARE GRATEFUL for the celebration of life last week, at which we were so generously showered with encouragement and wisdom. Caleb will grow up surrounded by wonderful love and support. Our whole family is thankful for the Bethel community that has been blessing us richly in so many ways! Thank you! ~ David & Elaine Vos, Jacquelyn, Elizabeth, and Caleb
PLEASE PRAY FOR:
• Cheryl Marston as she has completed her radiation treatments
• Matt Elgersma who is enrolled at the Heartlight Ministries Christian Boarding School in Texas
• Our church council
NEW ADDRESS: Rod and Carol De Jong.
Announcements
THIS EVENING we welcome Rev. Aaron De Boer, pastor of Sumas CRC.
POTLUCK: Care Community three will have a potluck in the basement following this morning's service. If you are visiting Bethel please join us!
VESPERS SERVICE TODAY at Meadow Greens, group one: Homer & Betty Wigboldy, John & Jane Schouten, Jerry & Sue Meenderinck, Dolores Bosman, Les & Marcia Mulder, Ruth Tiersma, Gertrude Statema.
TUESDAY A.M. BIBLE STUDY: We will gather for our spring brunch at 11:30 (at Carol's home).
GOOD FRIDAY: Our Good Friday service will be held this Friday evening at 7:00. Due to the format of the service, no offering will be taken.
JOINT CRC SERVICE: Come and worship the risen Savior in unity with your CRC brothers and sisters at 6:00 pm on Resurrection Day at the Sumas Christian Reformed Church. An offering will be received for Reformed University Fellowship at Western Washington University in Bellingham. RUF is a gospel ministry of the Presbyterian Church in America. Rev. Nathaniel Thompson is being used of the Lord for small and large group Bible studies, discipleship and evangelism on the campus of WWU. This is a unique opportunity to support a reformed ministry that is bearing fruit in the seat of post-Christian culture in our county.
TACO DINNER FUNDRAISER: The GEMS will once again be hosting their Taco Dinner Fundraiser for The Esther School from 5:00-7:00 pm on Thursday, May 2! Mark your calendars and plan to enjoy great fellowship while being served by the Bethel GEMS.
ADVANCE NOTICE:
• No Sunday School on Easter
• April 23: Widows/Widowers dinner
• April 28: GEMS Sunday
• May 5: Liturgy class graduation
FROM THE OUTREACH COMMITTEE: We will not be hosting Rock the Block this summer. We are brainstorming other ways to do outreach in 2019.
OFFICE HOURS: This week the office hours on Tuesday will be from 8-10 am.
WOMEN'S RETREAT FOLLOW UP: Thank you to everyone who attended or supported the women's retreat last month. More ladies attended this time than at our last retreat in 2017! We enjoyed a great time of fellowship along with a fantastic speaker. Our committee read your comments and we are listening! We are planning a ladies Bunco night the end of June. Something simple and fun – just a great excuse to get together, laugh, get your blood pumping and come away with a little gift for the winner. A service project is in the works also.
Let us get to know you!
Please take a moment to send us your information so that we may stay connected with you. Your information is carefully managed and protected.
How did you hear about us?