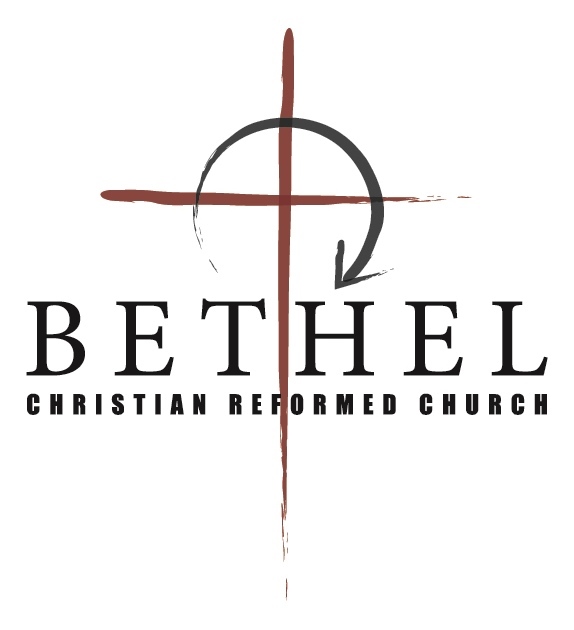 Church Bulletin
Sunday, September 13, 2020
Morning Worship 10:00am
Pastor Steve Van Noort
Opening
Prelude
* Call to Worship
* God's Greeting
* Time of Praise "Great Is Thy Faithfulness" PH 556: 1-3
"We Sing the Mighty Power of God" 430: 1-3
"His Mercy is More"
Offering Our Prayers
Congregational Prayer
Offerings for Christian Education Fund can be placed in the bags on your way out (or mailed).
God's Word & Sacrament
* Heidelberg Catechism Lord's Day 36
* Scripture: Genesis 32: 22-32 (p. 32)
Message: "Jacob Wrestles with God"
Prayer
* Song of Response: "My Faith Has Found A Resting Place" HFG 75:1-3
Communion
Walk up, beginning with the balcony and back rows,
to be served by the elders in household groups.
Closing
* Benediction
* Doxology: "Blessed Assurance" PH 490:1,3
* Postlude
Pianist: Laura Te Velde
Our Bethel Family
BIRTHDAY BLESSINGS to Knud Elmer who will celebrate his 94th birthday on Saturday, Sept. 19!
PLEASE REMEMBER Bethel members at Meadow Greens, at the Christian Health Care Center, at Glorious Adult Family Home, and at home.
Announcements
THIS MORNING we will be sharing communion. Using the center aisle, come to the front of church and return on the outside aisles. A rover will be available to direct and assist as needed. Please wait until everyone is seated to partake.
YOU ARE ENCOURAGED to attend one of the following town hall meetings to discuss the proposal from the Restructuring Task Force:
• Care Community 1: Monday, September 14, 6:30 pm
• Care Community 2: Monday, September 14, 8:00 pm
• Care Community 3: Thursday, September 17, 6:30 pm
• Care Community 4: Thursday, September 17, 8:00 pm
All meetings are in the basement. The same health guidelines are in effect as for worship services, so please wear a mask and maintain proper distance between households. If you did not receive the summary of the proposal, extra copies are available on the black tables in the narthex.
Let us get to know you!
Please take a moment to send us your information so that we may stay connected with you. Your information is carefully managed and protected.
How did you hear about us?