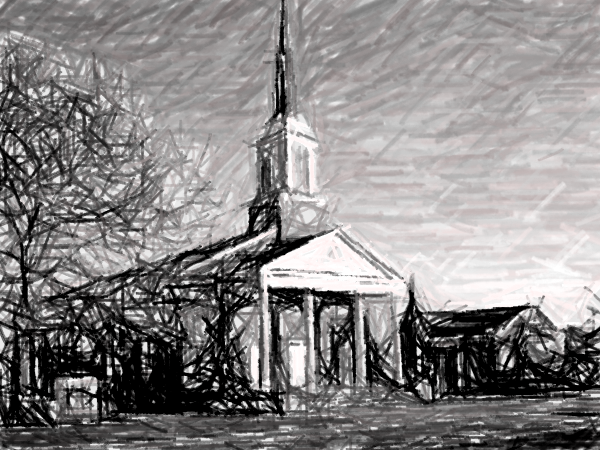 Sunday Bulletin
June 3, 2018
Morning Worship 10:00am
Pastor Steve Van Noort
Gathering to Worship
Prelude
* Call to Worship
* God's Greeting
* Opening Songs:
(Ryan Vandenberg) "Lift Up Your Hearts Unto the Lord" PH 309:1-3
(Bethany Ball) "This Is Amazing Grace"
Growing in Grace
Celebrating our Graduates: Bethany Ball, George De Jong, Jake De Young, Faith Elgersma, Jennie Lee, Eric Steiger, Ryan Vandenberg
Prayer
Song of Response: (Jenny Lee) "Ten Thousand Reasons"
Offering Our Gifts
Congregational Prayer
Offering: Christian Education Fund
Offertory
Prayer of Blessing for the Children
Hearing God's Word
* Song of Preparation:
(George De Jong) "Lead Me, Guide Me" PH 544: Ch, 1-3, Ch
Scripture: Genesis 5:21-24 (p. 5)
Message: "Enoch Walked with God"
Prayer
* Song of Response: (Eric Steiger & Jake De Young)
"When Peace Like a River" PH 489:1,2,4
Parting with God's Blessing
*Benediction
*Doxology: (Faith Elgersma) "Amazing Grace" PH 462:1,3,5
*Postlude
Evening Worship 6:00pm
Gathering to Worship
Prelude
Welcoming & Opening Prayer
* Songs of Praise: "Lord, Our Lord, Your Glorious Name" PH 8: 1,2,4,5
"Oh How Good is Christ the Lord" PH 401
"We are A Moment" (Be Unto Your Name)
Offering Our Prayers and Gifts
Time of Prayer
Offering for Bethany Christian Services
Offertory
God's Word
* Song of Preparation: "Lord We Hear Your Word With Gladness" 1-3
Scripture: Psalm 8 (p. 531)
Message: "Lord our Lord, How Majestic is Your Name"
Prayer
Q & A Discussion Opportunity
Closing
* God's Parting Blessing
* Doxology: "Praise God from Whom All Blessings Flow" PH 638
* Postlude
Our Church Family
CONGRATULATIONS to all our graduates!
Eighth grade: Rebecca Ball, Katie De Jong, Sam Hiemstra, Regan Schouten, Kenna Van Dalen
High school: Bethany Ball, George De Jong, Jake De Young, Faith Elgersma, Jenny Lee, Kristen Liu, Eric Steiger and Ryan Vandenberg
Trinity Christian College, Kari Folkertsma
BLESSINGS to LeRoy and Gladys Van Beek who will celebrate their 54th wedding anniversary Tuesday, June 5!
CHERYL MARSTEN will have her chemotherapy port surgically inserted in Seattle tomorrow. Please pray that she will avoid infection and complications. Cheryl will receive her chemo treatments in Bellingham this summer.
KEN KORNELIS, a charter member of Bethel, passed away on Tuesday. Pray for his family as they mourn his loss. The funeral will be at Bethel on Wednesday at 11 am with Pastor Steve officiating.
Announcements
UPCOMING SERVICES:
TODAY the morning worship service time changes to 10 AM for June, July & August.
Communion will be celebrated next Sunday, June 10.
Pastor Koeman will preach in the evening on June 17.
MISSION TRIP: Yuanita and Marv Apol will take several SHINE members to Rehoboth Christian School June 10-16 to help with Vacation Bible School. Please pray for all those going: Bethany Ball, Laine De Jong, Kelli Heeringa, Kyler Holleman, Marissa Muljat, Muriel Ter Beek, Nora Ter Beek and Chase Van Dalen.
SHINE meets for the last time of the season this week.
ADVANCE NOTICE: Mark your calendars for the annual church picnic on July 10 at Berthusen Park.
ROCK THE BLOCK:
Yard Signs—Remember your red Rock the Block yard sign? Now is the time to dig it out of your garage or pick one up from the church library to plant in your yard!
Registration is now open for children going into grades K-5. Please sign up at www.rocktheblocklynden.com. Pass the word on to your neighbors and friends. Rock the Block is happening July 24-26.
The following items are needed: empty toilet paper rolls, 3 ½ inch plastic lids (like from frosting containers or Daisy sour cream) and colored flat glass gems that you no longer need. Please put your donations in a tub in the library.
Sermon Notes
Genesis 5:21-24 | Enoch Walked with God
Introduction
* What do you view as important in life?
* Big Idea: The most important thing we can do in life is to walk with God
1. What Walking with God Is All About
* Walking with God involves a relationship where the ___________ has been taken away
* Walking with God is about _______________ him.
* Walking with God involves ___________________
* Walking with God is about living by ________________
* When we Walk with God we move toward a destination. In other words, we make _________________
2. How We Walk with God
* Listen to Preaching
* Read the Bible
* Pray
* Pay Attention to God's Providential Working
* Meditate on God's Word
* Be alert to the Holy Spirit's leading
3. Encouragement to Walk with God
* It is worth it because of the high _____________
* It is worth it because our walk is a preview of _____________
* It is worth it because we walk by the ____________ of Jesus.
Let us get to know you!
Please take a moment to send us your information so that we may stay connected with you. Your information is carefully managed and protected.
How did you hear about us?