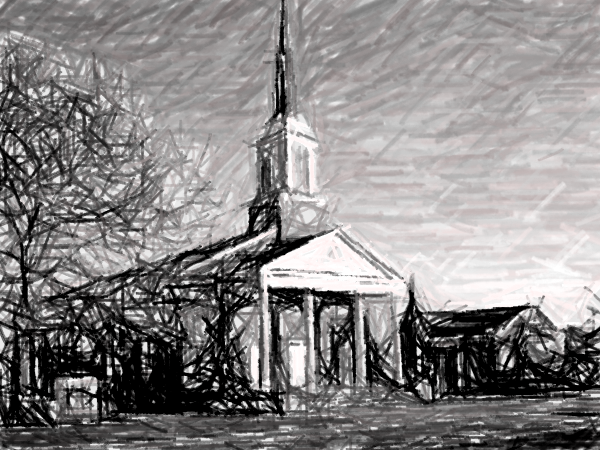 Sunday Bulletin
July 8, 2018
Morning Worship 10:00am
Pastor Steve Van Noort
Opening
Prelude
* Gathering Songs: "O Worship the King" PH 428:1,3,5
"How Great Is Our God"
* Call to Worship
* God's Greeting
* Time of Praise "We Sing the Mighty Power of God" PH 430:1-3
Confessing our Sin
Prayer of Confession
Assurance of Grace
Song of Response: "Whiter Than Snow" HFG 109:1,3,4
Holy Living: Colossians 3:1-15
Offering Our Gifts
Congregational Prayer
Mission Update: Rehoboth Trip
Offering for General Fund
Offertory: Service Trip to Rehoboth Slideshow
Prayer of Blessing for the Children
Hearing God's Word
* Song of Preparation: "One Generation Will Call to the Next"
* Scripture: Genesis 8:20-9:17
Message: "God's Covenant with Noah and All Living Creatures"
Prayer
* Song of Response: "This Is My Father's World" PH 436:1-3
Parting with God's Blessing
* Benediction
* Doxology: "May the Peace"
* Postlude
Pianist: Elaine Vos
Praise team: Pat Folkertsma, Laura Te Velde, Elsa Wonder, Brendan Vandenberg
Evening Worship 6:00pm
Pastor Jim Carberry
God Calls Us to Worship
Prelude
Welcome & Opening Prayer
* Songs of Praise: "Amid the Thronging Worshipers" PH 239:1-3
"The Steadfast Love of the Lord"
"Christ, Whose Glory Fills the Skies" PH 481:1-3
Offering Our Prayers and Gifts
Time of Prayer
Offering for Calvin Seminary
Offertory
Hearing God's Word
* Song of Preparation: "Seek Ye First the Kingdom of God" PH 209:1-3
Scripture: Matthew 18:21-35
Message: "We Need Jesus to Be Forgiven … and to Forgive"
Prayer
Closing
* God's Parting Blessing
* Doxology: "Now Blessed Be the Lord Our God" PH 630:1-2
* Postlude
Pianist: Sue Meenderinck
Our Church Family
HAPPY BIRTHDAY to Midge Timmer who will celebrate her 86th birthday on Friday, July 13 and Jennie Sytsma who turns 88, also on Friday!
BETTY KAEMINGK returned home earlier this week after receiving a pacemaker on Monday.
CHERYL MARSTON praises God her chemotherapy treatments are going well. Their church mailbox is number 96 or her contact information is in the printed bulletin.
Announcements
WELCOME TO PASTOR JIM CARBERRY who will lead our evening worship.
THE CHURCH PICNIC is this Tuesday at Berthusen Park at 6 pm.
CARE COMMUNITY of Keith and Pam Korthuis and Todd and Cheri Rutgers will have their potluck next Sunday, July 15.
THE LIBRARY COMMITTEE has numerous books that need protective covers before they can go on the shelves. If you are able to help with this (we'll show you how) please come to church on Monday, July 9, at 9 am (or anytime thereafter); any help is appreciated!
FROM WORSHIP COMMITTEE:
• Our hymnal discussion is on hold for now, as much of our feedback showed little need for hymnbooks in the pews at all in light of our new projector capabilities. As always, we welcome your input on worship music and other parts of the service.
• We have a selection of old Hymns for the Family of God books pulled from the pews due to their dilapidated condition. These are in the front pew, organ side, FREE to anyone who would like one. The leftovers will be donated.
VESPERS SERVICE at Meadow Greens next Sunday, July 15 at 3 pm. Group one: Pastor Homer and Betty Wigboldy, John and Jane Schouten, Jerry and Sue Meenderinck, Dolores Bosman, Les and Marcia Mulder, Jan Herwerden, Ruth Tiersma and Gertrude Statema.
ROCK THE BLOCK:
• CRAFTS NEEDED: Thank you for your wonderful response for toilet paper rolls. NO more are needed. We need about 50 more plastic lids. At this point, please send anything smaller than a Cool Whip lid. Some ideas: butter, sour cream, small coffee can lids, frosting, bread crumbs, etc. Colored glass gems are still needed also. Thanks!
• CANVASSING FOR ROCK THE BLOCK. We will be canvassing Wednesday evening, July 11 from 6:30-8 to encourage children to sign up for RTB. Please come to church at 6:30 with your kids and grandkids to receive directions and a map. We will also be canvassing next week Tuesday, July 17.
Sermon Notes
Genesis 8.20-9.17 | God's Covenant with Noah and All Living Creatures
Introduction
- Charlie Brown illustration
Big idea: God makes a covenant with Noah and all creation, which provides a theology for all of life
1. Two Covenant commands
a. Be stewards of creation
- Creation mandate is repeated: Mankind rules over creation but within limits
God wants to save creation
- This passage helps us navigate between two extremes
- This passage becomes a point to share Jesus
b. Honor the Sanctity of Human Life
- Human life is held sacred through God's desire for justice
- Human life is held sacred through the death penalty
- Human life is held sacred by treating each other as image bearers of God
2. Two Covenant promises
a. Regulation of seasons
- God gives grace to all people
Common grace frees us from a lot of our troubles
b. Never again flood the world
- Promise is needed because man is still just as wicked
3. God restrains his wrath to preserve the world for Christ
The Covenant Sign
- It is a sign mainly for God but also for us
- The idea of a bow is very significant
Implications based on what the sign points to
Let us get to know you!
Please take a moment to send us your information so that we may stay connected with you. Your information is carefully managed and protected.
How did you hear about us?