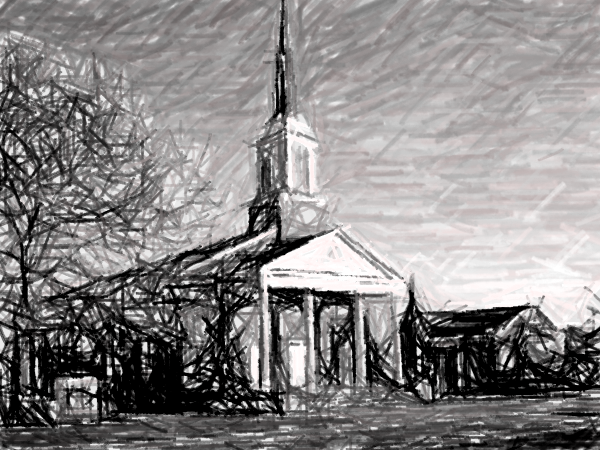 Sunday Bulletin
July 29, 2018
Morning Worship 10:00am
Pastor Steve Van Noort
Opening
Prelude
* Call to Worship
* God's Greeting
* Gathering Songs: "The Lord Is My Salvation"
"Revelation Song (Worthy is the Lamb)"
Confession and Assurance
Prayer of Confession
Assurance of Grace
Song of Response: "Just As I Am Without One Plea" PH 263
Offering
Congregational Prayer
Offering for Bethel Church sign
Offertory
Prayer of Blessing for the Children
God's Word
*Song of Preparation "My Worth Is Not In What I Own" 1-5
*Scripture: Genesis 11:1-9 (p.9)
Message: "The Tower of Babel, Part I: Dealing with Disappointments"
Prayer
* Song of Response: "Be Thou My Vision" HFG 468:1,3,4
Closing
* Benediction
* Doxology: "Glory Be to the Father" PH 635
* Postlude
Pianist: Elaine Vos
Praise team: Kelly De Jong, Addie De Jong, Amy Vande Voort, Doug Van Andel, Brendan Vandenberg
Our Church Family
THANK YOU for your cards and prayers as I continue with my treatments for cancer. The treatments are going well and the tumor is shrinking.--Cheryl Marston
Announcements
NEXT SUNDAY morning we will celebrate communion. Pastor Aaron Walters will be leading our worship services Aug. 5 and 12.
PASTOR STEVE will be on vacation July 29-Aug. 12. Please contact your care community elder if a need arises.
COUNCIL UPDATES:
Council previously decided not to renew the Inspire/HeadStart contract for 2018-2019 school year.
ROCK THE BLOCK:
SUNDAES ON SUNDAY: Next Sunday, Aug. 5, we are inviting the Rock the Block families to have ice cream with Bethel members at 7 pm on the side lawn.
PLEASE RETURN your RTB yard signs to the library so we can reuse them next year. Also, if you do not plan on wearing your RTB t-shirt again this year, please wash it and return it to the library as well so we can reuse next year. If you plan to help again next year, feel free to keep it if you would like.
THANK YOU to ALL of the Bethel members who helped make Rock the Block a huge success. We couldn't have done it without each of you! From those who worked setting up/tearing down to preparing crafts and games to teaching Bible stories and leading carnival games. . ..and for those who prayed behind the scenes, took care of accounting and donated towards the purchase of 80 Bibles that went home with kids in our community! You are all amazing! Thank to each of you for the gift of your time and energy. There has been much joy in serving Jesus together this week! --From your Rock the Block Committee
THE ENVISION MISSION newsletter from Mitch Senti is available in the narthex for those who did not receive an email copy.
FREE BOOKS: To make room on our shelves we are giving away some of our older books that are on a specially marked table in the library. Take as many as you want! Also, the HFG songbooks under the table are free.
Sermon Notes
Genesis 11.1-9 | The Tower of Babel, Part I: Dealing with Disappointments
Introduction
- Disappointments are hard to deal with
- Big idea: how to deal with disappointments of unfulfilled plans and frustrations
1. The idolatrous reasons of why disappointments can be so crushing
2. God often frustrates our plans, which leads us to feel disappointment, but it really is an act of mercy.
3. God allows ruins of disappointments to exist in order to show us how only Christ can fill us.
Let us get to know you!
Please take a moment to send us your information so that we may stay connected with you. Your information is carefully managed and protected.
How did you hear about us?