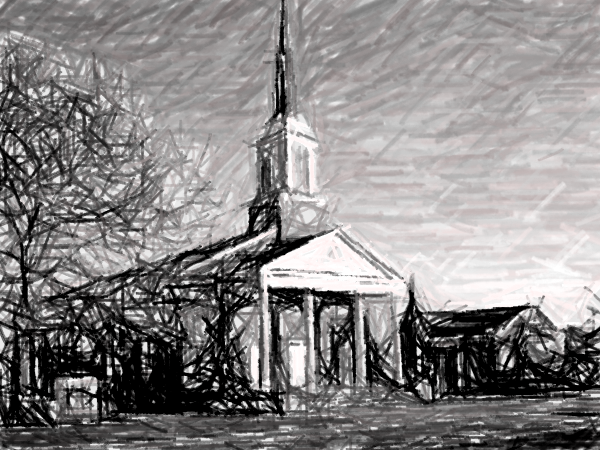 Sunday Bulletin
September 9, 2018
Morning Worship 10:30am
Pastor Steve Van Noort
Gathering to Worship
Prelude
* Gathering Songs: "Hosanna, Praise is Rising"
"Praise to the Lord, the Almighty" PH 253:1,3,4
* Call to Worship
* God's Greeting
* Time of Praise "Build Your Kingdom Here"
Dedication & Celebration
Sunday School Kick-Off:
Prayer of Dedication (Yuanita)
Psalm of Worship: Psalm 111 (Hana Holleman)
Song: "Great Is Thy Faithfulness" PH 556:1-3
Bethel Logo Introduction
Offering
Congregational Prayer
Offering for General Fund
Offertory
Prayer of Blessing for the Children
Hearing God's Word
* Song of Preparation: "Christ the Sure and Steady Anchor"
* Scripture: Genesis 13 (p. 11)
Message: "Faith, Wealth, and Ambition for Success"
Prayer
* Song of Response: "By Faith"
Parting with God's Blessing
* Benediction
* Doxology: "Doxology – Amen"
* Postlude
Pianist: Elaine Vos
Praise team: Mandy Van Noort, Isabelle Van Noort, David Vos, Brendan Vandenberg
Evening Worship 6:00pm
Pastor Steve Van Noort
Gathering to Worship
Prelude
Welcome & Opening Prayer
* Songs of Praise and Adoration: "Be Still for the Presence" 1-3
"And Can It Be" PH 267:1-4
Offering Our Prayers and Gifts
Time of Prayer
Offering for Dordt College
Offertory
Hearing God's Word
* Song of Preparation: "Ancient Words"
Scripture: 2 Kings 6: 8-23 (p. 367)
Message: "Seeing the Unseen When All You See is Darkness"
Prayer
Q & A Discussion Opportunity
Closing
* God's Parting Blessing
* Doxology: "Now Blessed Be the Lord Our God" PH 630:1-2
* Postlude
Pianist: Sue Meenderinck
Our Church Family
CONTINUE TO PRAY for Carol De Jong as she recovers from an appendectomy.
Announcements
UPCOMING SERVICES:
· Praise and Prayer Service Sept. 23.
· No evening service Sept. 30.
· Care Community 5 will have its potluck lunch on Sept. 30.
FROM THE COUNCIL: This morning we will introduce the new Bethel logo approved by council. Also, please plan to check out our new church sign to be revealed following the worship service.
LUNCH ON THE LAWN: To celebrate Sunday School kick off everyone is invited to join us for lunch on the lawn immediately following the worship service.
VESPERS SERVICE AT CHCC NEXT WEEK: Marv Apol, Peter & Jo Mans, Joan Vander Haak, Denise Storteboom, Tim & Mary Pitcher, Doug & Norene Van Andel, Marlo De Young, Janet Steiger, Joyce Kok.
MEN'S BIBLE STUDIES:
· The Tuesday morning Men's Bible Study is inviting all Bethel men to join them in the Fireside Room as they begin a new season. No more excuses! It is time to listen to that little voice in your head that keeps telling you to get involved and join a Bible study. No books to read, no preparation, all you do is just show up and contribute as you wish. Generally we read our passage, discuss the guide questions and ask ourselves how God's word is applicable to our lives here in Lynden. We close in prayer and are out the door by 7:30 AM. We begin at 6:30 AM, this Tuesday, Sept. 11. Hope to see you there!
· Wednesday evening Bible Study is starting up again on Wednesday, Sept. 19, 7:00 pm, at Arnold Folkertsma's home. We will be using a Max Lucado study entitled "Anxious for Nothing". Come and join us. Refreshments will be provided. Any question or direction please call 739-7452.
GEMS: We are very excited to begin our year and learn about how to "Be a Blessing!" Come at 7:00 p.m. on Monday, Sept. 24 to the church basement for our garden party kick-off! It's a great time to invite a friend to GEMS as well! Parents: you can drop off/pick up like a regular GEMS meeting, but when you come in to pick up your daughter, please fill out a registration form and pick up a calendar for the year.
CADETS: All boys in 1st -8th grade are invited as we will kick off the season at Meenderinck's pond tomorrow from 6:30 until dusk. Moms, dads, sisters and brothers are welcome for a fun night of fishing and swimming, along with hot dogs and chips. We will use this opportunity to sign up all cadets and update emails. Any questions - contact Brian Stokes.
BETHEL QUILTERS welcome all ladies interested in quilting. Our first time will be Thursday, Sept. 20, at 1pm and we will meet every other week. For more information call Bev Nunnikhoven or Sharon De Vries.
MOM'S TIME OUT is starting soon and our response this year has been overwhelming! We have reached the limit of how many moms and children we can take with our current volunteer staff. We would love to have you join us in this exciting ministry. The pay isn't great but the benefits are amazing! Lots of hugs and smiles from cute kids and a great fellowship time with yummy snacks after the job is done. The time commitment is 1.5 hours twice a month. We would love to start a sub list too if you can't commit to being at every meeting; we still can use you! Sign up at the back table or talk to Dee, Mandy, Carissa or Marcia.
WOMEN'S RETREAT: We are excited for our upcoming retreat on March 22-23, 2019 at Cedar Springs. We are in the process of planning a great time of fellowship, fun and spending time learning more about our Savior. This is a great opportunity to make new friends and deepen current friendships. Our speaker this year will be Shilo Taylor. Look in your church box for our Save the Date card. To help with the cost of this retreat we will be having a Soup Supper on Tuesday, September 25 from 5-7pm. Please join us!
Let us get to know you!
Please take a moment to send us your information so that we may stay connected with you. Your information is carefully managed and protected.
How did you hear about us?