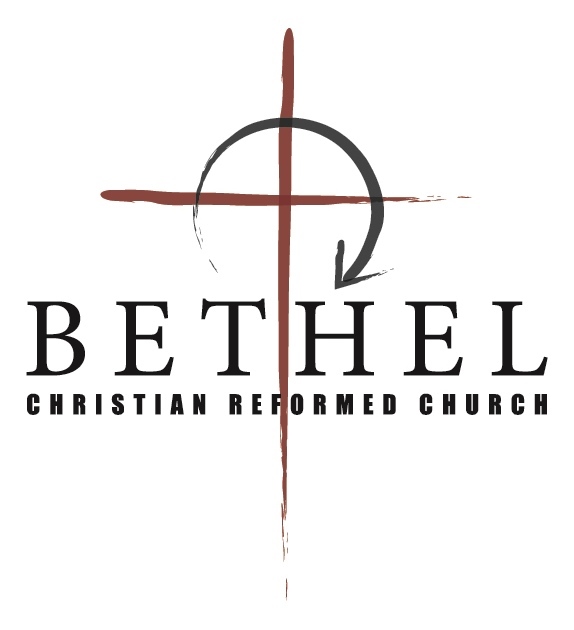 Church Bulletin
Sunday, April 18, 2021
Morning Worship 10:00am
Pastor Steve Van Noort
Opening
Prelude
* Call to Worship
* God's Greeting
* Time of Praise "O Worship the King" PH 428:1,3,4
"O How Good It Is"
Confession and Assurance
Prayer of Confession
Assurance of Grace
Song of Response: "He Will Hold Me Fast"
Offering Our Prayers
Congregational Prayer
Offerings for Faith Promise can be placed in the baskets
on your way out (or mailed).
Hearing God's Word
* Song of Preparation: "Christ the Sure and Steady Anchor"
* Scripture: Genesis 39 (p. 39)
Message: "Thriving in Terrible Times"
Prayer
* Song of Response: "Christ Is Mine Forevermore"
Closing
* Benediction
* Doxology: "He Is Lord" 1,2
* Postlude
Pianist: Laura Te Velde
Praise team: Carissa Hiemstra, Kelly De Jong
Our Church Family
WE EXTEND OUR CHRISTIAN SYMPATHY to Arlen and Eileen De
Young in the death of her mother, Ann Elenbaas, on Wednesday.
Announcements
PROFESSION OF FAITH CLASS: Pastor Steve would like to offer a profession of faith class for anyone interested, starting Sunday, May 2 at 4 pm.
NEXT WEEK is GEMS Sunday.
LIFT VOLUNTEERS NEEDED: We are looking for a few more men or women to operate the church lift on Sunday mornings. Volunteers will serve one month at a time twice a year. Please email or phone the church office if you are interested.
NURSERY VOLUNTEERS: We would like to make nursery available again during Sunday morning worship. If you are willing to serve in the nursery, please contact Sara De Jong.
RESTROOM REMODEL: The upstairs restrooms are being remodeled to make them handicap accessible and will not be available for several weeks. Please use the downstairs restrooms located near the kitchen or around the corner from the council room. If you need to use the restroom on Sundays please see Marv or Karen for assistance in running the lift.
CONGREGATIONAL MEETING: Save the date! Our next congregational meeting is scheduled for Tuesday, May 11 at 7 pm.
Let us get to know you!
Please take a moment to send us your information so that we may stay connected with you. Your information is carefully managed and protected.
How did you hear about us?