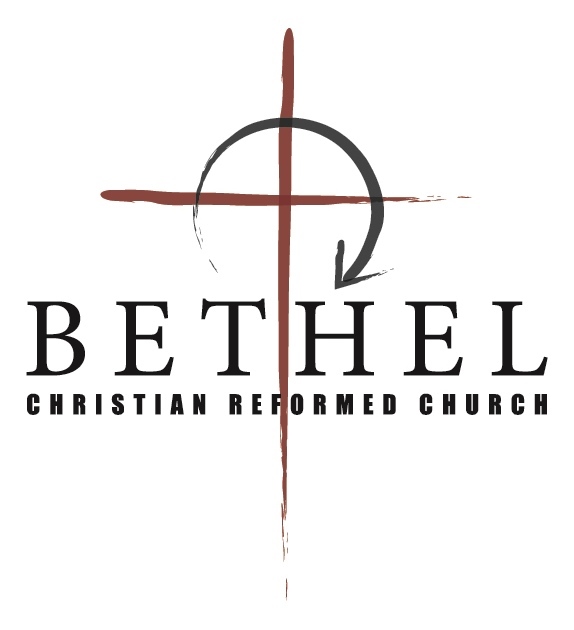 Church Bulletin
Sunday, April 25, 2021
Morning Worship 10:00am
Pastor Steve Van Noort
GEMS Sunday
Opening
Prelude: Katie Hiemstra: Fairest Lord Jesus, I Surrender All, Near the Cross, Just As I Am
* Call to Worship
* God's Greeting
* Time of Praise "Beautiful Savior" PH 461
"They Will Know We Are Christians" 1,2,4
Celebration of GEMS Sunday: Friended
Video Skit
Update on the GEMS Year
Song of Response: "Oh How Good It Is"
Offering Our Prayers
Congregational Prayer
Offerings for GEMS can be placed in the baskets
on your way out (or mailed).
Hearing God's Word
* Song of Preparation: "The Servant Song" 1,2,4
* Scripture: Matthew 11:19 (Sammie Bosman)
* Prayer (Jessica De Jong)
Message: "Jesus Friend of Sinners"
Prayer
* Song of Response: ""What A Friend We Have in Jesus"
Closing
* Benediction
* Doxology: "We Receive Your Blessing"
* Postlude
Pianist: Amy Vandenberg
Praise Team: Mandy Van Noort & Isabelle Van Noort, Elaine & Jacquelyn Vos
Our Church Family
HAPPY BIRTHDAY to Vern Ammerman who will celebrate his 86th birthday on Tuesday, April 27 and Evy Elmer who will celebrate her 89th birthday on Thursday, April 29!
Announcements
GEMS SUNDAY: This morning we celebrate our GEMS program and welcome the girls' participation in the service! Thank you to our leaders: Julie Ball, Mary Kok and Mandy Van Noort and the many hours they dedicated to this ministry.
BETHEL CHURCH FAMILY: You are all invited to the GEMS & Friends Skating Party at Lynden Skateway tomorrow from 6:30-8:30 pm. We have the entire rink reserved just for our group! GEMS will pay for anyone to skate, but if you would like inline/speed skates, please bring $3. Masks are required, except when you are eating or drinking. The snack bar will be open for you to purchase food if you wish. No outside food allowed, other than a water bottle. Even if you don't want to skate, you are welcome to come and spend time in fellowship with the GEMS families and the family of Bethel.
CHRISTIAN EDUCATION FUND: The Bethel Christian Education Fund Committee has placed pledge packets for the upcoming 2021-2022 school year in your church mailboxes. If you would like one mailed to you, contact the church office. Complete and return your pledge by May 16. Please prayerfully consider giving to this fund. We appreciate fulfillment of current year pledges by June 15, 2021. Thank you!
LAST WEEK FOR QUILTING: Thursday will be the final time the quilting ladies meet for the season. We look forward to meeting again in the fall.
PROFESSION OF FAITH CLASS: Pastor Steve would like to offer a profession of faith class for anyone interested, starting next Sunday, May 2 at 4 pm.
GUIDE DOG: Les Molenaar has received his guide dog! Next week, May 2, he plans to bring him to church. When Newt wears his harness he is working and must not be distracted or petted. In the future perhaps Newt can be formally introduced.
CONGREGATIONAL MEETING: Please join us for our annual congregational meeting on Tuesday, May 11. We will meet together in the sanctuary at 7 pm to hear ministry reports, vote on the 2021/2022 budget and select new elders and deacons. We were unable to meet the requirements of our voting procedures that call for twice the number of nominees plus one for each position, but we are grateful for our eight nominees. Our Administrative Elder nominees for one position are Jeff De Jong and Jacob Steiger. Our Shepherding Elder nominees for two positions are Marv Apol, Les Mulder and Brent Van Dalen. Our Service Deacon nominees for two positions are Paul Hiemstra, Rand Marston and Bob Vander Haak.
NURSERY VOLUNTEERS: We would like to make nursery available again during Sunday morning worship. If you are willing to serve in the nursery, please contact Sara De Jong.
THANK YOU: Brian, the client whose home Bob Vander Haak and others on the World Renew project recently repaired, thanks the ladies of Bethel for the beautiful quilt they donated (see newsletter). Brian's wife, who has been ill and living with relatives in Houston, loves it!
Let us get to know you!
Please take a moment to send us your information so that we may stay connected with you. Your information is carefully managed and protected.
How did you hear about us?