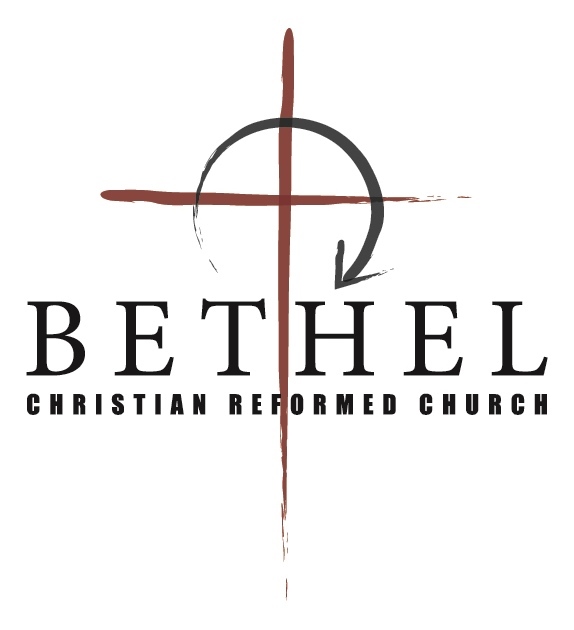 Sunday Bulletin
September 30, 2018
Morning Worship 10:30am
Pastor Steve Van Noort
Gathering to Worship
Prelude
* Gathering to Worship: "Come, People of the Risen King"
* Call to Worship
* God's Greeting
* Time of Praise: "Glory"
Interceding for the Worldwide Church
Prayers for our Missionaries
Songs of Unity: "Sing Praise to the Lord, You People of Grace" LUYH 7:1-4
"Fulani Praise Song"
Prayers for Persecuted Christians
Special Music: "Abana In Heaven"
Offering Our Gifts
Congregational Prayer
Offering for Bethel Sign Fund
Offertory
Prayer of Blessing for the Children
Hearing God's Word
* Scripture: Genesis 15 (p. 12)
Message: "How Can I Know for Certain?
Prayer
* Song of Response: "Jesus Messiah"
Parting with God's Blessing
* Benediction
* Doxology: "Shine On Us"
* Postlude
Pianist: Laura Te Velde
Praise team: Elaine Vos, Elise Ball, Pat Folkertsma, Brendan Vandenberg
Our Church Family
HAPPY BIRTHDAY to Gene Greenough who will celebrate his 80th birthday next Sunday, Oct. 7!
PLEASE REMEMBER Alvin and Sherry Vos, David and Elaine in the death of Sherry's dad, Wayne Byerly of Springfield, MO on Tuesday.
PLEASE NOTE: Arlene Noles' phone number is in the printed bulletin.
Announcements
TODAY:
• ALL NATIONS HERITAGE service
• BLOOD PRESSURE CHECKS Fireside Room
• CARE COMMUNITY 5 will have its potluck lunch
• NO EVENING SERVICE
• YOUTH WORSHIP SERVICE, Sumas CRC, at 6pm.
THURSDAY EVENING WOMEN'S BIBLE STUDY: invites any woman looking for fellowship to join us while we study Psalms 1-72. We meet every other Thursday evening in the fireside room at 7pm. We will begin Oct. 18. Contact Norene by today so materials can be ordered.
FROM THE WORSHIP COMMITTEE: Council has approved the order of new pulpit furniture, which will arrive sometime in December. When the delivery date approaches, we'll be seeking some volunteers to help unload the truck!
CHURCH MAILBOXES: Please remember to pick up your mail.
Let us get to know you!
Please take a moment to send us your information so that we may stay connected with you. Your information is carefully managed and protected.
How did you hear about us?