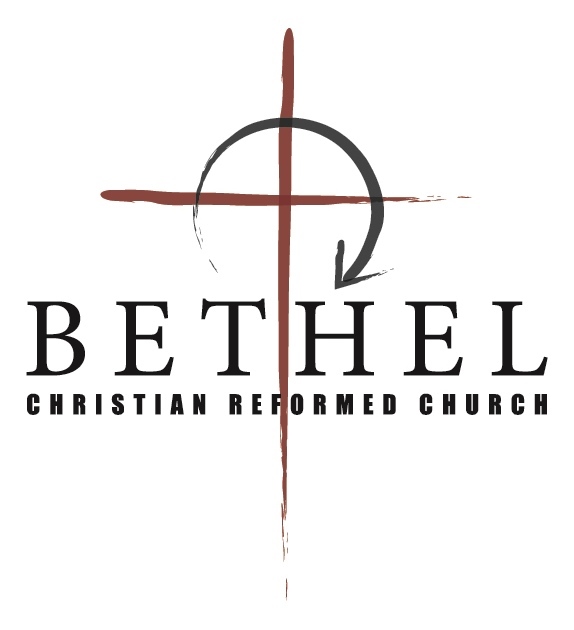 Church Bulletin
Sunday, May 2, 2021
Morning Worship 10:00am
Pastor Steve Van Noort
Opening
Prelude
* Call to Worship
* God's Greeting
* Time of Praise "To God Be the Glory" PH 473
"Ten Thousand Reasons"
Confession and Communion
Prayer of Confession
Song of Confession: "Just As I Am Without One Plea" PH 263
Communion
Starting from the front rows, come forward to receive the elements and return to the pews to partake together.
* Response: "Praise God from Whom All Blessings Flow" 638
Offering Our Prayers
Congregational Prayer
Offerings for General Fund can be placed in the baskets
on your way out (or mailed).
Hearing God's Word
* Song of Preparation: "He Knows My Name"
* Scripture: Genesis 40 (p. 39)
Message: "Interpretations Belong to God"
Prayer
* Song of Response: "Our Sovereign God"
Closing
* Benediction
* Doxology: "Now Blessed Be the Lord our God" PH 630
* Postlude
Pianist: Laura Te Velde
Praise team: Carissa Hiemstra
Our Church Family
PLEASE PRAY for Lisa Bosman and her family as Lisa has surgery to remove many lymph nodes tomorrow, followed by two weeks of bed rest at home.
PLEASE PRAY for Ivan Groen as he recovers from reconstruction surgery on his external ear canal after skin cancer surgery and that the cancer has not spread to his lymph nodes.
Announcements
GUIDE DOG: Les Molenaar has received his guide dog! Today he plans to bring him to church. When Newt wears his harness he is working and must not be distracted or petted. In the future perhaps Newt can be formally introduced.
PROFESSION OF FAITH CLASS: Pastor Steve would like to offer a profession of faith class for anyone interested, starting today at 4 pm.
VAN SERVICE RESUMES: Beginning today, the Bethel van will be bringing members back and forth to worship services. If you would like to be on the list contact Jerry Meenderinck.
CHRISTIAN EDUCATION FUND: The Bethel Christian Education Fund Committee placed pledge packets for the 2021-2022 school year in your church mailboxes last week. If you would like one mailed to you, contact the church office. Please prayerfully considering giving to this fund. Thank you for returning your pledges to the box in the library by May 16. We appreciate fulfillment of current year pledges by June 15, 2021. Thank you!
NURSERY VOLUNTEERS: We would like to make nursery available again during Sunday morning worship. If you are willing to serve in the nursery, please contact Sara De Jong.
LIFT VOLUNTEERS: We are still in need of one or two more lift volunteers for Sunday morning. Time commitment is minimal and the reward is the joy of helping our older members enjoy worshipping in person. Please contact the church office if interested.
CONGREGATIONAL MEETING: Please join us for our annual congregational meeting on Tuesday, May 11. We will meet together in the sanctuary at 7 pm to hear ministry reports, vote on the 2021/2022 budget and select new elders and deacons. We were unable to meet the requirements of our voting procedures that call for twice the number of nominees plus one for each position, but we are grateful for our eight nominees. Our Administrative Elder nominees for one position are Jeff De Jong and Jacob Steiger. Our Shepherding Elder nominees for two positions are Marv Apol, Les Mulder and Brent Van Dalen. Our Service Deacon nominees for two positions are Paul Hiemstra, Rand Marston and Bob Vander Haak.
MEMORIAL SERVICE: The family of Barbara Crosno is having a memorial service for her on Saturday, May 15 at 1 pm at Sunrise Baptist Church. Barbara moved to Oregon in 2019 and passed away last year.
Let us get to know you!
Please take a moment to send us your information so that we may stay connected with you. Your information is carefully managed and protected.
How did you hear about us?