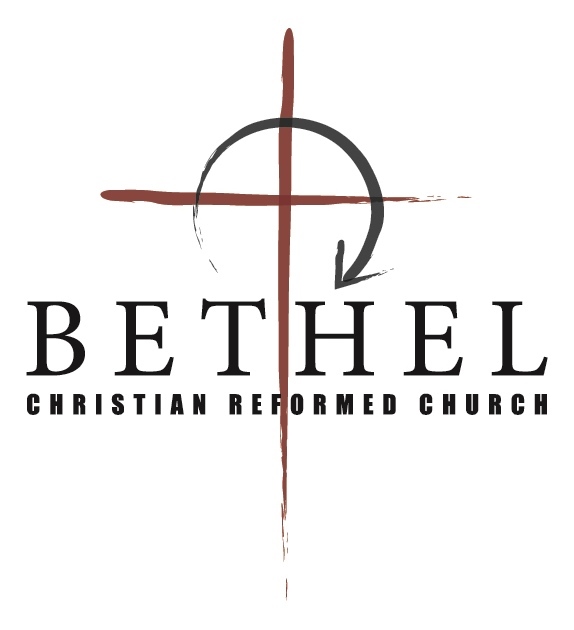 Sunday Bulletin
October 28, 2018
Morning Worship 10:30am
Pastor Steve Van Noort
God Calls Us to Worship
Prelude
* Gathering Praise: "A Mighty Fortress Is Our God" PH 469:1-4
* Call to Worship
* God's Greeting
* Time of Praise "Reformation Song"
Prayer Time
Council Update
Prayer
Heidelberg Catechism Q & A 1 (responsively)
Song of Response: "In Christ Alone"
We Offer Our Gifts
World Hunger Update
Congregational Prayer
Offering: Safe Church Ministry
Offertory
Prayer of Blessing for the Children
God Speaks to Us
* Song of Preparation: "Come Praise and Glorify"
* Scripture: Genesis 18:16-33 (p. 14)
Message: "Friends and Priests of God"
Prayer
* Song of Response: "Before The Throne of God Above"
We Depart with God's Blessing
* Benediction
* Doxology: "My God, How Wonderful You Are" PH 499:1,2,5,6
* Postlude
Pianist: Elaine Vos
Praise team: Laura Te Velde, Pat Folkertsma, Brendan Vandenberg
Our Church Family
PLEASE PRAY for Peter Mans as he awaits results from his biopsy to determine if he has temporal arteritis.
CONGRATULATIONS to Herb and Bernace Korthuis who will celebrate their 63rd wedding anniversary on Friday, November 2!
WE EXTEND OUR Christian sympathy to Tim and Brenda Roosma on the recent passing of his mother, Henrietta Weber of Moses Lake.
Announcements
SAFE CHURCH MINISTRY: This morning's offering is for CRC Safe Church Ministry which equips congregations in abuse awareness, prevention and response.
STAFF APPRECIATION: Please join us today after the morning service for a coffee and cake fellowship in the basement to thank each of our staff personally or with a card: Pastor Steve, Yuanita Gitamara—youth director, Elaine Vos—worship coordinator, Sherry Vos—church secretary, Pam Korthuis—bookkeeper, and Marv & Karen Apol—custodians. A basket for cards will be provided on the serving table.
JOINT REFORMATION SERVICE: Join us tonight at First CRC for our Reformation Day worship service with area Christian Reformed Churches. Our speaker will be Dr. Lyle Bierma, Director of Doctoral Studies and Professor of the History of Christianity at Calvin Theological Seminary. An offering will be received for World Renew Hurricane Florence relief.
SHINE: We are having a pumpkin carving competition this week. Wearing a costume is encouraged with a bonus point given if it's a Reformation theme!
FROM THE COUNCIL: Thank you to those accepting the nomination for elder and deacon. For elder: John Hiemstra, Tim Holleman, John Schouten and Brent Van Dalen. For deacon: Ken Herwerden, Kevin Te Velde, Norene Van Andel and Ken Vander Veen. Our congregational meeting will be held on Tuesday, November 13.
THANK YOU for your generous support to our youth ministry at the Spud Feed last Wednesday. To God be the glory.
OPERATION CHRISTMAS CHILD: You are invited to join the Bethel GEMS in their quest to fill 20 shoe boxes for Operation Christmas Child by giving your monetary donation in the can on the library table. Thank you for partnering with us!
FILE CABINETS AVAILABLE: Bethel has six empty file cabinets available. Please talk to Alvin Vos or Karen Apol if you would like one.
MISSIONARY NEWSLETTER: Copies of the latest newsletters from Envision Ministries and The Table are available for those who did not receive them electronically.
DORDT COLLEGE thanks our congregation for its recent offering of $230 for the Dordt College Fund Drive.
PLEASE REMEMBER our Bethel members, some of whom are unable to worship with us regularly, at Lynden Manor, Meadow Greens, Christian Health Care Center, Glorious Adult Family Home, and living at home. (Names in the printed bulletin.)
Let us get to know you!
Please take a moment to send us your information so that we may stay connected with you. Your information is carefully managed and protected.
How did you hear about us?