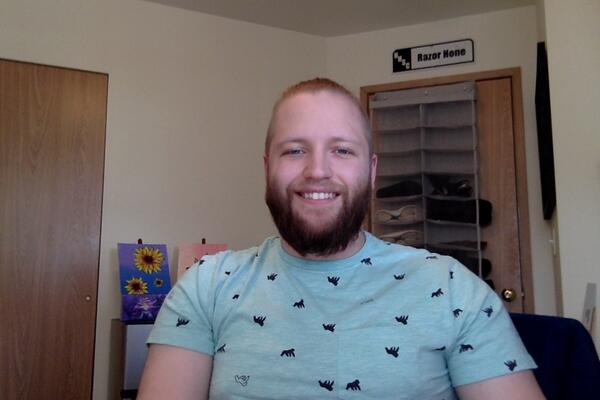 Hello
A little bit about me
Hi everyone! My name is Braden, and I'm really excited to begin working here at Faithlife! This is a pretty wild time to start a new job, but I'm glad I've been given this opportunity. I hope that as we start to work together and at some point in the future when we all get to meet, I will be able to integrate into the team fairly seamlessly.
I'm from Bellingham born and raised. I graduated from Bellingham high in 2014, where I went fairly under the radar. While in school I played for the schools golf team, as well as football for statistically the worst 3 year stretch in BHS football history (not including seasons when football wasn't played). After graduating I returned to coach football for four years. Under the new staff, we were able to improve the team's record to .500 over our staff's tenure. While coaching and working, I went to Whatcom Community College where I graduated with my AS.
While coaching I worked as a personal trainer for 4 years at the YMCA. I loved my job and the relationships I was able to build while working there. Since then I've worked a couple different fairly odd jobs, such as commercial fishing in Alaska for my brother, working as an electrician's apprentice, and as a metal polisher at a furniture warehouse.
My girlfriend and I have a dog (Maisey) and two cats (O'malley and Jackie). I really love board games, music, sports, video games and movies. I'm also not nearly good at the "talk about yourself" section of introductions as I am at the "history of yourself" section.
All in all I'm very much looking forward to getting to know everyone in the department and beyond. Thank you again for bringing me into the company!
Our address is: 1313 Commercial St, Bellingham, WA 98225, USA