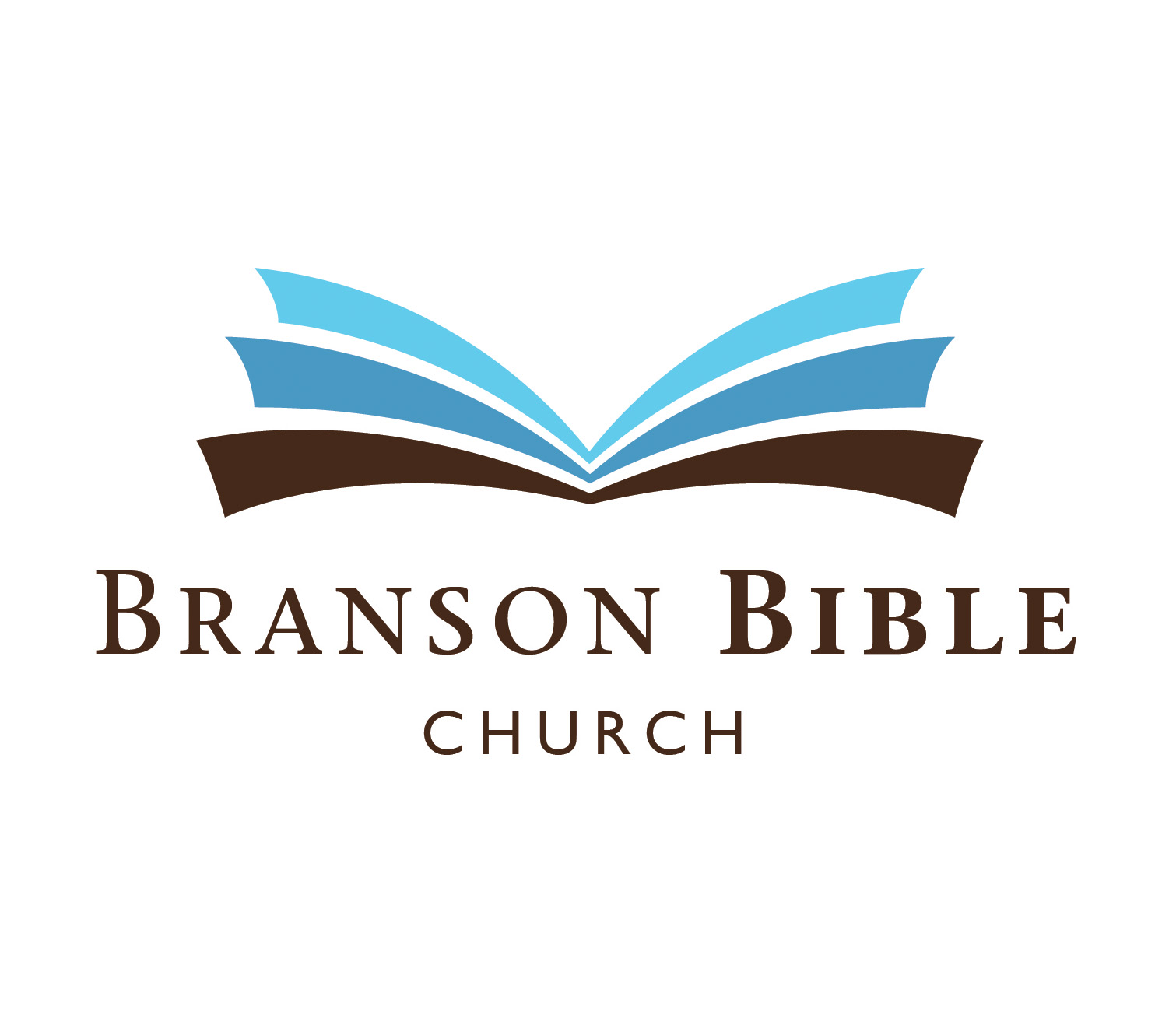 Branson Bible Church
Sunday Service 7.28.2019
There Is A Name I Love To Hear

Turn Your Eyes Upon Jesus

Dependent Longing -

1 Peter 2:1-3

INTRO: While you don't personally remember being completely dependent on your parents as an infant, you can imagine it since you have undoubtedly observed it in the experiences of others near you. ... And of course, we have a lot of people here this morning who have a REALLY good understanding of hearing a tiny little dependent someone crying out in the wee dark hours of the morning for milk.

Having purified your souls by your obedience to the truth for a sincere brotherly love, love one another earnestly from a pure heart, since you have been born again, not of perishable seed but of imperishable, through the living and abiding word of God; for "All flesh is like grass and all its glory like the flower of grass. The grass withers, and the flower falls, but the word of the Lord remains forever." And this word is the good news that was preached to you. So put away all malice and all deceit and hypocrisy and envy and all slander. Like newborn infants, long for the pure spiritual milk, that by it you may grow up into salvation— if indeed you have tasted that the Lord is good.

Here's the point of these verses (2:1-3): In order to grow up in salvation, we must see ourselves as completely dependent on God's sustaining power and therefore keep seeking Him in His word. This dependent longing we do not do in isolation but in community, and therefore we must also put away hindrances to love and spiritual growth. (hindrances to our hunger for God's word)

Put Away Hindrances to Sincere Love & Spiritual Growth (v. 1)

Hindrances to love - from the context of previous verses (end of ch. 1); hindrances to spiritual growth (in the context of the next two verses)

This is a participle, indicating that it supports the main verb, which comes next (long for) - so this is preparation for carrying out the primary command (as well as a transition, a continuation of the previous command to love one another earnestly) - "Those things we are instructed to put aside in verse 1 correspond to what Peter has been saying, as well as to the things he is about to say. These negative character qualities enumerated in verse one are hostile to true love. One cannot love with these attitudes and actions. Furthermore, these vices are contrary to an appetite for the Word and the growth the milk of the Word produces." (Deffinbaugh)

In order to love one another earnestly from a pure heart, put away… And in order for the word to have its full effect and cause you to grow spiritually, put away…

kakia

- badness, wickedness from within - desiring harm toward others, rather than an attitude that hopes for blessing and building up of others. Malice wants the downfall of others.

Guile

is deceitfulness, deception (deliberate misleading) - an impure motive of the heart which distorts or opposes the truth and results in deceptive or misleading speech.

By the way, this is the opposite of the word used in v. 2 for pure (if you're a language nerd: its called an alpha privative)… also the opposite of the attitude and behavior of Christ:

He committed no sin, neither was deceit found in his mouth.

Peter quotes another part of

Psalm 34

later (also alluded to hear in v. 3) in chapter 3, part of which says,

For "Whoever desires to love life and see good days, let him keep his tongue from evil and his lips from speaking deceit;

Hypocrisy

- pretending to be one thing when we really are another. (this is likely a reference to putting on spiritual airs while our lives indicate something to the contrary) - feigning love and sincere faith

And he said to them, "Well did Isaiah prophesy of you hypocrites, as it is written, " 'This people honors me with their lips, but their heart is far from me;

Who is wise and understanding among you? By his good conduct let him show his works in the meekness of wisdom. But if you have bitter jealousy and selfish ambition in your hearts, do not boast and be false to the truth.

Love one another with brotherly affection. Outdo one another in showing honor.

slander

- speech that tears others down

Let no corrupting talk come out of your mouths, but only such as is good for building up, as fits the occasion, that it may give grace to those who hear.

The sad state of selfish, ungrateful hearts… (a spirit of selfishness…)

Long For the Pure Milk of the Word (v. 2)

The word was previously the "seed" by which we are born again and now it is also the "pure milk" on which we depend and by which we grow.

Be sure not to confuse this with other places NT writers use the concept of milk as opposed to solid food to indicate the immaturity of the believers. Here, as opposed to commenting on maturity level, Peter is indicating that those who have been born again ought to continually long for the word that gave them spiritual life and will cause them to grow up into final salvation.

Two things here to notice from Peter's metaphor:

Babies are completely dependent on their mothers for milk. - Don't miss this. Whether you consciously realize it and accept it or not, you are utterly dependent on God for spiritual life and growth.

Babies don't have to be told to crave milk. So why, if we have been born again, does Peter command us to crave milk. The reasoning is the same as the fact that Peter told us we were begotten for a familial love, only to turn around and say, so LOVE. - Our souls have been purified to love, so now we must love. Before we did not have the spiritual ability to love like Christ loves, but now we do, so we must live consistently with such a calling. The same is true with desiring God through his word. If indeed we have tasted his goodness (and Peter's expectation is that we'll respond with a resounding, YES), then we must commit ourselves to keep coming to him where he may be found—in his revealed Word, the Bible.

Peter calls this pure milk: (and why we must learn to be discerning without disparaging true fellow believers)

There's a lot of watered down milk out there. It's better than nothing, but not much better. They spice it up with strawberry or chocolate flavoring… but the milk itself is next to nothing of substance. - I have a problem with this for two reasons: It causes little growth and is actually unhealthy (rots our teeth and makes us fat and lazy).

There's a a great deal of mixing in worldly philosophy. If you do that, is it in fact biblical anymore? No, it's actually false milk.

Peter also calls this rational milk… which could also be translated as milk of the word (

logikos

). - Whether or not we translate it as milk of the word, the deliberate play on words and connection to the previous discussion on the word of God is plain.

The New American Commentary: 1, 2 Peter, Jude

(2) Longing for the Pure Milk (2:1–3)

The means by which God sanctifies believers is through the mind, through the continued proclamation of the word. Spiritual growth is not primarily mystical but rational, and rational in the sense that it is informed and sustained by God's word.

So we need to study - to pour over it again and again, to meditate on it, to analyze it, and synthesize it, and memorize it, and …

Can I tell you the something personal about this text from God? I have learned more about myself from it than any other literature combined… or any amount of simple reflection. I have learned more about purpose and meaning for life from it than from all other avenues of knowledge combined. By God's grace and the help of his Holy Spirit and His people, I have learned methods and skills to study it that have made me fairly capable and confident at becoming convinced that I understand it correctly and thoroughly, so that I can teach it with clarity and conviction. And can I tell you honestly that I have no "professional" degree or license or title that says I'm proficient at it. I don't tell you that so that you'll distrust me but so that you'll understand that it's within your reach. You can readily learn the best hermeneutical approach (literal, historical, grammatical), enough NT Gk to use the tools that we have so plentifully, and so on.

And can I tell you something else? I am still not doing it enough! I am constantly battling for, protecting and keeping my mind right, for the importance of simple time alone with God in his word and in prayer to daily submit my will and my heart to His heart and his will for me.

Some of you I call strange because you'll read and watch the same favorite books and movies repeatedly… but I get bored too easily. This book is the living and abiding word of God… it does not fade, it does not get boring, it does not lose it's potency as you read and study it. Instead, it grows steadily MORE impactful, MORE clear, MORE life-changing, and yes even more pleasurable (as we learn to enjoy the power of God's truth changing us).

Ways to make sure that you are getting into the word, and letting the word do its work…

Read it, listen to it, summarize portions and main points in your own words, take notes on it, apply it, memorize it - Use it to test your plans, your motives, your thoughts, your speech, and your behaviors. This is a precious gift, a priceless treasure. But it isn't meant to be sat on a shelf to admire from a distance. It is meant to be imbibed and to be powerful to shape us.

Here's another little exercise for you to consider if you're letting God's word have its intended impact in your life: Look back over the last month (or six months), and ask: In what way or ways have I changed my thinking or speech or behavior because of God's truth from his word pressing itself into the reality of my life? - Examples: Wow, I've discovered that I've been making plans without really praying and trusting God, or really considering his primary desire for me. OR Yikes, I've had to acknowledge that I've been gossiping about so and so, or that I've been holding a grudge… bc God's word revealed to me that my heart isn't right with relationship to that person. OR I'm convicted that there are acquaintances and friendships that I have in which I've neglected the primary goal to pray for their salvation and be a tool in the hands of God to share the single most important thing for my eternity and theirs—faith in Jesus Christ. (You see my point!)

Song they taught the kids a couple years back: "He's changing me, my precious Jesus, I'm not the same person that I used to be. It's been slow-goin' but now I'm knowin' that one day perfect I will be." - Let me ask you something… what is the primary tool God has for you to be changed into the image of His Son by the power of His Holy Spirit? The Word.

Because There We Find God—The Source of Our Soul's Delight and Sustenance for Our Spiritual Need (v. 3)

Once babies get a taste for the goodness of the milk that sustains them, they adore the mother who holds them and provides for them.

You know, sometimes we read God's word and we think the milk is sour. But the milk isn't sour; we misunderstand God. If we would humbly come to God on his terms and submit to his will and his ways, we would find it to be the most beautiful being for our eyes to behold, the best-tasting sustenance we've ever imbibed. He really is good. When we think the milk is sour, our taste-buds are fouled up, not God's goodness.

(Acting upon same-sex attraction - homosexuality; or any sexual practice outside of the boundaries God has established for our good and his glory; living lives of gluttony and greed; God's milk may taste sour when I see in it that I am called to be as patient, to forgive, to sacrifice anything and everything for the call of God and the good of others (you mean even my comfort? you mean even for people who don't like me/us?)… But oh, when I see the whole picture rightly, God's truth is so pure and sweet - I'm called to be patient with the kind of forbearance God has shown toward me, a sinner; to forgive… as much as Jesus has forgiven me, to obey God's will to the degree that Christ did - obedient to death, even death on a cross… and to sacrifice for the good of others the way God has done for me… the Father gave his son, the son gave his life, when I was dead and didn't desire him, was in fact opposed to him, his enemy… he gave himself for me. Then I see service to others as sweet and pleasurable because it is a quality of God that I so admire.

If we will humble our hearts to approach God's word to accept him as he reveals himself, nothing could possibly taste better to our needy souls than the goodness of God! You can search the world over, and you will find nothing so desirable as our God!

Perhaps you have yet to taste the goodness of God through faith in Jesus Christ...

Or maybe you're struggling with craving God's word because of sin in your life…

And you may be ruining your appetite for God's truth by feeding too much on the junk food that they world is promoting…

Listen, we don't worship the Word. We worship the infinitely beautiful and powerful, nourishing and sustaining God of the Word, but it is in here most of all that we learn of God. I plead with you first of all to place your trust only in Jesus to gain God. And then I beg you, please study this unbelievable blessing that God has provided in his written word. I promise you, if you read it and study it the way I've described today, you'll never regret it.

This is a lot like the advice we give men and women who tend to be workaholics: Nobody ever reaches the end of the days of having their kids in their home and says, "Man, I sure wish I had spent more time at the office and less time with my kids!" - I promise you, you will not reach the end of 20 years of pouring over God's truth and go: "Hmm, I sure wish I had invested more time in the daily news on TV and binging Netflix than all that time studying God's word alone and with others. I sure wish

No, you'll get a few years down the road and look back and say, "Thank you, Lord, for the magnificent blessing of our word and the change you have brought about in me by it!

Prayer: By your grace and for your glory, Lord, teach us to thirst for your goodness in your word, and to keep coming back to it again and again for you to sustain us and grow us! Amen.

One Pure And Holy Passion
Discussion Questions
How can a person know if a preacher is giving out pure or watered-down milk?
Must every Christian become a student of the Word in order to grow? What if a person just isn't a reader?
How can these relational sins (2:1) hinder desire for God's Word?
Should we read the Word only when we're motivated or even when we don't feel like it? Why?
(credit: Steven J. Cole)
Let us get to know you!
Please take a moment to send us your information so that we may stay connected with you. Your information is carefully managed and protected.
How did you hear about us?