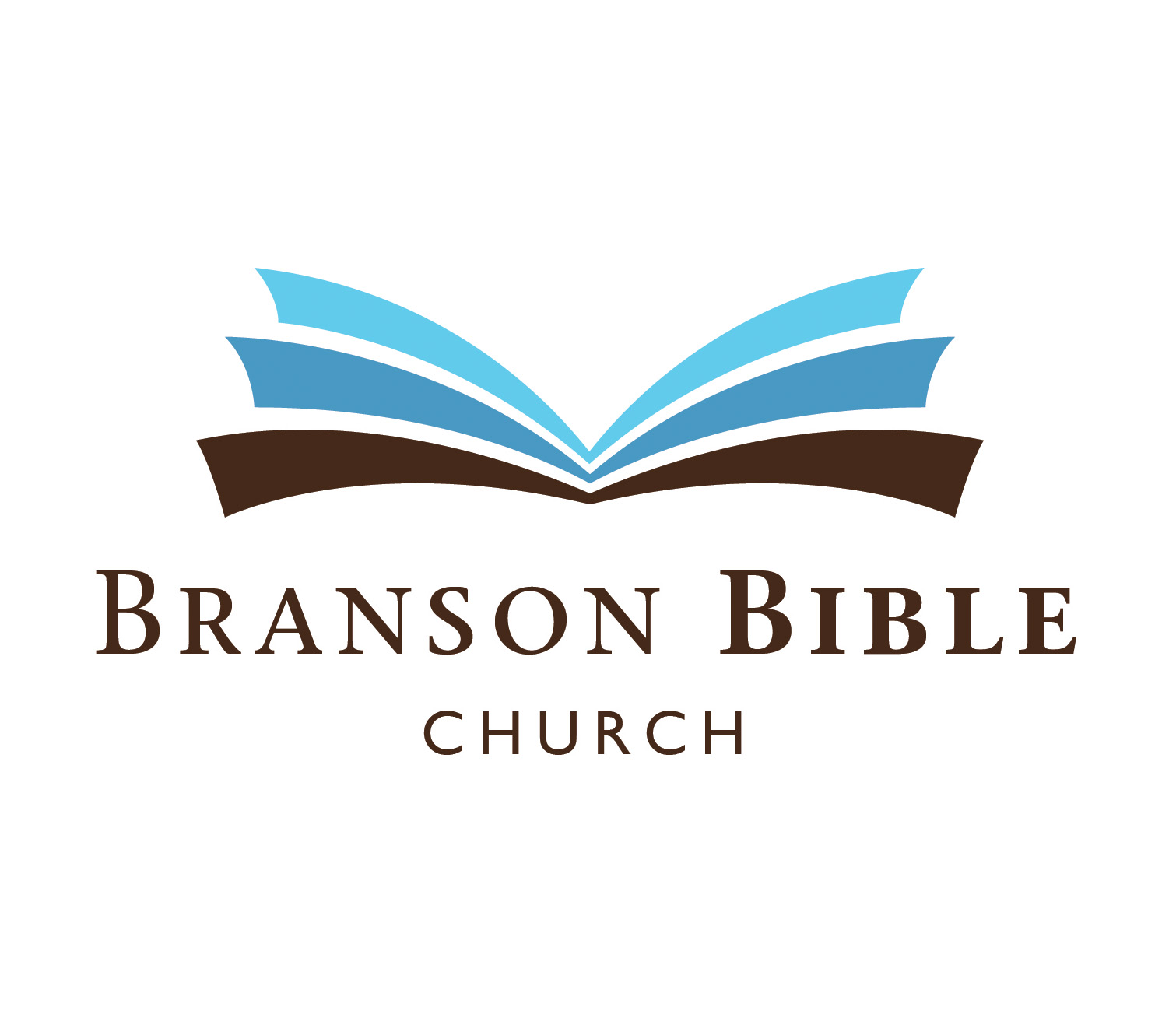 Branson Bible Church
Sunday Service 9.8.2019
Suffering Servants: Pleasing God, Following Christ (Part 2) -

1 Peter 2:18-25

INTRO:

video

of

Isaiah 53

(by Freebridge)

Where we are in 1 Peter chapter 2, Peter uses concepts and even some exact phrases from

Isaiah 53

as he challenges us to imitate the example of Christ in suffering for doing good.

Peter is continuing in his instruction that began in v. 18, for slaves (and by extension all those who work for someone in authority over them) to submit with a right heart and with appropriate obedience. In the process he explains WHY… because it pleases God when we suffer injustice while maintaining righteousness for His sake. -

Add

to this the overall purpose of testifying to Christ (being a witness). (the idea that began at 2:12)

Here's how the point from last week continues into this week: —> Be pleasing to God and a powerful witness to the gospel by imitating Christ's example in patiently enduring suffering while doing good!

Servants, be subject to your masters with all respect, not only to the good and gentle but also to the unjust. For this is a gracious thing, when, mindful of God, one endures sorrows while suffering unjustly. For what credit is it if, when you sin and are beaten for it, you endure? But if when you do good and suffer for it you endure, this is a gracious thing in the sight of God. For to this you have been called, because Christ also suffered for you, leaving you an example, so that you might follow in his steps. He committed no sin, neither was deceit found in his mouth. When he was reviled, he did not revile in return; when he suffered, he did not threaten, but continued entrusting himself to him who judges justly. He himself bore our sins in his body on the tree, that we might die to sin and live to righteousness. By his wounds you have been healed. For you were straying like sheep, but have now returned to the Shepherd and Overseer of your souls.

Last week we gave a couple of reasons from the text as to WHY we should suffer while doing good: It finds favor with God and it is a powerful witness among men. Today then we will look at WHAT exactly Peter has in mind when he says we should suffer in a way that pleases God, which is to follow the example of Jesus. In fact, to this you were called. This patient endurance in suffering while doing good is part of your calling when you trust Jesus as Lord and Savior. Then too Peter goes on to address HOW specifically we will follow Christ's example in patient endurance.

So the simple essence of Peter's instruction in v. 21 is that we are to…

Imitate Christ (21) - Our Instruction

To this you were called - The "this" almost certainly links back to the patient endurance in suffering even when treated unfairly that is pleasing to God which Peter has just been describing.

And this suffering for doing good like Jesus did is connected to our salvation. In other words, following the pattern set forth by Christ is part and parcel with saving faith in him. - Following the example of Jesus is part of who we are as His people by grace through faith.

But you are a chosen race, a royal priesthood, a holy nation, a people for his own possession, that you may proclaim the excellencies of him who called you out of darkness into his marvelous light.

And a critical component of proclaiming his excellencies, Peter has shown, is to be holy and live differently than the world, to abstain from sin (passions of the flesh) and to keep our conduct so good among unbelievers that they must recognize the character of Christ in us. A critical (even central) part of that is Christ's submissive spirit in obedience to God's will, even and especially in suffering unjustly in order to accomplish good for the very people mistreating him! TO THIS YOU WERE CALLED!!!

Now of course this doesn't mean we will ALWAYS suffer for doing good. Peter actually comforts his hearers that (most or at least some of the time) being good, law-abiding citizens will in fact result in praise for what is good. But we must be prepared, and even expect/anticipate, that sometimes we will and we must continue to do good when we are being treated unfairly… probably BECAUSE of our faith.

I have a friend here who has been told that he can't leave his Bible visible in his truck while on the job for the company. Can you imagine them telling that to anyone else of a different faith? (Nope, you really can't. So doesn't that just get yer goat?) BUT… Could there be a way to handle such treatment with submissive respect while continuing to do good? Absolutely. - Why would you submit yourself to that? Two reasons: Because it pleases God, and because it looks like Christ in a way that puts the gospel in neon lights.

So Peter says: Jesus left us an example, that we might follow in his steps.

Peter's word for example here is unique in all the NT, and it means a "writing under." In other words, it means a pattern to be traced out… like kids would do (apparently even in their culture) as they were learning to write by copying the letters underneath.

So the picture we should be seeing of our lives is this. We have an image of Jesus (in bold ink) coming down from glory in the form of a servant to give himself up for the very people who would reject him, even while what he was actually accomplishing was the highest good for those people. He was purchasing freedom from the penalty and power of sin for all who will believe in him and submit to him as Lord (those are the same thing, by the way). What Peter says then is that if you belong to Christ, then you lay your life down on the pattern that he has set and trace your steps according to what he did. You willingly sacrifice your own rights and comforts so that others may experience the good of knowing God through Jesus Christ. That's who we are—we're supposed to be traced images of Jesus.

What a neat picture Peter has given us of what our lives as supposed to be like as believers. The pattern Jesus set in suffering is one we are to imitate - "BECAUSE CHRIST SUFFERED FOR YOU, in order that you might follow in his steps." Peter now continues with some specifics of Christ's pattern for us to follow in vv. 22-23.

How, Specifically (22-23) - Our Pattern

1 Peter: An Introduction and Commentary

2. For Christ Suffered for You, Trusting God (2:21–25)

All four verses in this section are dependent on Isaiah 53. Verse 22 quotes Isaiah 53:9, and verse 23 apparently alludes to Isaiah 53:7. Verse 25 echoes Isaiah 53:6 ('All we like sheep have gone astray'). Similarly, verse 24 includes not exact quotations but words and phrases drawn unmistakably from Isaiah 53:12 ('he bore the sin [LXX: "sins"] of many'; cf. Isa. 53:4, 11) and 53:5 ('with his stripes we are healed').

In looking at v. 22, What's the first detail in the example Jesus set while on earth, even in suffering?

He committed no sin. Jesus was sinless. - Now let me tell you something you need to be sure and notice about this. The person testifying that Jesus NEVER sinned is Peter, someone who personally spent a

significant

amount of time with Jesus, in countless number of situations. Peter would have been around for Jesus being really hungry but never complaining, for times when obeying authority would have been exceedingly inconvenient, and certainly he was nearby when Jesus was betrayed and unjustly treated, yet never retaliating.

Now you aren't perfectly sinless, but I won't say you never will be—because if you are in Christ then one day you will be!… when you reach the end of your life or Jesus returns! For now, though, you are in a relentless battle, striving to yield to the Holy Spirit of God in your daily living and to abstain from the flesh. But the more you practice tracing the pattern of Jesus life, the better you will get at it. We can and we do see growth in sinning less in the Christian life… and positively have the same spirit and the same graces as Christ.

In suffering injustice, Jesus didn't sin… neither was deceit found in his mouth. Jesus was guileless. (not deceptive/cunning) - He wasn't one thing to their face and something else when they weren't looking. He didn't just tell them what they wanted to hear while actually being rebellious in his heart. - You can see how Peter is deliberately connecting this to the situation of submitting to masters in difficult situations, even when the in authority is unjust and not treating us fairly. We are to follow the pattern of Christ and be sincere in our submission.

Jesus did not retaliate. (The verse says this in two ways.) He didn't respond in kind to verbal abuse. When he was unjustly treated, he didn't threaten. - It's not like these are easy situations. And it's not like Jesus couldn't have threatened them (even truthfully) with their own judgment for their treatment of him. (Instead, he said, Father forgive them, for they don't really know what they're doing.)

Rather than retaliating, what specifically does Peter say that Jesus did? - He kept entrusting (handing over) to the one who judges justly. (The object of entrusting is not stated, so it could, and probably does, refer to himself, the situation, and his adversaries.)

Considering Christ's example, HOW can we patiently endure? By continuing to trust God! - Hey, you know how we kinda have a tendency to want to know, you know, what's the secret? How could Christ, how can anyone, put up with unjust treatment and continue to seek the highest good of those mistreating us? This is it: Keep entrusting all of it… yourself, the situation, even those mistreating you… into the good, just, sovereign hands of God. That's how Jesus did it. He continually trusted the Father. - You must shift your focus off of your rights that are being trampled, off of the pain and discomfort of the circumstances, and off of the offender's wickedness, and ON TO the character—the goodness and trustworthiness—of God.

Now if you're not sure

why you should

and

how you can

follow the example of Christ and suffer for the good of others, vv. 24 and 25 ought to make that clear. - [Read again.] - For the sake of time today, we'll look closely at vv. 24-25 next week, rather than keep you here well into your lunch hour. Don't let ME be the cause of your suffering unjustly while doing good. ;-) So here's a preview of next week and a conclusion:

The Uniqueness of Christ's Sacrifice (24) - Our Position and Power

We find in this verse the unique purpose and power of Christ's suffering and death, and how it changes our position (our standing) with God as well as the power by which we live.

His Followers (25) - We're The Turned Sheep

V. 25 reminds us again of who we were and how we were behaving ourselves previously, but now to whom we have turned, and to whom we entrust ourselves, and whom we therefore follow.

Conclusion:

What good is it to suffer injustice without insubordination and retaliation?

It is pleasing in God's sight. - Once you have truly tasted and seen the goodness of God by grace through faith… this becomes a great reward, to know that you are pleasing God, that it finds favor in his sight for you to suffer like Christ while in fact doing good and so to draw attention to the gospel of Jesus Christ.

It draws specific attention to the heart of the gospel. - Jesus suffered unjustly to bear the penalty for our sins, in order that by repentance and faith in Him we might forgiveness of sins and restoration to God! When you willingly submit to unjust treatment without sinning, without being fake, without retaliating… you look just like Jesus. As we said last week, it puts the central truth gospel of the gospel in neon lights: I'll willingly suffer this mistreatment if it means that I'm pleasing God and if it means that it may result in good to you and glory to God.

It makes us more like Christ. - There's no way to shortcut becoming like Jesus. We somehow imagine (or at least wish) that there were some other way to please God and become like Jesus that doesn't involve the same kind of suffering that he went through for us. But how does that make any sense? If you want to become like Jesus, which is what you are called to, then you must lay down your life for the good of others. Jesus was on a mission. What's yours? (I'll try to hold our feet to the fire on this one again next week, ok?)

It grants us assurance, joy, and rest in God's sovereign care. - What will give you confidence that you indeed belong to Christ? (having the same heart and behavior as Jesus) What will give you true and lasting joy in this life? (enduring suffering but trusting in God while doing good) We think we need "rest" from our trials, but what gives us true and deep-seated rest in this life? (knowing that we are living pleasing to God)

OK, that's all for today. Come back next week for another installment of Peter "slapping us in the face to tell us that Christ's followers are called to follow him in suffering for the good of others." Yay! - I'm being facetious, but seriously: Peter is doing us a

monstrous

favor by making sure that his hearers (and you!) don't miss what so many seem to be missing about the gospel of Jesus Christ!
Discussion Questions:
Can you think of an example of a way that you or someone you know has been treated unfairly for being a Christian?
Is there anything from the text that really catches your attention or that you have questions about that maybe was not a major focal point of the sermon today?
Talk about entrusting yourself, the situation, and even your adversaries into the hands of Him who judges justly. How does that change your perspective?
Let us get to know you!
Please take a moment to send us your information so that we may stay connected with you. Your information is carefully managed and protected.
How did you hear about us?